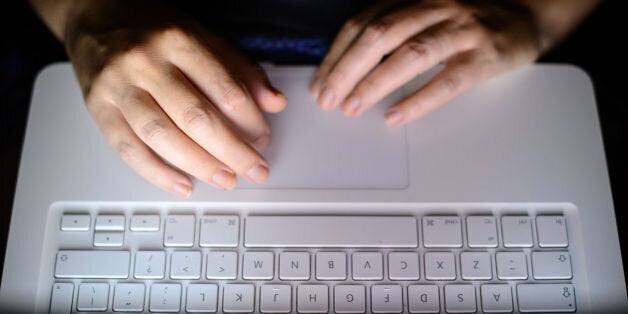 I recently spoke at the iconic landmark that is the BT Tower to celebrate a landmark moment in the history of the Internet Watch Foundation, who are celebrating 20 years of remarkable progress in combating online child sexual abuse and exploitation.
I thanked them for all for the tremendous, and vitally important, work they do to protect children in the UK and around the world by pioneering new technology and leading the way.
Receiving their first call on 21 October 1996, I can't imagine anybody predicting the sheer volume of reports the IWF would be dealing with twenty years later.
They have dealt with over 660,000 reports since that time, highlighting not only the scale of the problem but also the dedication of their organisation and staff. Their efforts continue to be a beacon of hope by reducing the availability of these horrific images and ending the repeated victimisation of these children.
I'm always struck by the fact that in 1996 the UK hosted 18% of web pages containing child sexual abuse imagery. That figure was, by 2015, brought down to 0.2% for this type of horrific material.
The IWF is rightly, therefore, viewed as a global leader in efforts to rid the internet of indecent images of children, and with that credibility and trust has come the opportunity to do more.
One of the most important developments for the organisation in recent times has been the government's agreement that the IWF can proactively search for indecent images of children on the internet.
In 2015 - the first full year of these proactive searches - 68,092 web pages were identified and recorded as containing child sexual abuse images. Of these, 63,641 were a result of proactive searches. These figures represent a huge increase in reports being analysed - a rise of over 400% since 2013.
That combination of credibility and trust does not just exist between the IWF and the government, but between the IWF and its industry members. It is the bedrock for taking on future challenges and confronting the reality of today's offenders, who do not just operate on the open web but in the deep web as well.
To that end, their work with technology companies to share the digital fingerprints of indecent images of children, otherwise known as hashes, so that they can remove images from their platforms and services, is a major breakthrough. IWF CEO Susie Hargreaves has said the development of the hash list was a 'game changer' and I wholeheartedly agree.
And to my mind it is not the source of these images that matters but how we work together to remove them.
At the WeProtect Summit in December 2014 companies agreed to take hashes identified by UK law enforcement agencies that had been assessed by the IWF.
Last year, almost 19,000 of these hashes - from the UK's ground-breaking Child Abuse Image Database- were assessed by the IWF and shared with five major global technology companies, to enable their removal, and prevent the sharing, of images from their platforms and services.
And this month a further 15,750 image hashes have been shared between the IWF and those five major global technology companies. I welcome the fact that Adobe has now joined them and has taken on the task of preventing the ongoing distribution of what is now nearly 36,000 known images, of the most horrendous abuse material imaginable.
Of course, the sharing of hashes with industry is not the end of the story. There are offenders and there are victims in these images and Government and UK law enforcement agencies are taking action, which is why we provided additional funding for further specialist capabilities in the National Crime Agency.
And we have also established a collaborative venture between the NCA and GCHQ which targets the most technologically advanced offenders. As this is a crime that the worst perpetrators continue to evolve their tactics in to evade detection we must constantly iterate to stay a step ahead.
I'm pleased to say that the UK law enforcement response is delivering impact against offenders. In the nine months ending last November, proactive co-ordinated activity undertaken by the National Crime Agency and 40 police forces led to 399 children being safeguarded and 682 individuals being arrested, all suspected of making, distributing and/or possessing indecent images of children.
Overall in 2015, 2,861 individuals were prosecuted for indecent images of children offences, a 27% increase on the previous year.
Our investment in law enforcement capabilities has also led to over 450 victims from abuse images being identified during 2015/16, more than double the number of any previous year.
What this brings home to me, as I reflect on what is needed to end online child sexual exploitation, is that this is not a problem that any one organisation or sector can solve on its own. We have to work together. And furthermore, this is not just a problem in the UK, but a global crime that transcends borders and requires a coordinated global response.
And for these reasons, the WeProtect initiative was launched in London two years ago. Since then, I am pleased to say that WeProtect has merged with the Global Alliance Against Child Sexual Abuse Online. This will create, for the first time, a single global initiative with the expertise, influence and resources to transform how this crime is dealt with worldwide.
This global coalition of countries, technology firms and organisations has committed to national and global action to end the online sexual exploitation of children, working together to identify and safeguard more victims of this terrible crime and apprehend more perpetrators.
There are now 63 countries and international agencies, as well as major technology companies and civil society organisations, who have made commitments including to take comprehensive national action against online child sexual exploitation. They are guided by the WeProtect Model National Response and backed by £40 million of UK money in the Fund to End Violence against Children which UNICEF is administering on behalf of WeProtect.
Making this work is vital to protecting the most vulnerable in our society and in societies across the world. And to do so we must build links and trust between a diverse set of partners.
I hesitate to wish the IWF well for a further 20 years, because I know their ambition, like mine, is to completely eradicate this crime. So let me simply thank them for their remarkable dedication to this noble cause and their continued efforts to protect children. I send my heartfelt thanks to all the staff, past and present, who have made the IWF an organisation rightly held in high esteem around the world.