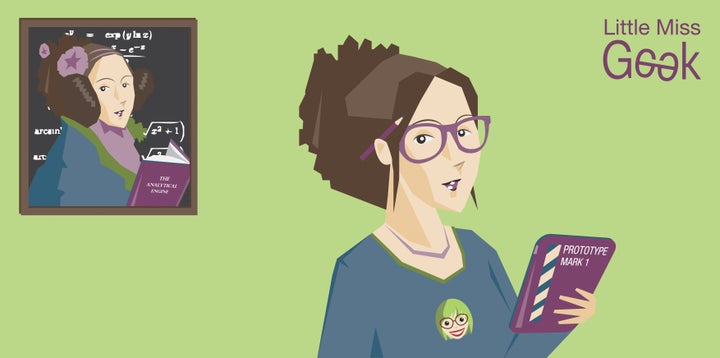 Ada's work with Charles Babbage, in which she wrote a detailed article describing the potential uses of his 'Analytical Engine' - designed 163 years ago but not built until 2002, and considered to be one of the founding works of modern computing - often sees her referred to as the first ever computer programmer.
Every year she is honoured by a day - the 16th October -celebrated thanks to great women like Suw Charman Anderson, the founder of FindingAda.com that celebrates the women in science, technology, engineering and mathematics careers that serve as examples to the next generation.
There is a great deal written about the lack of women in the technology industry (currently only 1 in 5 of the tech workforce is female and its declining by 0.5% each year), and the problems that such a gender divide is causing. But what Ada Lovelace Day aims to celebrate are the positives - the women who have made a difference, the unsung heroes you might never heard of who are incredible role models to all future tech pioneers.
This year there is already a planned Wikipedia edit-a-thon, that aims to add and update profiles of other historical figures that, like Ada, paved the way for women and technology. At a time when the technology industry is more male-dominated than it has been in years, it's wonderful to be able to celebrate the examples of those that show science, technology does not have to be a man's game.
For Lady Geek, Ada Lovelace day is a bit like Christmas. Lady Geek was set up in 2010 with the aim of bringing women and technology closer together, and our most recent campaign 'Little Miss Geek' is working to inspire the next generation of women to join the technology industry. This means it's incredibly exciting for us to see people all around the world spending a day uniting for this cause, and celebrating the amazing things achieved by women in tech.
Traditionally the day is marked by an organised blogging campaign that sees thousands of people sharing stories and articles profiling inspiring women in science and technology. Prominent examples from this year might include Sheryl Sandberg, the first woman on the board of Facebook, and Marissa Mayer, the new CEO of Yahoo.
For us, however, the most important woman this year is the Little Miss Geek. She is our future; the embodiment of the industry's potential; the child born with an iPad in hand that could grow up to be an Ada for today. We will spend Ada Lovelace day championing her cause. We must celebrate her because we need her.
To mark the day we will also be hosting a Twitter Party at 1pm GMT encouraging people to share their inspiring stories about women in tech with the hashtag #littlemissgeek. We'd love for you to join us. Hopefully together we can unearth some incredible characters that we can use to inspire the next generation to Ada-like greatness.
@belindaparmar is the author of Little Miss Geek which is out in paperback and kindle edition on Amazon.
You can support the campaign by downloading the Little Miss Geek badge on your blog and getting in touch with lucie@ladygeek.com or following @ladygeektv.