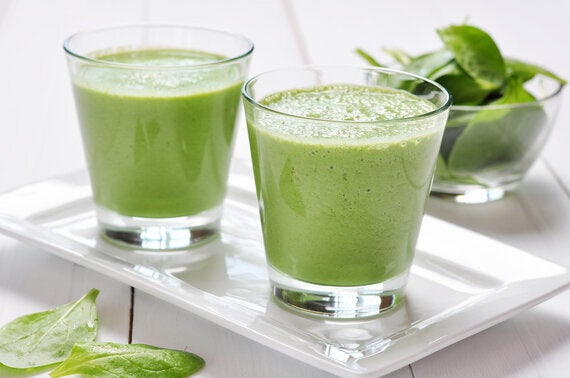 If you are looking to improve your fitness regime, detox or even try a little yoga and fancy a break from the normality of home life, there are plenty of great health retreats in Europe, but before reaching for the wallet here are a few things to consider:
The budget for most is usually the largest factor when it comes to booking a retreat - with some starting from less than £1000 and the top end seeing you at a little over £10,000 the budget can vary dramatically, but don't think that price determines the quality...
There are plenty of great retreats well within the same cost of a UK holiday - and in a much warmer climate.
Base your decision on the purpose! With so many variants you should chunk down the list based on where you'd like to stay and the experience of the staff. If yoga is your thing then opt for a retreat that is experienced in that, if it's detox and weight loss then look for a team that offer a well rounded package with addressing the emotional aspects of change not just the best looking juices.
Talk to the organisers and see if they think it's the right choice for you. Many smaller retreats are run by couples and have a vast amount of experience with the guests and their purposes. You'll find most will offer an honest opinion about the suitability rather than their financial gain.
With this being said here are amongst the best health retreats in Europe:
Detoxificaition Spa - Biontology in Italy
Many people appreciate the chance to get away from home and the stress of everyday life to enjoy a thorough detoxification process. This spa, found in the foothills of the Dolomites, follows the message of Henri Chenot, who is a believer of Biontology, which manages to combine Chinese and traditional Western medicines.
The process begins with a full medical test to analyse any intolerances and areas to focus on. This can be a hard going-process with lengthy acupuncture sessions and a very strict diet, which includes a 30 hour fast. The dieting process is slightly made easier with a number of hydro-aromatherapy and phyoto-mud sessions. This health retreat can feel like a shock to the system but when leave, lighter in weight and smoother of skin, you will feel the benefits.
Tracks And Trails Running Camp In Chamonix
You may naturally associate Chamonix with skiing in the Alps and the highest standard of après-ski celebrations but if you are looking to get fitter while being inspired by some of the most glorious mountain ranges in the world, this is the retreat for you. It is a resort for people who are already well down the path of fitness; you are required to run a minimum of 10k every day, as opposed to those looking to kick-start their fitness campaign.
The combination of off-road running and running at high altitude allows for a very tough and rigorous workout. Back at your hotel, you are cared for with a team of massage specialists and yoga and Pilates teachers, to ensure that you are well looked after and in the great condition for the next day.
If you are looking for a yoga retreat in a stunning location, Masseria Pavone, found in a Puglian estate, which dates back to the 16th century, you are very much in luck. There is no alcohol to be found at the retreat but you will be able to enjoy delicious, tasty and healthy food. There is a focus on dining well at this resort, which may make it one of the more appealing health retreats in Italy.
Luxury Detox Retreats In Portugal
Juice fasts and raw food retreats have become extremely popular of late and many people decide that they will be unable to stick to a juice fast at home, so decide to attend a retreat to be looked after by experts. An expert runs this juice fast with over 10 years within the self-help industry, multiple bestselling self-help author and massive fan of juicing - you'll be in good hands here...
You'll receive a mix of yoga, juicing, time out, meditation and the option to take part in health related workshops, aimed at detoxing not only the body but well-being as a whole. You may think it is tough to go a week without proper food, but you won't to more than three waking hours without consuming something. With five juices a day and a portion of soup on offer, you will find that the process isn't as challenging as it first seems. You also receive a number of treatments. While losing weight quickly isn't recommended, if you need to shift some weight, this five day course is one of the best ways to do so.
Thinking about getting away, why not swap up your beach holiday this year and take on a holiday with added purpose.