England are out. Lessons will be learned. It's the same old World Cup story for England fans, who'll be leaving Brazil with sunburn, tacky souvenirs and a familiar sense of disappointment. What Hodgson will do to improve the team's performance for the European qualifiers remains to be seen.
If he likes, he can read this handy World Cup 2014-inspired guide to management that gets respect and results. Just for fun. Here are six lessons from football's greatest competition about how to be a great boss.
1. Instil confidence in your team
The Brazilian team's 2014 performance shows how an inspiring manager can take a good team and make them great. We know Brazil is a great footballing nation, but under the old manager, Mano Menezes, Brazil appeared to be suffering from a crisis of confidence. Their early elimination in 2010 would have had Pele weeping into his trophy cabinet.
Luiz Felipe Scolari's appointment has clearly buoyed up the team. Whether training the team with passages from Sun Tzu's The Art of War, fiercely defending his footballers in the press, or leading conga lines to celebrate wins, Big Phil knows how to make those working for him feel inspired and confident. A manager who can instil self-belief and determination in a team has done half of the hard work already.
The French team are a prime example of how a firm, but fair, leader can make all the difference in how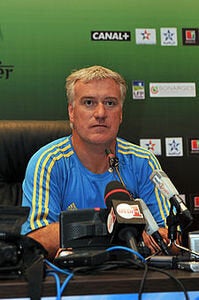 a team performs. In 2010's World Cup, the French team were a cross between sulky children and a mutinous crew of pirates -- and then-manager Raymond Domenech was unable to control them. The division and infighting scuppered their World Cup campaign and seriously sullied the reputation of French football.
New manager Didier Deschamps has taken a hard line with the team, and made it known that he won't tolerate any nonsense. His strong stance has stopped the French holing themselves up on buses eating Nik Naks and looking insolent, and they're back to playing their best. Being decisive and communicating clearly means your team has direction, boundaries and discipline.
Cristiano Ronaldo, Lionel Messi and Wayne Rooney are all examples of brilliant club players who typically fail to shine on the World Cup stage. They are clearly not players you can accuse of playing worse than your gran, so the most likely reason for their under-performance is too much pressure. When pressure is so great that it actually turns into stress, it can cripple performance and productivity, leaving serious superstars looking like Accrington Stanley's second squad.
Arjen Robben and Robin van Persie have suffered no such setbacks for the Netherlands, netting brilliant goals we would expect from players of their status. Dutch boss van Gaal clearly knows how to balance a team, so no individual has too much on their plate. Good bosses also know that balance, focus and stress management are vital for getting the most out of individuals.
4. Keep your team on their toes
Spain played like a team that had spent too much time stroking their numerous trophies and not enough time getting inspired to defend their World Cup title. Perhaps they've run out of Brasso, but they've definitely run out of enthusiasm. This was a team that just wasn't interested in winning, and the lack of attack and effort has resulted in an early exit for the defending Champions.
Spain seemed to have become sloppy and complacent after a string of successes, but the manager didn't help matters either. Vicente Del Bosque should have kept the team motivated by bringing in hungry younger players looking to steal a place in the squad. A team that reaches the top can still be motivated by a manager who knows how to inspire them with fresh challenges.
The USA has never really been that focused on football, with other sports taking much more importance in the hearts and minds of Americans. The US is so unconcerned about the beautiful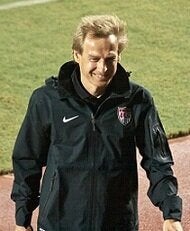 game that they refuse to even call it "football". Given soccer's status across the pond, the USA has been quite impressive this World Cup, playing with passion, pride and some real skill, too.
The difference has to be German coach Jurgen Klinsman. The man is so passionate about football that, as a player, he often fell over in awe during matches. Klinsman seems to have instilled the winning mindset in the US players and the team is looking so much more determined than ever before. Good managers make their teams feel as passionately about their projects as they do -- and it shows in the results.
6. Take staff wellbeing seriously
The latest incident involving Luis Suarez shows what may happen when mental health issues are left unaddressed. His alleged shark attack on an Italian defender leaves questions about what may be going on in the striker's mental space. Previous impressions of Jaws showed that the striker had some personal demons he needed to get a handle on.
If Suarez is sanctioned, the rest of the Uruguayan team may be in trouble without their star man. Coach Oscar Tabarez should take heed, because good bosses are proactive about ensuring their team is mentally fit and well. Do you know what the signs of mental health issues are? Do you know what depression looks like in colleagues or employees? Ensuring your team members are happy and healthy is so important to their individual performance and their role in the team.