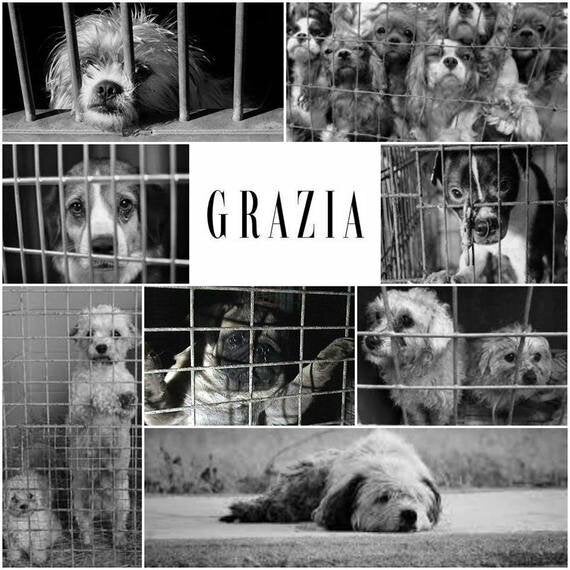 No one sets out to poke a hornet's nest and two weeks ago weekly fashion mag Grazia were seemingly completely oblivious of how many times they were about to be stung in their on-trend Kim Kardashian-sized backsides.
They'd published a chirpy little article on how the readers could make some extra pocket money. Beautiful trendy young people earning extra in unusual and aspirational ways. But bizarrely, one of the case histories they'd chosen to focus on was what they dubbed a 'social media breeder'.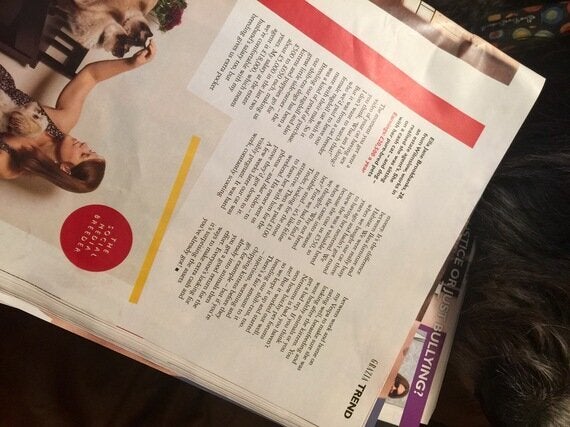 Ella, a twenty-something yummy-mummy Vespa-riding estate agent revealed she had one day noticed she was sitting on "cash cats" and dosh dogs. (The RSPCA would probably like me to point out that sitting on pets is never advisable.) Her decision to monetise her four legged friends - now redefined as stock - was to make the family much more comfortable.
The extra money generated enabled her to buy furniture from Habitat rather than Ikea.
Now sometimes Grazia likes to be edgy. They'll throw in a controversial article - like can you wear double denim ironically. But Grazia was seemingly unaware that their expensively shod pedicured foot was hovering over an enormous pile of doggie do do.
On the day of publication Ella was still oblivious of what was to come and was tweeting her thanks to @Grazia_Live for featuring her and her 'furbabies' and even using the hash tag #breeder like a badge of honour.
@JPJourno who penned the piece really said, and this is not a parody I assure you...
"hip young things making money in the coolest of ways. Jeal."
And from that day onwards, Grazia's world changed.
They tried to continue as 'normal', with the pretty vacuous issues that really mattered to them, but it was hard. People who love pets (not really a niche, probably much more than half of the population) had demands.
First, an apology and then probably a series of balancing articles showing the true cost of farming pets. To quickly put right the notion that it was hip and cool to make your best friend a breeding slave before a bunch of airhead Grazia readers started impregnating their pets for profit.
They had a desire show and tell what happens to unwanted disposable pets waiting for their lethal injections in council pounds.
Imagery of dead dogs in very unfashionable bin bags made a stark contrast to the usual handbags and glad rags.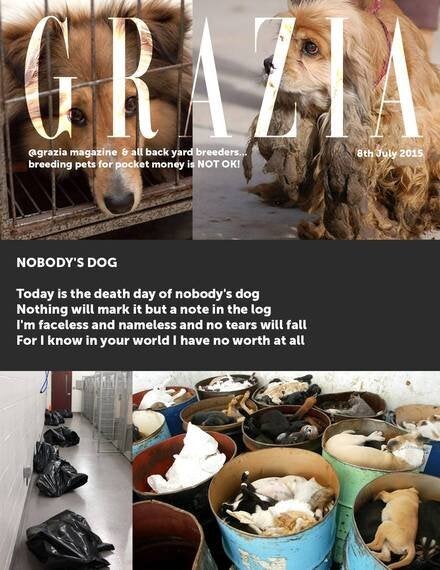 But still the normal Grazia status updates continued blindly, oblivious that their audience had subtly changed. That people were answering back rather than nodding.
Was Prince George wearing Prince William's hand-me-downs they fretted?
"Maybe they should breed some animals for money, then they wouldn't need to use hand me downs."
Somewhere a media spin-doctor was probably telling the Grazia team that they'd got 150,000 or so happy readers, there was only a few hundred angry people making noise on social media. To just hold the line and this will stop. Do not feed the animal welfare trolls.
Unusual allies the RSPCA and The Kennel Club both publically condemned the piece. Puppy farm awareness pressure group Pup Aid gave Grazia the accolade of writing "the most damaging article to animal welfare ever."
Eventually Grazia issued a very tight-lipped 82 word 'response' that apologised for the offence caused but didn't say sorry for making backyard breeding seem hip and trendy.
The few hundred angry folk started breeding and became thousands. There was a petition that thousands signed (click here) and a pressure group called Grazia Boycott on Facebook quickly attracted over a thousand members.
There were people updating the international Grazia Wiki page around the clock telling of the breeding shame.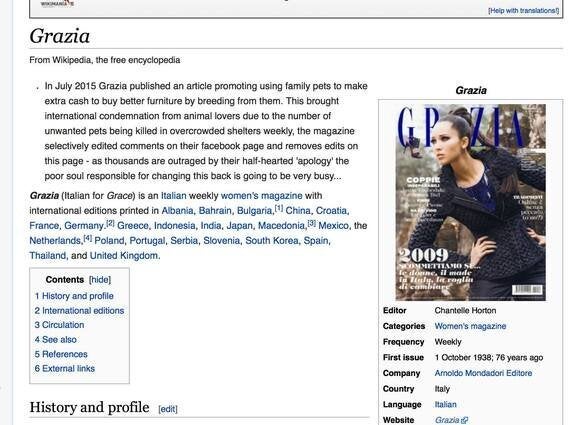 Others went into the field as Deep (magazine) Cover-up Operatives hiding Grazia behind Tractor magazines and even top shelf titles.
Threat level had stepped up and last night when I heard of DCOs even putting copies of Grazia under the fish fingers in the freezer cabinet.
Others started writing to all their advertisers, not in an hysterical way, really persuasive media speak about perception, message and tone and the risk of being associated with unethical breeding. Getting Ikea to comment on the slur in the piece was a stroke of genius.
The depth, passion and professionalism of this pop up campaign was astonishing.
Thanks to social media those really annoyed by something can group together very quickly, like hornets and swarm methodically against any perceived foe. It has been a force of nature seeing them operate seemingly instinctively but so comprehensively.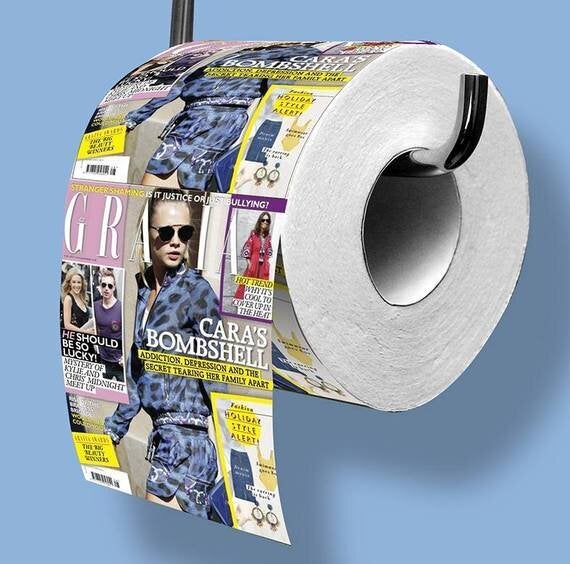 If they could enter their campaign for the industry awards, I think they'd win! When complainants start making art to attack you with, you're really in trouble.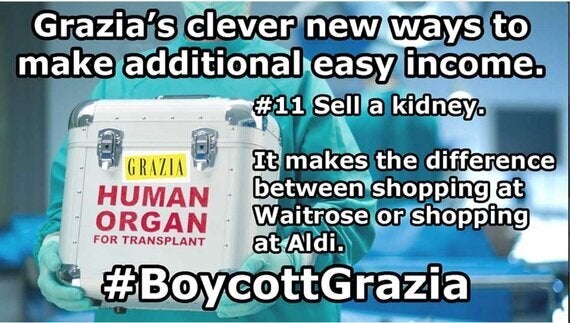 After chivying up by the group, all the other big guns in the animal welfare world joined in and started growling at Grazia, too
Every day more and more people started hanging out on Grazia's social feeds and giving a different and quite entertaining surreal commentary to their status updates.
Who would have thought that fashion mag Grazia would have made history. The social breeder incident has already become legendary.
On Linked in Laura Slade, Communication Consultant said: "This will make a really good case study on how NOT to take to responsibility for actions and how NOT to write an apology - Institute of Public Relations take note."
On the plus side, (a size not usually catered for on Grazia's fashion pages), other magazine editors will now be as jumpy about including articles that infringe animal welfare as they already are about offensive religious cartoons...