Whether you wear contact lenses to correct your vision or to alter your appearance, it's vitally important that the lenses you wear are safe, comfortable and suitable for your eyes. The latest trends in fashion lenses, including controversial "anime eye" lenses and even cosmetic eyeball tattoos, are to be approached with caution if you value the long term health of your vision.
"Anime eyes" circle lenses make your irises appear larger
Popular in Japan, Singapore and South Korea, as well as the United States, circle contact lenses are designed to cover up part of the whites of your eyes and make your irises appear larger, like those of an anime character.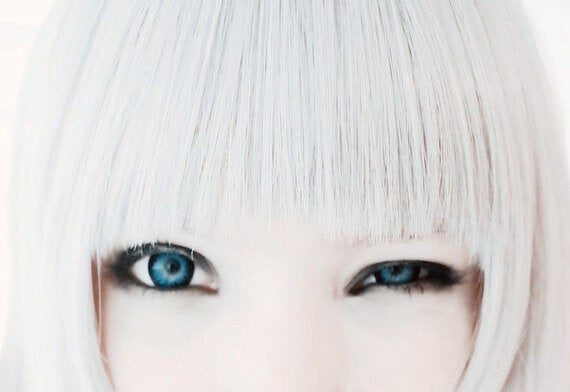 Reported recently in the Daily Mail as one of 2015's most hotly anticipated beauty trends, circle lenses have been of concern to doctors and opticians alike since becoming popular stateside in 2010, as they are sold from overseas and as such are not regulated by the BCLA, or approved to British safety standards.
If you buy circle lenses from somewhere like Korea, where they are approved by the Korean FDA, it will not be possible for a UK optician to guarantee their quality, making them a potentially dangerous fashion accessory.
Tech, science and pop culture blogging site i09.com recently reported a new craze to come from Japan, Sailor Moon contact lenses. These non-prescription lenses will allow you to complete your costume of your favourite character from the show by applying contact lenses inspired by them, and are part of a world-wide trend towards more extreme cosplay costumes, where the eye is becoming part of the character adoption.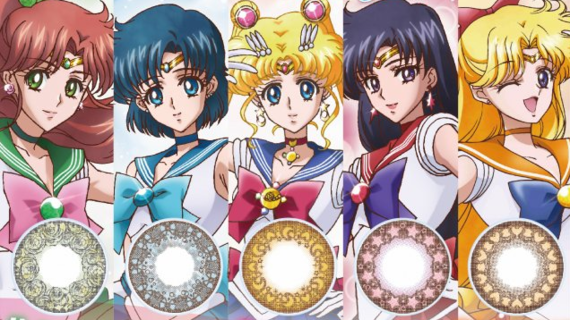 Sailor Moon contact lenses to be sold in Japan. Image used with permission from i09.com
Considered a performance art, Cosplay is popular worldwide and has a thriving community in the UK, where annual competitions take place at events attended by thousands, all vying to have the most accurate and detailed costume. It's easy to see why contact lenses that let you transform your eyes into those of your favourite anime character or video game persona might be appealing, but there are greater health concerns surrounding the use of these than you may realise.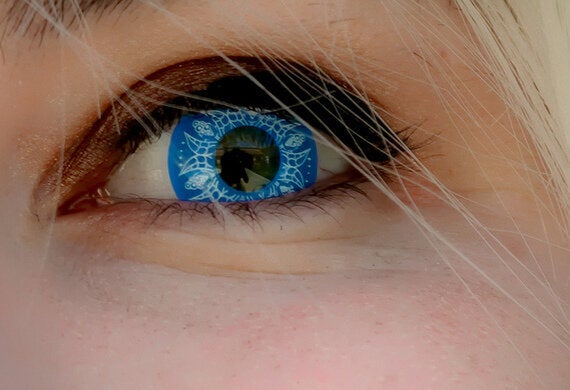 Recently BBC News reported the sentencing of a criminal with an attention-drawing eyeball tattoo, which highlighted the practice of tattooing eyeballs with coloured ink for cosmetic reasons, something which has become popular in certain areas of the United States during recent years.
Corneal tattoos have long been performed by experienced physicians to help treat conditions that impair eye sight, cataracts for example, but the practice of tattooing healthy eyes with coloured ink in tattoo parlours is a cause for concern in the optometry community.
According to BBC News, the first man to experiment with injecting ink into his eyeball was US tattoo artist Luna Cobra, who wanted to look like the blue-eyed characters from sci-fi movie Dune. It takes several injections to cover the eye, and once it is coloured, there is no option to reverse the effect if you decide you don't like it.
Those who have tattooed their eyes have reported weeping ink for days after the final procedure has been completed, and there is concern from the optometry community that injecting colour into the sclera (protective cover of the eye) could cause inflammation or infection.
Taking care of your eyes is vital
As an optician with over 20 years experience, I have seen many fashion fads come and go in the contact lens industry, some more concerning than others.
While it's fine to experiment with coloured contact lenses that are suitable for your prescription after seeking advice from your optician, please do check with them before trying a new type of lens, and follow proper contact lens care instructions, as misuse can lead to long term vision impairment, infection or even blindness.
Vision is a precious gift that many of us take for granted, but it is essential that you care for your eyes and protect them as much as possible to ensure long term, healthy eye sight.
Related