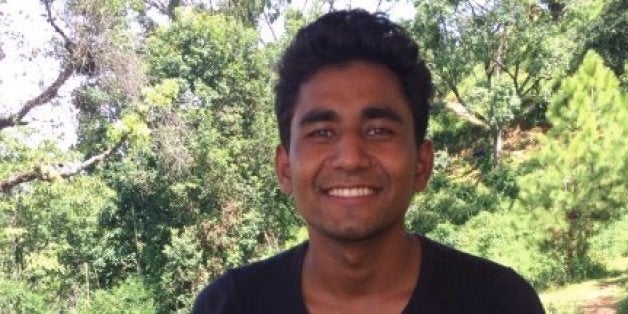 The end of year reviews for 2016 are already sizing up to be a doom-laden dirge of loss, lamentation, fear and fury, and there has certainly been little to cheer about, whichever side of the increasing political and cultural divide you happen to sit.
The big questions hovering over us now are: What can we learn? What do we do next? How can we make sure we're on the side of the solution, and not a bigger problem?
I've been one of thousands wringing their hands in consternation for the future, and that's as a resident of incubated West London, immune from so many almighty challenges - economic, cultural, environmental - faced by inhabitants of much more precarious places.
But bizarrely, it was a young man in an environment that typifies the latter who I had the good fortune to talk to earlier this year, and his words seem like beacons of compassion, confidence and hope as I start pondering how 2017 can be better.
Chatting happily to the locals at the film's unusual premiere was Dharma Raj Chharyal, a 22-year-old civil engineer who has been embedded with the community since shortly after the double earthquake of spring 2015. He also has a role in the film.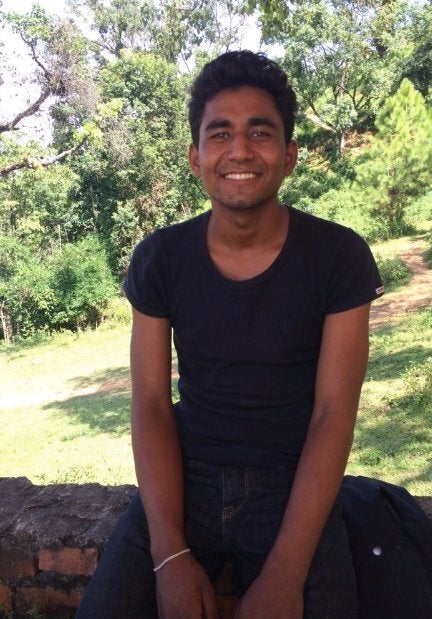 Dharma - well-educated, quietly-spoken but clearly extremely bright - had been preparing for exams to secure an engineering job within government, around the time the earthquakes hit. He told me he had swiftly joined in with the emergency relief work, which meant the exams, and with them a guaranteed pay rise and career track, had to go on hold.
This must have been a huge personal sacrifice? Instead, he says:
"I'm actually feeling really happy, because if I was a government employee, by now, I'd be office-based, only making occasional field visits for supervision and monitoring. The system doesn't allow us to work and stay in the community.
"Here, I'm completely ingrained with the community, both technically and socially. I can learn from them. I don't think I've missed out."
Indeed, Dharma has become a regular presence on this remote hillside, bringing his technical knowledge to the locals as they go about restoring their village, re-building houses from the ground up, and - crucially - locating a reliable water source.
"My office was asking which village I wanted to work in, and I said Kharelthok because there was so much damage," he remembers.
"Here, because the water scarcity is so bad, we are literally having to learn how to send water uphill. This is brand new engineering and I'm learning a lot."
For Dharma, the biggest challenge is that not every local he's trying to help is as open to the technology as he would like.
"Sometimes, people can be offensive, especially after a drink, saying 'Why should I listen to you? I'm on my own.' They think I'm too young to have any authority. Most of these are village elders, and telling them what to do, or asking them to help me, makes me feel awkward."
Nepal sees a huge number of its young men leave the country as soon as they are qualified, seeking better careers and more money to send back to their reliant families. For Dharma, this isn't the path he wants for himself.
"When I arrived here, the situation was chaotic. People were not getting food, they had no roof over their heads, they were just trying to survive.
"It made me want to do something for my own Nepalese community. If we want things to get better, I don't think we can go abroad. We can't expect other people to help us if we don't stay here and do our very best to help ourselves.
"I belong here now. If in the future, my financial situation gets worse and I have to follow a really good opportunity, I might reconsider, but at the moment there are no plans."
The best part of Dharma's day? "When the seniors listen to me, follow what I say, and then something good happens. That makes it all worthwhile. One day soon, we'll get the water going up the hill."
'Aftershock: Nepal's untold water story' was produced and directed by WaterAid's in-house film team. It's based in a community where WaterAid is working with support from the HSBC Water Programme, which has reached more than a million people with safe water and two million with sanitation to date. Aftershock is available to download via the app through the Google play store http://bit.ly/AftershockVRplay and the Apple i-store http://bit.ly/AftershockVRapp