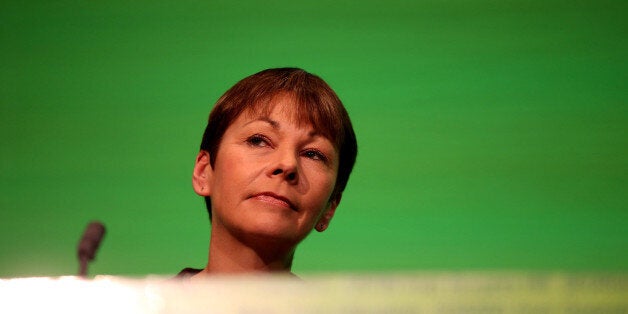 After a long summer of near silence from the Government on their intentions for our future relationship with Europe, we're now beginning to see Theresa May's post-referendum plans take shape. Worryingly, after a divisive and bitter campaign resulting in a narrow win for those wanting the leave the EU, it looks like the Conservatives are treating the referendum as a carte blanche for remodelling Britain in the way they see fit, rather than using this as the springboard for the democratic revolution we so desperately need. In her speech later today we'll no doubt hear more from the Prime Minister about her plans - but what's already been announced is frightening enough.
With the Government saying that they will trigger Article 50, and begin the process of leaving the EU in the Spring, we basically put all the cards into the hands of the EU - and all without any consensus, even amongst those who voted to leave, about what taking back control looks like.
Rather than taking the opportunity to negotiate the future with the British public, May looks set to impose her own ideologically-driven 'hard Brexit' and that means Britain leaving the single market. Not only does such a choice, hinted at heavily in Theresa May's speech to the Conservative Conference on Sunday, mean scrapping our trade relationship with our biggest trading partner - but it also risks tearing up crucial environmental and social protections which come as part of the package. Moreover, May's timetable means we also face the seemingly impossible task of completing what are usually seven-year trade deal negotiations in just two years.
Added to such risk-taking on the single market is the Government's insistence that they will end free movement between the UK and other European countries. Of course, such a move would be deeply damaging to our communities and the neighbours, friends, family and work colleagues with whom we live side by side. It would also further harm Britain's reputation as a tolerant, diverse country. Ending free movement threatens our universities, limits the prospects of young people living abroad and, according to some businesses in my city, Brighton and Hove, leaves them with a skill shortage too.
The Government has used the post-referendum confusion to announce that the European Convention on Human Rights will no longer apply to British troops in combat. This move is a serious backwards step - not only because British troops should be subject to human rights law but also because because the ECHR protects troops from mistreatment. It's also further evidence that, despite all her fine words about tackling inequality and being on the side of ordinary people, May is a dangerous woman.
The truth is that the result of the referendum has left me feeling torn. On the one hand, as a democrat and as someone who believes in giving people more power, I accept that the British people made this choice on 23 June. But on the other hand, as an MP elected to stand up for what I believe in - for social, economic and environmental justice - I find the prospect of Brexit genuinely frightening. It is my belief that Britain would be better off if we stayed in the EU - and that my constituents face real risks of us leaving.
Of course I cannot control what the Government do over the next few months - nor will I be seeking to ride roughshod over the decision we took as a country on 23 June. Instead I will be using my position to advocate for democracy to remain the top priority, and for workers, our environment and free movement to be protected in any Brexit deal. I won't sit back and watch while the Conservatives use this as an opportunity to fashion a Britain whose place in the world is as a free-market tax haven on the edge of Europe, defined in stature by the size of our nuclear arsenal and locked behind hard borders and wire fences.
What's abundantly clear from the referendum is that people are sick and tired of being pushed out of politics, and having decisions made for them. That's why, if we're serious about allowing people to 'take back control' we need to give them a further say on the terms of any deal and allow MPs to properly scrutinise the decision making process and vote on the triggering of Article 50. We also need a Great Reform Bill which would update British democracy for the twenty first century and hand real power to them in form of a fair voting system for both the House of Commons and House of Lords.
Some might call what I'm pursuing 'soft Brexit' - I call it our best hope of easing the pain of leaving the European Union. Of course, in my heart, I want Britain to remain a member of the world's most successful peace project and will be doing all I can to continue to make the case for co-operation with our neighbours. But it would be irresponsible to not engage in this new uncertain reality, which otherwise will solely be determined by the men that one of my fellow Remain campaigners dubbed the Eton mess. I am in no doubt that, if that clique are left to their own devices, Brighton and Britain will be sold short. I am not prepared to stand by and let that happen. Not prepared to see the principle that lies behind taking back control turned on itself and used as an excuse to trample over hard won rights and making us a smaller, narrower nation. If the EU referendum campaign taught us anything it's that the truth's precious and, as we struggle to find a way through the uncertainty of the coming months and years, perhaps the most important thing any of us can do is speak the truth to power.
Caroline Lucas is the co-leader of the Green Party and MP for Brighton Pavilion