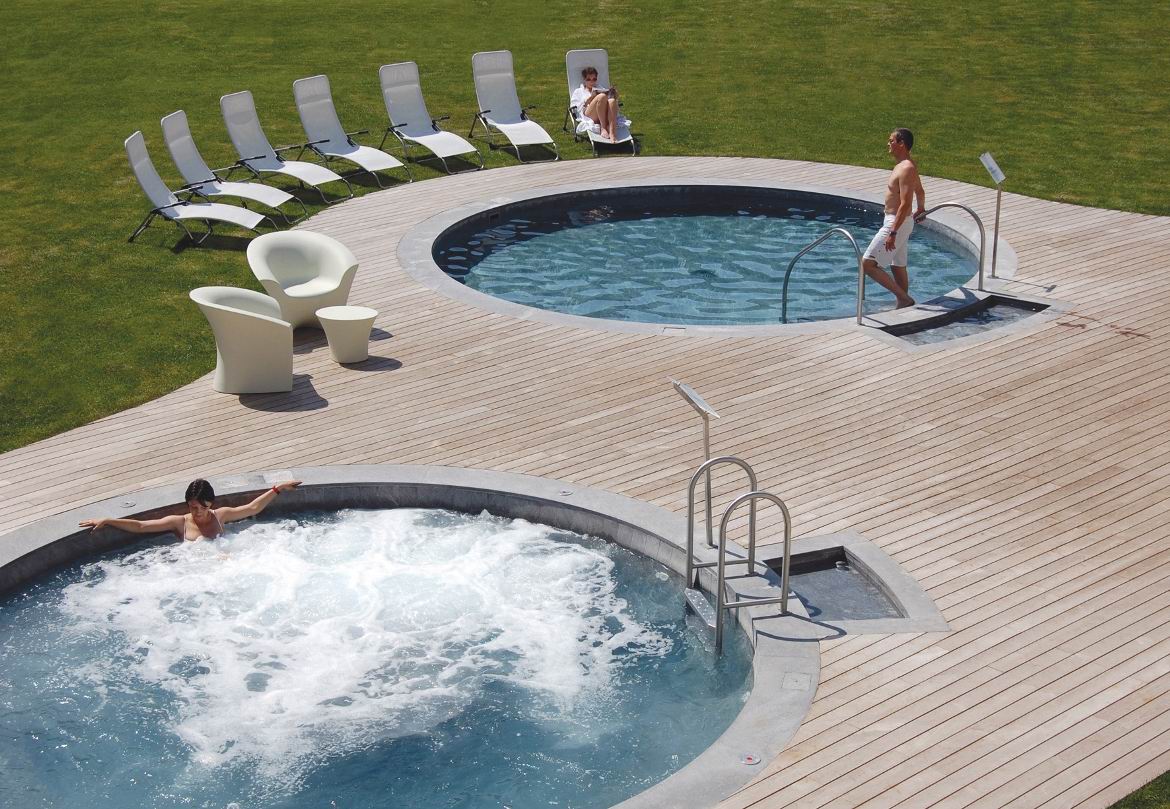 Today I am feeling buffed, scrubbed, soft and dewy. My new glow is the result of a day of indulgence at Milan's QC Terme spa; I'm not sure how long it will last, but for now I am feeling blissed out. Anyway, I got thinking during my anti-stress massage at the hands of Chiara the masseuse; this is perfect for a girly weekend, and Milan could be the ultimate glam hen-weekend destination.
I don't know about you, but my idea of hell is running around in a schoolgirl uniform with L-plates on my back, giggling over tacky sex toys and drunkenly belting out karaoke at a cheesy bar. So I have hit upon a luxurious alternative for those wanting a more sophisticated hen-weekend.
My ideas for the ultimate glam girly weekend:
First where to sleep? 'Stay with Armani' of course, at the new Armani Hotel Milano! Launched last month in Via Manzoni the 95 room hotel is right on the edge of Milan's famed 'Golden Triangle' (really a quadrangle but let's not be pedantic). Each guest is appointed a Lifestyle Manager - who caters for your every need, wish and whim. The hotel's design aesthetic is luxury, calm and beauty, so it's quintessentially Armani. The hotel claims to be an oasis of harmony and privacy within chaotic Milan.
What to do? This is where a trip to the spa comes into action; particularly once you're done with shopping in the luxury designer stores of Via della Spiga, Via Sant' Andrea and Via Napoleone. I spent a day at the QC Terme Spa Milano in the Porta Romana part of the city. Kitted out in white robe and slippers, courtesy of the spa, I wandered between Roman and Finnish saunas, plunge pools, hammam steam bath, Vichy showers and relaxation rooms. Even though it is winter I bravely ventured outside into the garden to take a dip in the hot hydro massage pools, followed by a bracing plunge in an oak barrel filled with icy water. The coolest thing has to be the tram sauna, the only one of its kind, where they have literally converted one of Milan's orange trams into a sauna.
Where to eat? Back to the Armani hotel for aperitivi and stuzzichini on the 7th floor Armani bar in the hotel's glass "hat". Perhaps followed by dinner in the restaurant with its panoramic view of Milan's Duomo or at the Chef's Table within the kitchen itself. Afterwards take a walk around Brera and down an after-dinner drink at one of the area's many bars.
Sunday morning has to involve a relaxing stroll around the Navigli. The canal district of Milan is home to countless bars, restaurants, pizzerias and art galleries. Once a month it hosts a large flea market and is buzzing with energy and people.
This is what a glam girly weekend should be about: designer shopping, pampering, luxury, good food, memories and friends. Oh, and leave the feather boa, pink hen-night boppers and those willy straws at home.