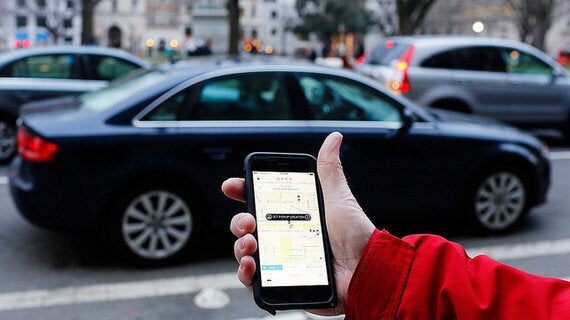 The decision taken by Transport for London (TfL) not to renew ride-hailing giant Uber's operating licence is the result of the accumulation of poor public relations.
With a lack of corporate responsibility cited as the catalyst for the decision, one of the darlings of Silicon Valley's age of disruption has committed the cardinal reputation management sin. It has allowed a PR crisis to degenerate into a business one.
But Uber is by no means an isolated example of the lasting impacts a media storm can have on a firm's bottom line.
In 2017, not much has changed. Big brands across the board continue to fall prey to crises of reputation including United Airlines, British Airways and Bell Pottinger to name just a few from this unenviable list.
These incidents all represent failures to contain media explosions. But Uber has been a slow-burner, a perfect example of lack of attention to detail and company-wide complacency over time, progressively chipping away at its brand.
The firm is certainly no stranger to PR woes. And, despite the public, government and driver outcry in response to the TfL decision, it's fair to say that an announcement of this scale had been a long time coming.
A litany of scandals including sexual harassment, macho culture, senior team departures, ongoing customer incidents, and driver legal challenges eventually proved too much for founder and former-CEO Travis Kalanick, who resigned in June as the public relations turmoil came to a head.
Kalanick's resignation closely followed the departure of PR guru Rachel Whetstone in April, just two years into her tenure.
Having lost its licence not only in a landmark global city but also a European innovation and technology hub, the moral of this story is that no scalp is too big, nor rise too great, to avoid a reputational disaster.
Kalanick's aggressive pursuit of success no matter the cost only served to erode the firm's political capital, just as it was expanding into new markets and territories at an uncontrollable rate.
In an open letter to Londoners last week, Dara Khosrowshahi, Uber's new chief, publicly apologised for the firm's mistakes and accepted that it had to change. A far cry from the methods of his predecessor, highlighting just how fortunate Uber has been to secure such an emotionally adept crisis communicator as its figurehead - paramount to the firm's survival.
Khosrowshahi's response was an act of strategic communications genius, positioning himself as the new man at the helm trying to put things right, and leaving TfL exposed to accusations of bullyboy tactics. Most importantly, he has put Uber firmly back in the driving seat.
Policy-makers have been playing catch up since Uber's inception eight years ago, struggling to establish what is deemed to be regulatory best practice for the firm and this new wave of companies.
By being seen to have extended the olive branch, Khosrowshahi's first landmark intervention has already worked wonders. But though the embattled firm's resolve will have refortified, a winter of discontent looms large.
Questions will need to be answered over the future of drivers' jobs, what this means for Uber's operations in other cities, and whether competitors like Lyft will use this opportunity to steal a march on the firm.
Whatever Uber's fate, now, more than ever, the firm must dissect how it can claw its way back from this major dent in credibility, and pile its extensive PR resource into a full-scale reputational overhaul.
One thing's for sure, it's going to be a very bumpy ride.