If we had to sum Leg 1 up in a single word, it would be 'incredible'. In the 27 days between Alicante and Cape Town we really did see a bit of everything. There were good days and bad days; it was up and down, windy and light, sunny and raining. A true test of our abilities as a team, and an amazing way to begin this epic journey.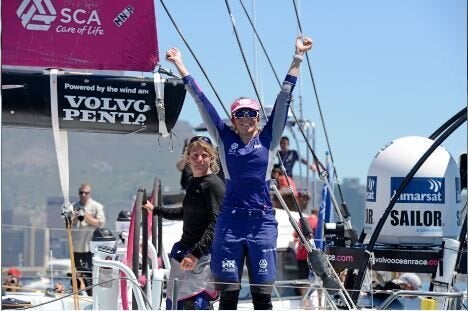 Sailing in to Cape Town was another incredible experience in itself. On the final few days, the mood was deflating fast, but our spirits picked up when we had the Spanish boat, Mapfre, in our sights and we managed to sneak past them to finish sixth across the line. In doing so, we managed to break some stereotypes and some expectations.
I think to get the reward of the finish was the biggest thing for us, after toughing it out between 400 - 600 miles behind the leaders at one point. How do you even think that you're going to be able to come back from there! To then be able to pull it out of the bag and never give up fighting, just proves that you need to keep that spirit going all the time. When the finish was right there I got quite teary eyed and felt slightly overwhelmed at the achievement we had made.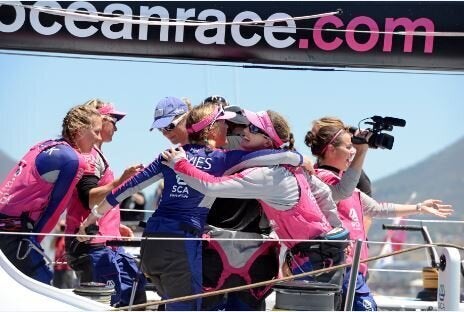 This will be one of the top moments of my entire life and no matter what else I do in the future, this will be up there.
To then get a huge welcome from all our loved ones on the dock was the icing on the cake. Mothers, sisters, fathers, friends, boyfriends and husbands were all eagerly awaiting a hug and a kiss. It was very humbling to have such a huge crowd of supporters ready to welcome us with a high-five, a handshake, some words of congratulations and lots of friendly smiles and waving flags.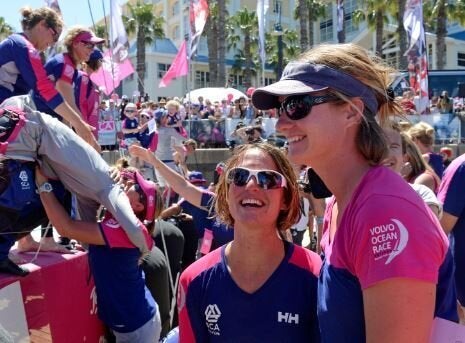 Since our arrival, we have had some time to re-energize ourselves. Sleeping for more than four hours at a time in a still and comfortable bed, eating food that does not require hot water to be added, and for most of us, seeing the incredible sights of Cape Town and its surroundings for the very first time. Oh, and the odd trip to a spa for a bit of pampering!
Related