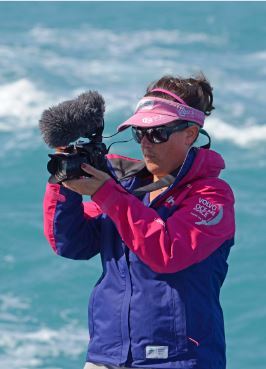 After three exciting legs in the Volo Ocean Race as part of Team SCA, I will be taking a back-seat on the next leg, passing the baton to my colleague Anna-Lena.
Thanks to the backing of our sponsor, global hygiene company SCA, we've been lucky enough to have a complete squad of amazing female sailors from all over the world. This squad system means were are in a unique position to be able to rotate team members on the boat. This also means we can take time out to further develop our skills before heading back out to sea - which I am very much looking forward to doing in the comfort of my slippers!
Anna-Lena has been part of Team SCA since last June, and she will be the first Swedish woman to take part in the race for 13 years, so we are all very excited to see her on our big, pink, Volvo 65 racing boat.
It's a strange feeling of mixed emotions handing over to Anna-Lena for leg four. I will be honest, it was not easy to watch the other Onboard Reporters prepare for the departure off the dock - to watch the usual proceedings of final checks on the boat: camera: check, GOPRO on: check, jumper SD card: check-- the final mental check list.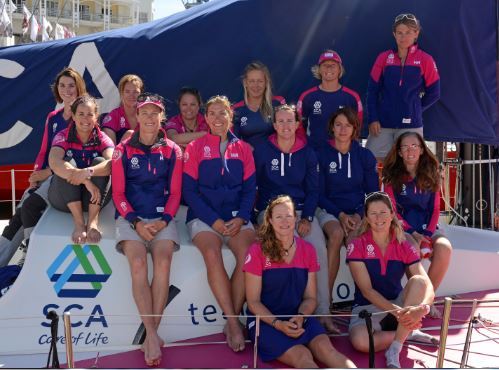 But I will tell you, it's all a part of the squad experience. And to see and experience the race from another angle has shown me the complexity of the Volvo Ocean Race and Team SCA. I have now joined the rest of the world watching and cheering from the side lines. Feeling the nail-biting anticipation before the next position report and obsessively checking the Team SCA app for news on how our team is doing.
I cannot express my excitement for Team SCA. It seems as if all of the training, preparation and legwork with all those many months ago at our training camp in Lanzarote is finally coming into play. We're in the mix and the girls are clearly working as a team and responding to situations correctly.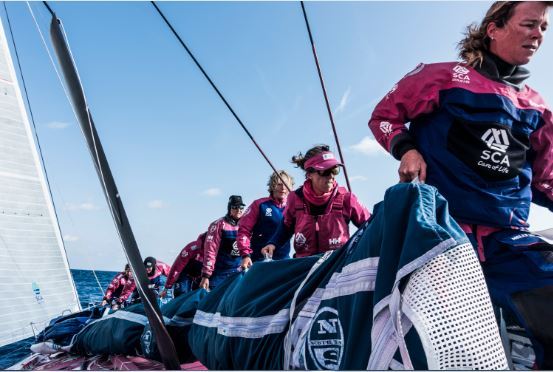 Tonight, I fly to London to head to the Volvo Ocean Race headquarters tomorrow morning. It's an indescribable feeling wandering through the terminal of Hong Kong International airport-- meandering through electronic shops, eating amazing sushi, buying makeup, and pressing 'refresh' on my iPhone countless times.
It's even more indescribable not to be thinking about my next freeze dried meal or how on earth I'm going to write a blog post with 30knots on the nose and the extreme amounts of water pouring in on me from all angles. Yes, I did do a little jig in the check-in queue when I thought of a big comfy bed rather than a very small, wet hammock.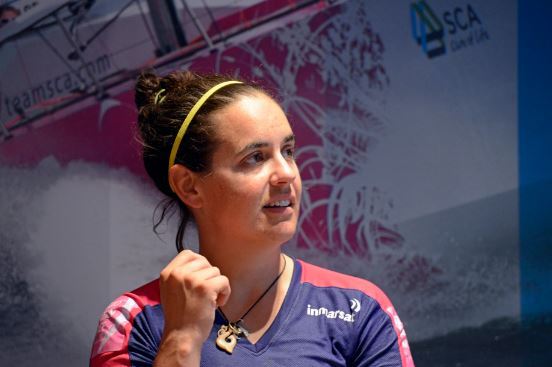 While it feels like a lovely respite, before I know it I'll be longing for the relay to continue and for Anna-Lena to pass the baton back to me.
That's what being in Team SCA does you... You would rather slog upwind, live on four hours sleep and experience constant nausea from the motion of the ocean than sit with a good cup of coffee with your feet up.
As I'm getting some much needed 'downtime' and powering up for the next baton-change, make sure you keep up to date with all of the latest news from Team SCA's current Onboard Reporter Anna-Lena Elled, as she'll be blogging too!
In fact, you can read her very first post here