Certain happenings of late have got me thinking about etiquette. Take for instance the sorry state/lack of genuine "Hey, good morning. How are you?" in the workplace or the mass disruption of the tube strike by the RMT and TSSA unions. Better yet, a fellow journalist being trolled for getting Vincent Vinturi's "rape manual" eBook removed from Amazon.
These are just a few topical events that have raised the issue of manners in my mind, because that's all etiquette is, good manners. Humanity even.
We're engaged enough when it comes to Facebook, Tinder, the latest Instagram hashtag or season three of Girls. But when it comes to real life interaction and, you know, EYE CONTACT - things have gotten pretty shoddy.
First rule of thumb? Consistency. Just be the better version of you as often as possible. Be the same, be nice to people. That way those around you know where they stand.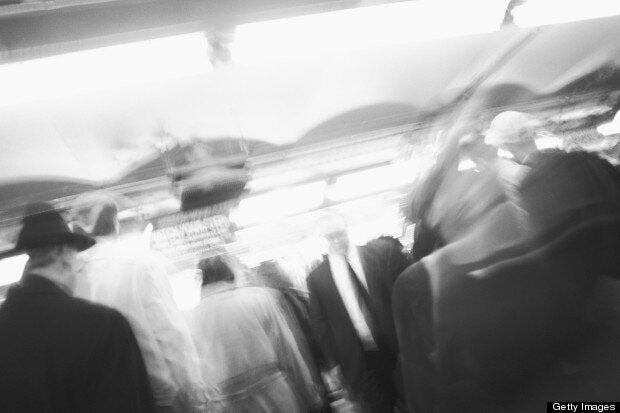 Now, I'm not preaching (not even remotely. I definitely get the rage, the "f*ck you fellow commuter" moments) but I've listed a few options. As a race we like to weigh up our options in life - so here's seven points to ponder on politeness. Easy as you like and guaranteed to make you feel better and brighter.
1. Look up at someone, a total stranger, across from you on your journey into work and smile at them. Acknowledge them.
2. Write a postcard. That thing we used before the keypad, the pen, use it to scribble a few lines to someone (anyone) in your life.
3. Comment on someone's appearance when they look good. Tell them, don't envy-eyeball them.
4. Sign a petition to support something you believe in. I can't think of anything more prominent or compelling right now than the Stop FGM in the UK Now e-petition.
5. Stop for those smiley, happy, fundraising folk with clipboards in the street. They may not be rallying for something you'd put your name to, but take two minutes out of your day to hear them out. Be one of the minority who doesn't avert eyes and rush past because you're just SO BUSY.
6. The waiting staff making your double-shot latte or clearing your plate, they really appreciate a "thank you".
7. Before looking at X magazine cover and bellowing "OMG, she/he/they look like sh*t!", take a second to consider the following:
i) You don't know this person. In the slightest.
ii) Could you do cover star better?
iii) Do you have a scowl to go with that sweeping statement?
Don't be a hater, let's just be nice to each other.