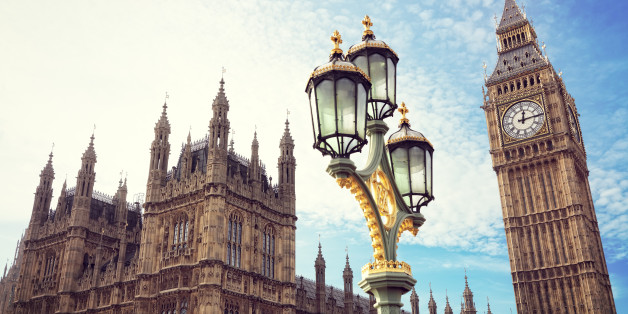 BrianAJackson via Getty Images
A historic opportunity to modernise the framework of public service broadcasting in the UK is upon us. This Wednesday the House of Lords will debate the Digital Economy Bill. It deserves more attention than it may receive.
Last week the Royal Television Society held its annual awards ceremony, celebrating the best in British TV. Strikingly every single one of the winners was a programme from one of the UK's public service broadcasters - the BBC, Channel 4, ITV or Channel 5. Channel 4's programmes had a great night. Our victories spanned Channel 4's coverage of the Rio Paralympics and The Last Leg, arts programmes from Grayson Perry and superb drama in the form of National Treasure.
It's all too easy to take the quality of the TV we get in this country for granted. Audiences hugely appreciate the range and quality of homegrown content they get. Last time Ofcom asked the public they found satisfaction rates with public service broadcasting were extremely high at 77%. Around the globe we are admired and emulated and currently second in the world for the export of programme formats. But it is not always obvious that this success is appreciated in the highest circles, nor the reasons for it.
This success is not an accident. It is the result of sustained investment in the very best British programmes, the vast majority of which, roughly £2.5billion every year, comes from the UK's public service broadcasters. The ecology of these broadcasters is no accident either. It is the product of a series of enlightened interventions by Parliament over many decades.
These include the very creation of Channel 4, an innovative hybrid launched by Margaret Thatcher's first government. Like the BBC, Channel 4 is owned by the people but it is paid for by advertising and invests its profits back into programmes from independent British producers.
Parliament also decreed that the BBC, ITV and Channels 4 and 5 should invest in high quality British-made programmes, including news. The production of high quality news is important for the successful functioning of an informed democracy. It is probable that the market would be unlikely to provide anything like the range of quality and quantity of news we have in the UK, left purely to its own devices.
For Channel 4 this takes the form of a detailed statutory remit which requires us to champion innovation, alternative views, young people and diversity. We are also required to make high quality news and current affairs, and to make British films, which we do via Film4.
Hand in hand with this, our policy makers also logically decided they should ensure viewers could find this content. To facilitate this they legislated to ensure platforms gave Public Service Broadcasters prominence on the programme guide resulting in BBC One, BBC Two, ITV, Channel 4 and Channel 5 receiving the top 5 slots.
There will always be voices ranged against this but viewers are the biggest winners here. It means the best of British TV can be easily found. In turn it supports our long term investment in such a rich and varied range of high quality programming. For a broadcaster like Channel 4 - which is funded entirely commercially - prominence helps build audiences, which in turns drives our advertising revenue. To complete the virtuous circle, this is ultimately ploughed back into more programme-making. Why am I saying all this? Because this Wednesday when Parliament debates the Digital Economy Bill they will have an historic opportunity to update and modernise this legislation to make it fit for the future at a time when the way we watch TV is changing fast.
The changes that could be introduced would address the immediate issues of giving prominence to the on demand players of the Public Service Broadcasters like BBC iPlayer and All 4. This is a chance for our policy makers to continue our tradition of enlightened regulation and to ensure we're future-ready for the further changes digital technology is bringing to TV.
This is a great opportunity to modernise and improve a system that delivers huge benefits to viewers. It could ensure that audiences can continue to enjoy the world-class, award-winning content from public service broadcasters like Channel 4 and the BBC for many years to come. There are not many bills that cost so little and benefit audiences, and citizens, so much.