Florence is one of the most spectacular cities to visit in Italy. Stepped in history and home to some of the most famous artworks in the world, many tourists flock to the city every day. On the surface, like many famous cities in Italy it can be a challenge to find those special places to eat and buy food. How do you discover the best produce and restaurants that a local Florentine would be proud to call their own? Food and Travel guide books are brilliant but often the places that are recommended are overcrowded and the listings can be out of date.
My work takes me to Italy often and recently I was fortunate enough to meet and befriend a local Tuscan Food Blogger by the name of Claudia Guarducci. Claudia writes a food blog called Pandiramerino that showcases ordinary people cooking extraordinary food. Claudia says "Food is a way for people to bond and I love discovering history and life stories. We cook together in their homes which is a deeper way to connect."
Through her work and cooking for her family and friends, Claudia has built a very strong network of Tuscan food producers and special places in Florence to eat. I have not spent a great deal of time in Florence so I was thrilled when Claudia offered to take me to her treasured food destinations that have great meaning and significance to her.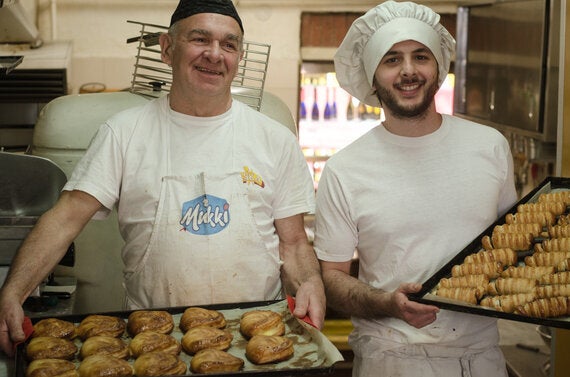 We started the day at Claudia's favourite Patisserie called Alcedo which is located in Fiesole. Fiesole is a little town located in the hills surrounding Florence. I asked Claudia why we were starting there (of course I was happy to be going as I needed my morning coffee fix). Claudia said the place is incredible because they are making the pastries the same way today as they did when Alcedo opened over 50 years ago. We met Ilaria that who owns and runs the Patisserie with her father Remo and her brother Marco. When I asked Ilaria what she loved about Alcedo she responded by saying that she loves her job and for her it's very important that people feel at home as soon as they walk through the door. I particularly enjoyed meeting one of the bakers by the name of Silvano who was trained by the original owner Alcedo and who is now teaching other young bakers at Alcedo. Claudia's tip for finding special places like Alcedo is to ensure that you don't just stay in the city centre of Florence. It's easy to get to Fiesole as it is only a 25 minute bus ride from the city.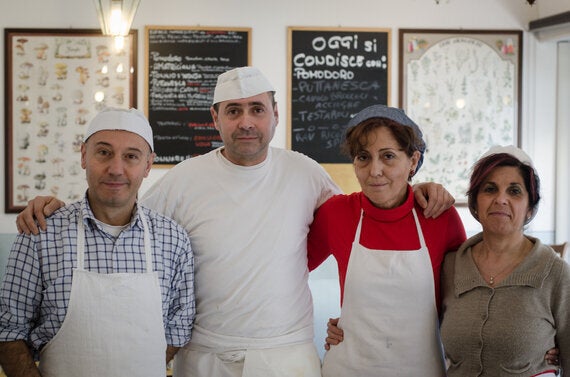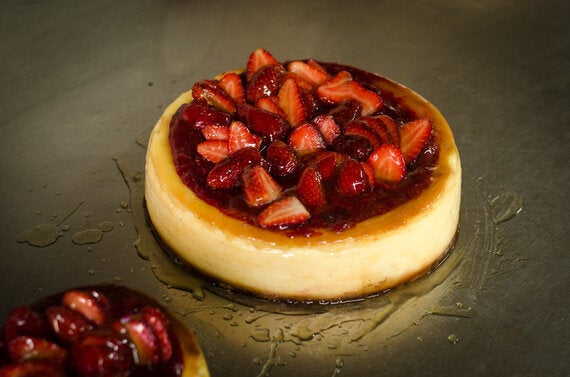 After coffee and pastries we took a walk around the lovely town of Fiesole which was a good way to work up an appetite for lunch. Claudia wanted to take me somewhere totally unexpected and as we arrived at the next place I was quite surprised indeed. Nestled under a block of apartments Boutique Della Pasta Fesca is a family run shop that sells some of the best home made pasta that you will find in Florence. Pasta Fesca has become so popular amongst the locals that the owner Fabrizio decided to serve freshly cooked pasta as well so that you can sit and have lunch. There is only enough room in the shop to serve around 20 people and a very limited menu. Fabrizio serves the pasta of the day which could be ravioli, tortelli, or tagliatelle with a choice of five different sauces. I ate the lemon tortelli served in a butter sauce which was absolutely delicious.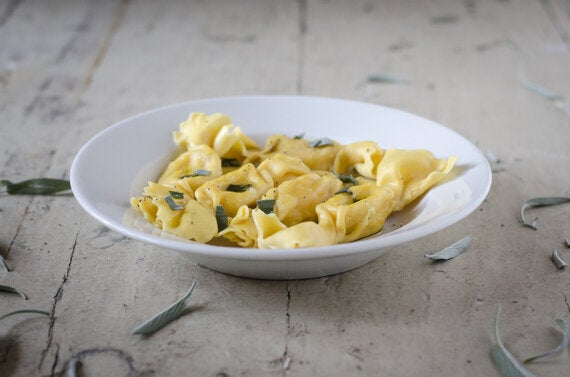 Claudia found this wonderful shop by accident as one of her favourite fruit and vegetable markets is just around corner called Mercato Delle Cure. Claudia says that the quality of the pasta is very special and it is all definitely hand made and not produced by a machine. Claudia's tip for finding great restaurants in Florence is to wonder the streets that run off the main touristy parts of Florence. The Le Cure area is about a 30 minute walk from the Duomo.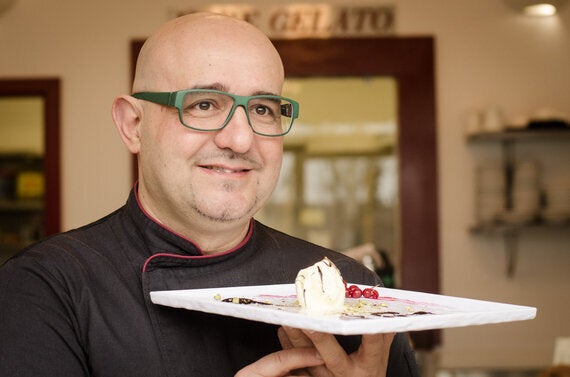 Next stop on the food adventure in Florence was to Claudia's friends Ice Cream Parlour called Il re Gelato that is owned and run by Tony Cafarelli. Tony makes all of the ice cream himself, he is self taught and he has won many awards for the special ice cream that he makes. He is known throughout Italy for his crazy flavours that sound challenging but when you taste them they just work. Tony invented Olive Oil Gelato which was very, very good and locals go there to buy Gelato, Granita and fresh Sicilian pastries from the region where he grew up. We spent quite a long time with Tony and I particularly loved hearing about his family life and how he started his life long passion for food. Il re Gelato was Claudia's local ice cream shop when she lived in the area and Gelato was the first word that Claudia's daughter Ada spoke so Claudia was going there every day. Claudia became good friends with Tony. Claudia says that the lesson that she learnt by befriending Tony is to be open to trying new foods in Florence like Olive Oil Gelato and challenging your taste buds.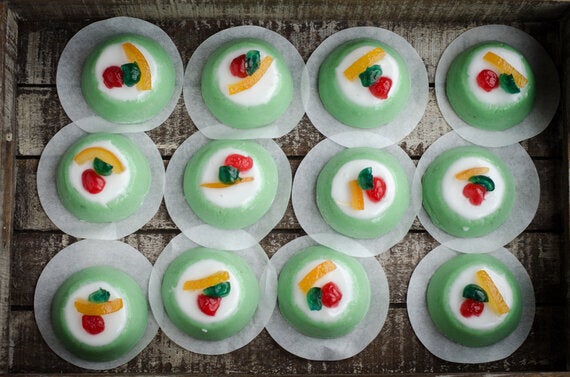 Last stop for the day was to pick up a bottle of wine for the dinner that Claudia was cooking for me. For this there was no other place that Claudia would recommend in Florence other than her favourite wine shop called Cantina Bonatti. Selling wines from all over Italy and some French labels as well Claudia has been buying wine there since she was a student. Owned by Stefano, Roberto, Luca and Selvaggio Claudia loves this place because the owners make you feel very special whether you are there to buy an 8 euro bottle of wine or a 800 euro bottle. Claudia says that it is fantastic to go there and explain a particular dish that she is cooking and have the owners suggest the perfect wine. The lesson to be learnt here is that you don't necessarily have to spend a great deal of money on food and wine in Florence you just need to find trustworthy places to shop and people.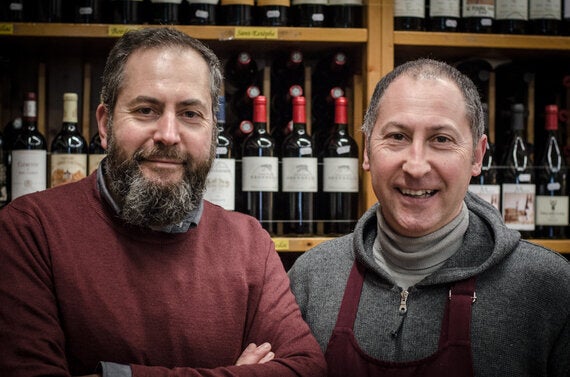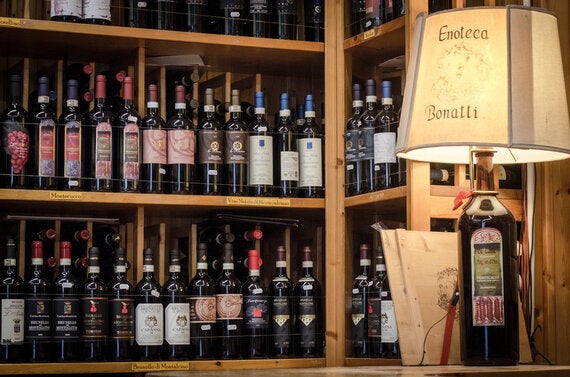 At the end of the day as I sipped on a lovely drop of red Tuscan wine I thought to myself that it would have been a challenge for me to find these places on my own without the help of local knowledge. The next time I am in a city without someone as wonderful as Claudia to help me I am going to ask local Food Bloggers on my social media platforms for their food recommendations. If they come back with places as special and as memorable as the ones that Claudia took me to in Florence then I am in for a real treat indeed......
Details for Claudia's favourite food places in Florence:
Via Gramsci, 39, 50014 Fiesole, Italy 05559349
Boutique Della Pasta Fesca
Via domenico cirillo, 2/c, 50100 Florence, Italy
Viale Filippo Strozzi, 8/r
http://tonicafarelli.it/?page_id=554&lang=en
Via Vincenzo Gioberti, 68, 50121 Firenze, Italy
http://www.enotecabonatti.it/
Thank you to Francesco Cipriani for the brilliant photographs