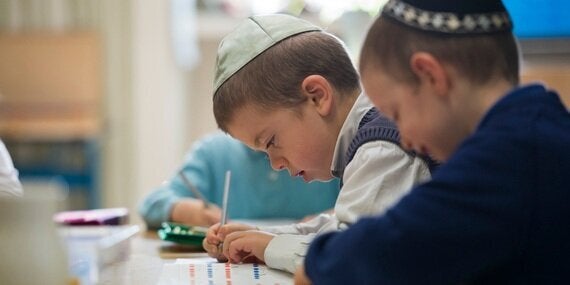 Since the barbaric massacre of 12 Charlie Hebdo journalists in Paris, France has been held up as a mirror in which Britain has begun reassessing its own version of multiculturalism.
But this seismic event has reminded us of an inconvenient truth: you don't have to look far for evidence people feel multiculturalism could be working better.
One 2013 YouGov survey, found that 71% felt migrants "from Muslim countries" were integrating "not very" or "not at all" well.
With migrants "from Pakistan" this was 57%, "from Eastern Europe", 54, and "from African countries", 46 (the results were further broken down by voting intentions to show even 53% of left-leaning Liberal Democrat supporters, and 66% of Labour, felt migrants "from Muslim countries" were integrating "not well").
As a reporter dispatched to the four corners of London on a daily basis, I see and hear of this in many boroughs - religious and non-religious, British and non-British communities living side-by-side but, although mostly non-violently, in parallel universes, divided neatly by a palpable "us" and "them" mentality.
I was reminded of this last week when reading and writing about an Ofsted report into an independent religious school, run by The Islamic Shakhsiyah Foundation charity, rated inadequate in every single category following new standards introduced in the wake of the Trojan Horse affair.
The report found its classrooms in Tottenham, north London, were not meeting safeguarding standards for being "too heavily based around Islam" and failing to promote "fundamental British values and citizenship".
It stated teaching is too "narrow", lessons do not "deliver balanced view points" and "there are too few opportunities for pupils to learn about the differences between other cultures, religions and communities, and their own."
Although in 2012 Shakhsiyah declared it no longer had Hizb ut-Tahrir activists as trustees, prior to this, Farah Ahmed, a founding member and still a trustee, attacked the British curriculum in a leaflet for the radical group.
She claimed the UK was guilty of "systematic indoctrination" of Muslim children "to build model British citizens" and criticised "attempts to integrate Muslim children" into society as an effort "to produce new generations that reject Islam". She also talked of the "obvious dangers" of Shakespeare.
The Department for Education has the power to shut down this school. I think it should. I think all independent faith schools - of all beliefs - should be phased out.
Ms Ahmed may have changed her views, but I suspect not. And whatever your stance on Ofsted and the new "British values" test, you'd be hard pushed to find anyone who believes someone who holds such views should help head a school which clearly, reflected in the latest Ofsted report, entrenches polarisation.
You'd also be hard pushed to find anyone that disagrees receiving a good education is a child's right, and one that the state has a duty to ensure is delivered.
But that duty also includes ensuring that education is balanced and equips young people with the tools to understand and accept multiple narratives/identities in a modern Britain of exploding plurality.
Shakhsiyah is not an isolated example. Following 35 emergency inspections last year by Ofsted - including Jewish and Christian schools - inspectors raised concerns some of the curriculums were also too narrow and pupils were not being prepared for life in modern Britain.
And also last week, reports surfaced that two Christian free (effectively independent) schools, Durham Free School and Grindon Hall, both in Sunderland, may launch legal action after the watchdog found children at the former held "discriminatory views" after being questioned about Muslims and gays, and the latter did not "develop appropriate levels of respect or tolerance for those from other faiths, cultures or communities".
We know from other institutions, such as the under-representation of BME officers in the Metropolitan Police, that if they don't reflect the wider population those within find it harder understanding others. Should schools not also reflect, as much as is possible, the wider community and why should culture be a barrier to diversifying?
Phasing out independent faith schools does not solve the problem of state campuses becoming the vestiges of intolerance, as happened with the Trojan Horse affair in Birmingham. But we should not be afraid to take tough action against these schools either.
In the same way it is necessary to have limits on freedom of speech, we must too have limits on tolerance of intolerance. Too many independent faith schools break this threshold, perpetuate division and prevent meaningful cross-faith contact. In the interests of better long-term integration, we should gradually ban them.