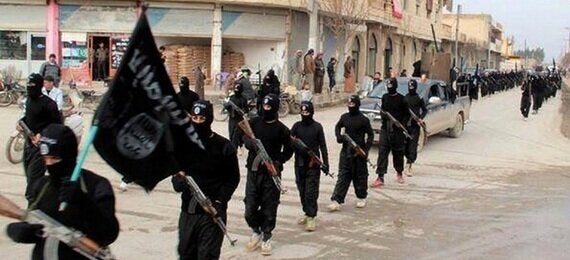 We all need somebody to blame. This week, Facebook, Twitter and other social media sites were yet again in the firing line for becoming "the command and control networks of choice" for jihadi brainwashers.
Robert Hannigan, the new head of GCHQ, did not hold back. Not mentioning any names, he suggested Silicon Valley giants were "in denial" about their role in the recruitment process for terror groups such as Isis and that a "new deal" is needed to protect our citizens.
Although his comments were largely about needing better online cooperation to facilitate investigations, they reopen the debate about where the battle for hearts and minds will be won.
The truth is, although an online crackdown has a role to play in any defence strategy, it is a limited role, and the battle to stop our young minds being turned will not be won in cyber space.
It will be won within schools, prisons, universities and so on - the very institutions where vulnerable people are first exposed to extremist ideologies.
This is not only because the best way of defeating these poisonous ideologies is to create better ones, but because Isis's command of social media is becoming increasingly hard - even for the experts - to grapple with.
A report published by the counter-extremism think tank Quilliam on Tuesday analysed more than 100 social media accounts and found, among the more simple tactics, were unrelated trending topics being hijacked.
During the World Cup, hashtags like "#Brazil_2014" were attached to propaganda as part of a recruiting strategy, allowing Isis to exploit vast new audiences.
Isis has even proven capable of coding apps complex enough to evade spam-detecting algorithms, the report found.
Earlier this year it launched Twitter app Dawn of Glad Tidings. Subscribers downloaded it onto smartphones from the Google Play store.
A centralised body posted tweets from subscribers' personal accounts, synchronising them with other Isis members'.
This got topics trending with posts including links, hashtags, images and, to avoid triggering the spam-detecting algorithms, the centralised tweets were spaced out over time without users having to do anything.
It allowed Isis to post 40,000 tweets in a single day when marching into Mosul, the report, called Islamic State: The Changing Face of Modern Jihadism, revealed.
Although the Dawn app was removed, new mediums soon sprung up. Twitter accounts tracked by the researchers also showed many are blocked only to reappear "within days" under a different guise.
"Isis supporters on social media are like mushrooms in a moist meadow - you pluck one, only for four to replace it," jihadism researcher, Pieter van Ostaeyen, told the think tank.
And despite the authorities ordering the removal of thousands of pieces of online terror-related material (32,000 pieces have been removed since 2013), hundreds of our young people have still left for the battlefield in Syria and Iraq.
As Quilliam's report makes clear, this calls for new strategies to tackle the "cause" rather than just the "symptom", or catalyst - the internet.
The researchers point out: "Invariably, individuals are introduced to extremist ideologies offline, first, and only then are they guided to online extremist networks."
It is not hard to imagine a world in which we better equip people at a younger age with the ability to critically assess and not get sicked in by dangerous material.
Much work needs to be done to figure out what such a framework would look like and how this should be delivered, but schools could start by providing intensive critical thinking sessions under a specialised curriculum.
And as William Hague suggested this week, returnees could be used to actively bolster counter narratives, perhaps becoming mentors and visiting the prisons that are becoming hotbeds for radicalisation.
Pulling material offline only for it to reappear moments later is neither a strategy or long-term solution. If anything, it delays the time and resources that could be spent taking real action against the root cause.
That hard-liners, such as those behind the Birmingham Trojan Horse scandal, occupy our schools, prisons, universities and other institutions is an uncomfortable reality to accept.
But the longer we blame Google, Facebook and Twitter for young minds being fertile for taking over, the longer we miss opportunities to create a robust framework for currently absent counter narratives which could save lives.
Popular in the Community