On Saturday the 28th of September the luxurious Fairmont Miramar Hotel and Bungalows in Santa Monica, California hosted a party. The theme was 'The Great Gatsby'. Those attending were suitably dressed of the era. An era before the great depression, ironically in a time of a great recession. Though there will be few signs of that here as Hollywood stars and LA's business elite mingle over champagne cocktails. It would be easy to dismiss the whole affair as just another party for the wealthy who have been unaffected by the global financial crisis, but I'm reminded of that old old adage about not judging a book by its cover. 
As an Author I can tell you it's not true. People do judge books by their covers. In fact there are whole armies of people out the to ensure they do judge a book by its cover and they do so favorably. However, when it comes to judging people - that's a wholly more complicated matter.
Part of my day job is reading people. I've interviewed a vast array of people, mostly sports men and women. My task is always to get some insight into their character, to find out what makes them tick. In as little as 20 minutes it can be a tough task. A quick google search can tell you how many trophies someone has won, but what it can't really do is tell you if that person is happy or not. For that we rely on appearance.
Several years ago I was writing a feature on glamour models from different parts of the world. It was the usual fluff piece for a lifestyle magazine. One of the girls was a pretty blonde from New Zealand. She was polite, gave a good interview, and supplied some nice images.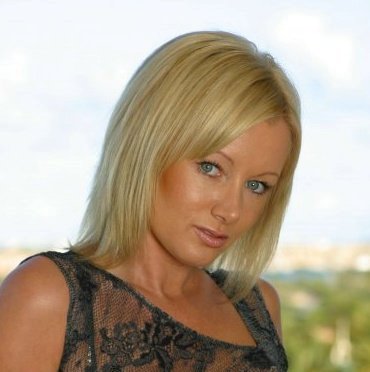 Recently I met Corinna Slamons again. Now living Los Angeles she seems to have it all. An entrepreneur with links to show business, her photo albums heaved under the weight of high-class soirées mingling with rich and famous. The Gatsby party is just the latest.
First impressions then are that Corinna has done well for herself, probably married into money, and is enjoying herself. First impressions can, however, be wrong. The Gatsby party is actually the latest  fundraiser and those celebrity friends are there giving their time and support to the cause. The cause in this case is one which is very close to Corinna's heart. 
FaceForward was established in 2008 by Deborah Alessi and her surgeon husband Dr. David Alessi. Corinna is on the Board. It's a non-profit organization which helps to treat both the emotional and physical scars left by domestic abuse. The list of those helped by FaceForward is long and filled with harrowing stories of facial burns, broken bones, and disfigurement. Whilst the surgeon's work is pro-bono money is still needed to help rebuild lives.
Corinna previous marriage was abusive one. Whilst she didn't bare the obvious bruises of physical violence, she suffered at the hands of a controlling spouse. It wasn't until she was out of the marriage that she realized just how far she'd allowed things to go. "The signs were all there, I just didn't trust my gut instincts," she told me. Corinna entered the relationship already a successful businesswoman with her own property and car - by the end of it she owned nothing. 
It would start under the pretense of a gift, an upgraded car, a better mobile phone. Though what she didn't fully take it was all these things were put in his name and not hers. "He told me it was better to not have it in my name for liability, I'm embarrassed to say I believed him." Slowly but surely she was being stripped of ownership. She unwittingly became a kept women on an allowance. Frustrated she turned back to business and was looking to build her property portfolio. When she asked for a deposit for the purchase of a rental property she was told there was no money available. However, just a week later he had the money to pay for her to get an expensive second breast augmentation. Somethings he had money for. 
Thankfully for Corinna she got out. Though she was left with debts and money owed to her from her ex husband which were calculated at around $700,000. Her ex-husband has since skipped the country. Corinna has been fortunate that she met a good man in Joe, who has helped her to rebuild her life and through her place on the board with FaceForward she is helping others to do the same. 
Domestic abuse touches many lives. If you've suffered at the hands of a partner or know someone who has, or perhaps would like to help, FaceForward is a good to start. Learn more by visiting their website. http://www.faceforwardla.org