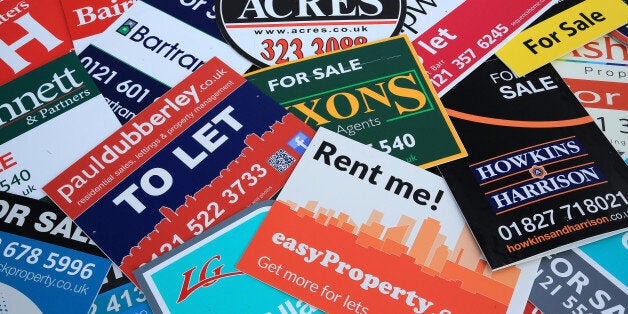 We have a housing crisis. There is no longer any real argument about this. Around 86% of the British public think we have a housing crisis and even our politicians use this language.
We also have a general election and this is manifesto week. Housing is already shaping up to be one of the key issues in the manifestos and in the election campaign. That's great. But the headline issue in the Conservative Party manifesto is a promise to extend the Right to Buy (RTB) to housing association tenants.
This is comprehensively the wrong solution. In fact, as a measure to end the housing crisis, this is just about the worst idea yet. And here's why.
1. We have a housing crisis. To end the crisis we need to build new homes and regenerate those not up to standard. Any money we have should go to that task. The Conservative proposal will mean the transfer of huge sums of money to private individuals who are already some of the best and most cheaply housed people in the country.
2. The proposal apparently involves requiring councils to sell high value homes when they become empty, then give the money to the government so that it can be passed on as discounts of up to £102,000 to individuals. That means we don't just lose one rented home under RTB, but two. Two rented homes lost to social renting forever to allow one lucky household to own a home.
3. This is a very ineffective way to support the aspiration that many have to become home owners. Apparently, the Conservative Party believes it can raise £17.5billion to support this policy. Over the course of one parliament, that is enough money for housing associations to build over a million new homes for shared ownership. That is a million households getting a foot on the housing ladder and a million new homes built. That, to me, is aspiration and ambition.
4. There is a big fairness issue here. We have over nine million households living in private rented accommodation. Many of those people are desperate for a home to buy. They have no chance of becoming social tenants, and therefore no chance of benefitting from this bonanza. For a party that trades on being fair, this looks pretty unfair to me.
5. There are a further three million adults still living with their parents. Nothing for them in this either.
6. There are huge numbers of people in poor quality, insecure homes who are working hard but in low paid jobs. Their aspiration is a decent home to rent. Nothing for them in this announcement.
7. And then there is the small matter of principle. The Conservative Party wants to sell assets that don't belong to them, or to the nation. They belong to housing associations which are legally constituted as 'Community Benefit Organisations'. They exist to provide benefit to the community and they hold their assets in trust for the community. They do this by providing affordable homes for rent. To dispose of these assets to individuals is contrary to their legal objectives. To force housing associations to do so would require new law. That would be a law where the government tells a private social enterprise what it can and can't do with the assets it owns. Try putting Barnardos or Oxfam, or Hotel Chocolat or even Tescos into that sentence to see how ridiculous that is. Is this the party that wants to nationalise housing associations?
Housing associations are a huge force for good. They are the most effective public/private partnerships in the history of the nation. They contribute, on average, £6 of their own funds to every £1 from government. They build homes for rent and sale, both market and social and they invest huge sums in the communities and neighbourhoods where they work. All this is put at risk. This is plain bad policy.
David Orr is the Chief Executive of the National Housing Federation
As part of The Huffington Post UK's Beyond The Ballot series we want to know what issues you think aren't getting enough attention in the election campaign. Tweet using the hashtag #BeyondTheBallot to tell us in 140 characters and we'll feature the best contributions