BOOT CAMP IN YOUR BIRTHDAY SUIT
When it comes to getting fit, would you dare to bare?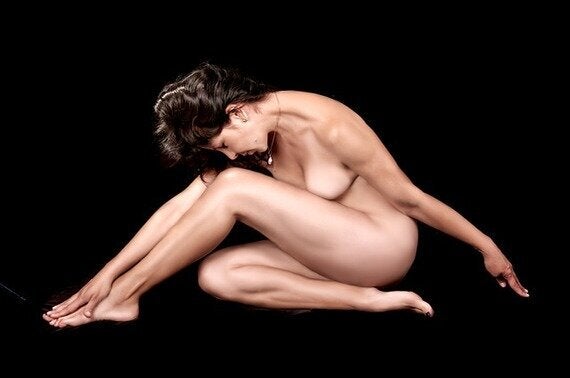 Some years ago I spent a summer, like many UK students, working at a residential camp in the US. I was lucky enough to be sent to one of the more luxurious establishments where the well-heeled deposited their offspring for a couple of months, I suspect primarily so they didn't get in the way during the garden party season. An enduring memory of those halcyon days was the sight of a t-shirt worn by one of my fellow sports coaches......'Stanford University, Co-Ed Naked Lacrosse - Rough, Tough and in the Buff!' I suspected it was an in-joke and I was on the outside but I couldn't help thinking it sounded like a lot of fun.
Maybe, as with many things in life, the cyclical nature of fashion (trust me, never throw clothes away, just put them under the bed and wait) had reawakened us to the spirit of the ancient Olympics when the Greeks competed naked. However, although pole dancing classes can be found on gym timetables the world over, the concept of sweating in just your skin still isn't on the menu.......or is it?
The truth is there's an international underground undressed sport and fitness movement that's gathering pace. You can skinny-dip in Sydney Harbour, cross-fit without clothes in Copenhagen play nude touch (?) rugby in New Zealand, sled like a stripped Santa in Germany and enjoy a nude activity holiday in the US, called a nakation. So what is it within our national psyche that prevents us shedding our outer layers and seeking disrobed détente? Maybe it's our upper lip, too stiff, or just the fear of stiffness itself.
Now, in the spirit of reassurance rather than simply trying to pour cold water here, I'm pretty certain that nude exercise has nothing at all to do with sex but is instead a return to nature, a mission to peel back 21st century materialism and accept your true self. Those already converted talk of an opportunity to remove the shackles that divide us and celebrate what unites us.
As with most things fitness related, it doesn't matter what those brainy bespectacled sports science geeks at Loughborough University tell us, we need a celebrity to convince us of the merits of a particular workout or diet. So try this for size, A-listers Lady Gaga and Matthew McConaughey are reported to be advocates of naked yoga and let's be honest, judging by her music videos and his aftershave ads, neither of them seem shy when it comes to buck-naked promotion, so it's clearly done wonders for both their shape and their self-confidence.
So if you're up for feeling the freedom next time you exercise, where can you go?
Naked Yoga - classes in Islington and Brighton, www.altogetheryoga.com and 4 week courses at www.nakedyogalondon.co.uk and remember, the mats are sticky.
Naked Workout - group classes and gym sessions in Chiswick, www.nkdtraining.co.uk but be warned, if you turn up without footwear the health and safety police will be after you.
Naked Swimming - anyone can feel the flow as there are pools all over the country offering sessions, details at www.henaturist.net/swim-guide.
Naked Running - shedding the weight of your clothes might lead to a new personal best in the 5k in Kent woodland, www.naturistfoundation.org
Naked Cycle - London Naked Bike Ride 2015 will take place on 13th June, starting at different times in 6 locations including Hyde Park, Regents Park and Tower Hill. For details see the WNBR Facebook page. Top tip, invest in a gel seat cover.
Photo credit - www.pixabay.com