I am often asked what are the top places to exercise outdoors in the UK, what exercise are these places great for, and how can you take advantage of it. Through my work with outdoor footwear brand Merrell, and time spent competing and training for ultra-marathons, I've experienced some very special places. I share my favourites from the British isles. While regular exercise is the single best thing you can do for your health - nature's gym is the best gym. The fresh air, the wind on your face and the views definitely trump the treadmill or cross-trainer.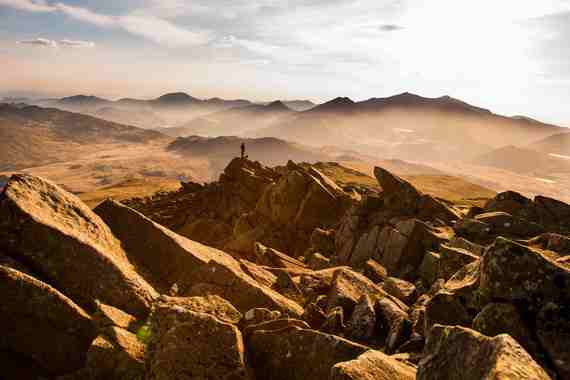 (Credit: Dan Struthers Photography)
The Isle of Skye
In my view, there is no finer place on earth. Wild, atmospheric, gnarly, and ruggedly beautiful. If it wasn't for the midgies, and a bit of rain, Skye would be perfect. The best bit about it is that almost any type of adventure/ exercise are possible on Skye. It boasts the finest mountain ridge in the UK for walking, and some epic trails to run. The Trotternish ridge, and the Skye trail offer multi-day possibilities- just make sure you bring the insect repellent. A great favourite of mine is kayaking in Loch Coruisk - it's near certain you will have seals and perhaps even some dolphins or white tailed eagles for company while the ridge looms above you. The mountain biking has helped the world famous Danny MacAskill hone his skills. You have to check out his traverse of the Skye ridge on YouTube! I'd recommend to go in May or September. You will miss the height of the tourist season, and can enjoy the relative solitude. Don't miss out on visiting Eilean Donan castle on the way.
North Wales - Anglesey and Snowdownia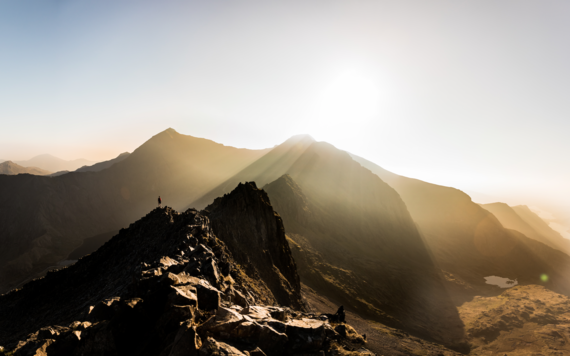 (Credit: Dan Struthers Photography)
The world's best hot chocolate. It went down like a wet penguin. I vividly remember sitting with my hands around the mug, gulping contentedly in a café in Betws-y-Coed. On a cold day, in full winter conditions, I had run over the main tops in Snowdownia with my trusty ice axe and crampons. However coming off the final top I had got careless and not bothered with my compass. An extra hill or two and a couple hours later I laboured into the café and buzzed with the sugar hit and the memories of the day.
Anglesey is no less splendid, with tremendous sea views, great opportunities to get the kayak out, and fabulous little hills with views from almost everywhere. To take best advantage it's worth taking a week, or at least a four day weekend as there is so much to get done. There are plenty of outdoor shops if you forget something.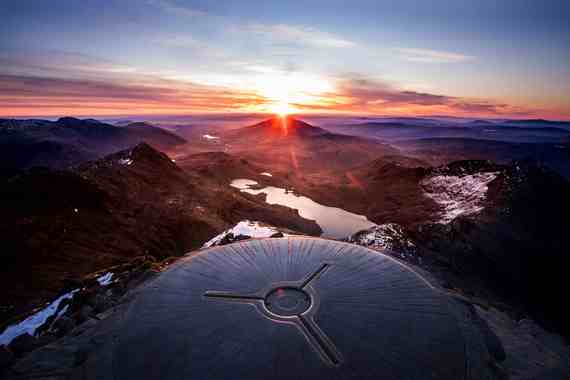 (Credit: Dan Struthers Photography)
The Causeway Coast
Legend has it that the giant's causeway was formed following a battle between some supersized legends of old who threw rocks at each other. It is just jaw-dropping what nature has left, a thought that kept occurring to me when I raced the Causeway Coast, stumbling frequently (but fortunately not over the cliff tops) as I took in the sights. Other than fantastic walking and running, there is no shortage of activities to be had, I tried fishing off the pier at Ballintoy, a walk along the famous rope bridge at Carrick-a-Rede, and a couple of games of golf. Even missing a few putts could not upset me. I'd recommend having your own transport to take best advantage, and to find a nice spot and have your camera ready for sunset.
Edinburgh
OK, I admit it, I'm biased as I come from Edinburgh. But the fact that there is such a fine branch of nature's gym is a big part of the reason I live there. Edinburgh is built on seven hills, meaning that you are never too far from a nice view. There is also the spectacle of Edinburgh Castle, dominating the centre of the city.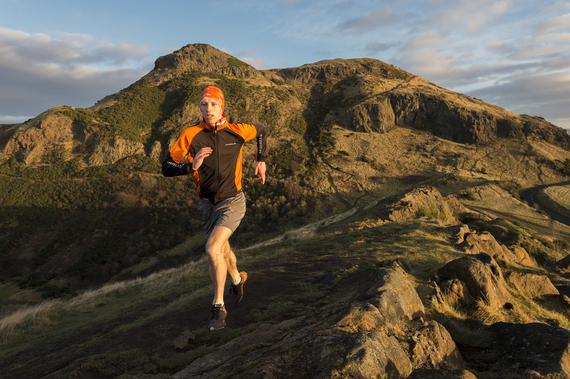 (Credit: Colin Henderson Photography)
One thing that is so evident about Edinburgh compared to many cities is how green it is. Over 50% of Edinburgh is green space- the highest of any city in the UK by a distance. Science supports that green exercise, and spending some time with nature is important for physical and mental health. I find that so much of science nowadays is proving common sense. There is nothing I like better than a walk by the river with my wife and two daughters, chasing the rabbits, squirrels and hiding from various scary (imaginary) creatures
Dr. Andrew Murray is a Merrell ambassador.