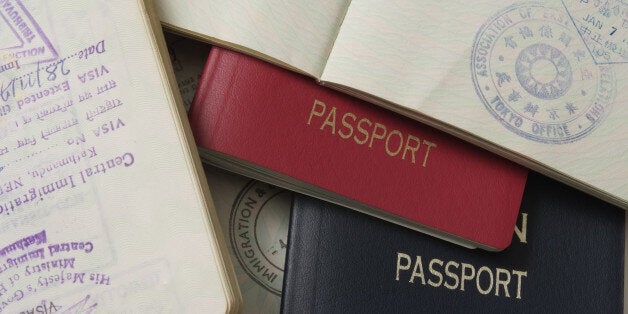 Vulnerable migrants are being used as scapegoats for chronic NHS underfunding.
In February this year Jeremy Hunt announced the introduction of passport checks for all patients accessing NHS services, and up-front charging for people who don't qualify for free care. These changes are already being piloted in over 20 hospitals and will come into full effect on the 23rd October 2017.
Access to healthcare is a human right. This new policy represents a decision by the UK government to undermine that right by systematically neglecting some of the most vulnerable people in our society.
The policy is dangerous and immoral. Migrant patients face barriers to accessing existing NHS care and some vulnerable groups already do not get the care they need. The new plans will exacerbate this. Charging patients will deter many from presenting to the NHS; they may not present at all, but more often, they present later when their condition has progressed.
Consequently, opportunities for preventative and early treatment are missed, so the chance to save lives, and money, is lost. Additionally, when patients with infectious illness present later, this increases risk not just for them, but also for the wider population.
NHS staff should not be policing our borders. We are not trained or qualified to assess someone's eligibility for treatment, and this additional role places an unreasonable burden on an already overstretched workforce. The policy may lead to discrimination and racial profiling, and will have practical implications for the trust underlying the doctor-patient relationship. As healthcare professionals, our first priority should always be the care and safety of our patients. Extending charging for migrants within the NHS and asking NHS staff to enforce these charges fundamentally goes against this priority.
As doctors, we will fight to protect the right to access health care for everyone in our society. Medact and Docs Not Cops have organised hundreds of NHS staff and patients to come together in Manchester, London, and Newcastle to share their experiences of the devastating impact of these changes. In Manchester we will be offering 'free passport checks' on Saturday 30th September, from 11am on Oxford Road outside Manchester Royal infirmary. We hope to demonstrate how the extension of borders into the NHS contradicts ethical practice, deprives vulnerable individuals of essential treatment and is an unacceptable burden on already overstretched NHS staff.
- Come and join us on Saturday 30th September from 11am on Oxford Road outside Manchester Royal Infirmary.
- Be active on social media use #patientsnotpassports
• DocsNotCops @DocsNotCops facebook.com/DocsNotCops
Blog written by Dr Louise Tomkow, on behalf of Medact Manchester.