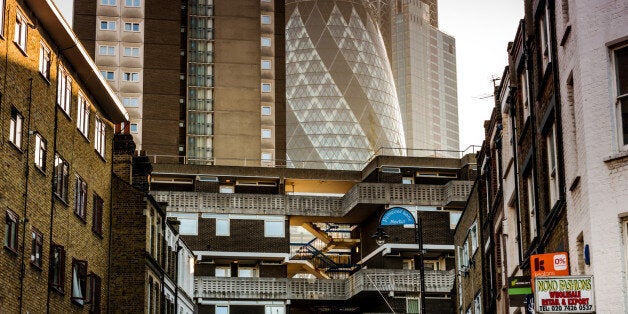 This blog is part of a series from the Women's Budget Group, examining what each party's manifestos mean for women on a range of issues, from Brexit to tax to domestic violence
We all need a safety net. Our social security system helps protect us in case of unemployment, illness or disability, helps support us in old age and helps with the additional costs of disability or bringing up children. Since 2010 there have been a series of cuts and changes to benefits and tax credits, that have hit women hardest. The Women's Budget Group has estimated that by 2020 women will have paid three quarters (75%) of the cost of changes to social security and tax since 2010. So what are the party manifestos saying about social security this time around, and what will that mean for women?
It is notable that the focus of the manifesto commitments on social security has been on those issues which have generated high profile public campaigns. Labour, the Liberal Democrats, the Green Party, the Women's Equality Party and UKIP all commit to removing the unpopular 'bedroom tax'. Labour, Liberal Democrats and the Green Party would also all reverse the decision to cut housing benefit for those under 21. But there is less attention paid to overall cuts to housing benefit, including capping Local Housing Allowance, (the amount that can be claimed in housing benefit) to the lowest third of rents in an area. This has disproportionately affected women, as the Government's own equality impact assessment predicted. Only the Liberal Democrats have committed to raising Local Housing Allowance to the level of average rents in the area.
Labour, the Liberal Democrats, Green Party and Women's Equality Party also all criticise the two-child cap, which will limit the child element of benefit and tax credits to two children for any children born after April this year. This has been widely condemned by campaigners, particularly because of the 'rape clause', which exempts third and subsequent children who have been conceived as a result of rape from the cap, but requires women to provide evidence that they have reported being raped, despite the fact that only a small minority of women who are raped report it.
The two-child cap is just one of a series of problems for women with Universal Credit. The system of monthly payments makes it harder for families to budget and insistence that it is paid to a single bank account increases women's vulnerability to financial abuse. (The Scottish Government has already committed to splitting Universal Credit payments). In addition, Universal Credit creates disincentives for second earners to work, or increase their earnings, particularly since the Government cut work allowances (the amount that can be earned before Universal Credit is reduced). The Labour manifesto commits to a serious review of the Universal Credit system, including the two-child cap and work allowances. The Liberal Democrats will reverse cuts to work allowances. WEP says nothing about work allowances but does suggest they will look at the system as a whole by ensuring "that the social security system works towards creating gender equality rather than increasing inequalities". The Green Party also says nothing about work allowances but will "Redress benefits injustice with a social security system that gives everyone confidence they will get support when they need it" and "take steps towards the introduction of a universal basic income".
The focus on high profile issues means that other areas of social security, which are equally important to women, receive less attention in the manifestos. A significant part of the cost to women of social security changes over the past few years has been the freeze in the level of benefits and tax credits. This reduces the value of benefits and tax credits as prices rise and is leaving families struggling. If, as has been predicted, there is a further increase in the cost of basic goods once the UK leaves the EU, already struggling families will find life even harder.
Disappointingly, most of the parties are silent on this freeze. Only the Liberal Democrats and Women's Equality Party manifestos contain a commitment to reverse it. Similarly, the manifestos are silent on the overall household benefit cap, which particularly hits Black and Minority Ethnic (BME) households, which are larger on average.
Disabled women (and men) have been hit hard by changes to disability benefits including Employment Support Allowance, ESA, (for disabled people not in work) and Personal Independence Payment, PIP, (to meet the additional costs faced by disabled people and available to those in and out of work). Labour and the Liberal Democrats both propose changes in this area including reforms to the assessment process and increases to ESA.
Unlike the other parties the Conservative manifesto contains no proposals for changes to working age benefits or tax credits. Universal credit will continue to be rolled out on current plans. There are no plans to reverse any of the changes to benefits that have had, or will have, a particular impact on women.
The commitments from most parties to remove the two-child cap and the bedroom tax are evidence of the positive impact that public campaigns can have on party policy. However, cuts to social security are having a devastating impact on the lives of women across the UK, as is the faulty design of Universal Credit. The Women's Budget Group believes that all policies should be subject to a full equality impact assessment, which would expose the need for serious reform in other, less high profile areas.