Stoll is one of the UK's oldest Veterans' charities, providing supported housing for vulnerable and disabled Veterans. Stoll provides homes to ex-Service men and women, working in partnership with 18 other organisations to prevent homelessness.
While Christmas can be a happy time for some Veterans, for others it can bring back painful memories. Stoll's Support Services Manager, Bernice Walters, said: "Residents think about the family members they have lost, marriages that have broken down, children that they don't see; Christmas can be very lonely. That's why our Christmas programme is so important - carol concerts, dinners and dances - it's something to look forward to for residents who have bad memories at this time of year and a chance to be with people who understand."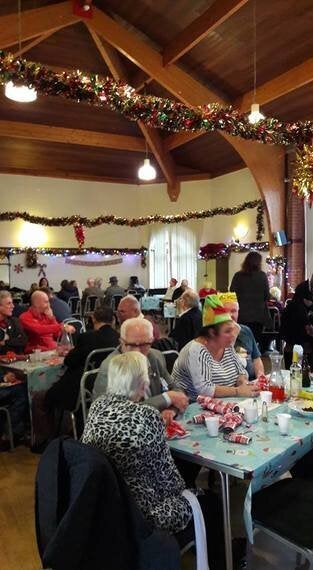 Former soldier, Ian Camps, served in the army in Northern Ireland and Cyprus. When he left military life, he felt completely lost and struggled to cope with post-traumatic stress disorder: "The memories and flashbacks kept coming. My behaviour became erratic. Keeping work going was a struggle. I fell out with my wife. Then everything collapsed and I was homeless, camping down in the bin area of a block of flats.
"Five years ago, Stoll provided me with a flat in west London and made sure I had the support I needed to get back on my feet. I now have a place I can call home. I look at myself now, serving customers at the Veterans' Kitchen, running a social enterprise - and I have to pinch myself."
He reflects on his feelings about Christmas: "I won't be celebrating Christmas particularly but it is a busy time for me. I'll be catering for the football crowds going to the Chelsea game on Boxing Day. I run the Veterans' Kitchen which is right next to Stamford Bridge (Chelsea's ground) so we will be serving the fans and helping them celebrate the festive season. The Veterans' Kitchen is my life now - I need stability and the work helps my healing process."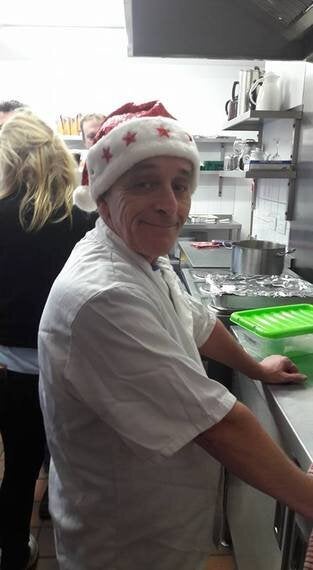 Ian's not the only foodie. Veteran Simon, who was housed with Stoll in October, is volunteering to cook on Christmas Day for other Veterans: "I love cooking, it's a passion. I was on the streets myself for three years and I know what it can be like at Christmas, so it will great to give something back."
Not everyone can come together for Christmas. Many Veterans will be connecting with friends and family online. Stoll runs Skype and IT courses to help Veterans learn new skills and to help people stay in touch with others. Combatting loneliness and isolation are really important - especially at Christmas time. Stoll's housing model provides communities for Veterans so that people can establish friendships and get the support they often need from people who understand what it is like to Serve in the armed forces.
Stoll Veterans are some of the lucky ones. They can move forward with their lives, get back into work and reconnect with family and friends. There are many more Veterans in need of an affordable home and the right support. And we'll be thinking about them this Christmas time.
Related