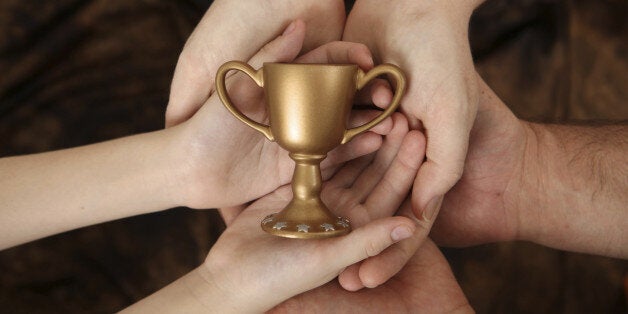 Father's Day falls on 21 June this year and the next Mother's Day is on 6 March, but do we really need set days to remind us to be appreciative of our parents?
I can't speak for us all, but shamefully I do need these annual reminders.
As much as I am grateful for the myriad of things my parents do for me, I am guilty of often assuming this fact goes without saying - and I'm not the only one.
A quick straw poll of the HuffPost UK Lifestyle team revealed we unanimously felt we didn't express our gratitude to our mums and dads nearly as much as we would like to.
The role of the parent is often overlooked and undervalued.
Earlier this year flower delivery service Interflora created a Mum Salary Calculator (which works equally well for dads too), an online tool into which you input the hours per week you spend acting as a teacher, chauffeur, psychologist, housekeeper, chef and personal assistant to your children to see how much you would be earning if you were paid for those positions.
They also posted a spoof job advert looking for someone to fill the position of "The hardest job in the world" working 119 hours a week for a salary of £172k (now wouldn't that be nice - the salary, not the hours)!
Sadly no one is going to be coughing up this "parental salary" any time soon, but whether or not you think it is helpful to put a monetary value on the "job" of being a parent, a little more acknowledgment of the work they do day-in-day-out wouldn't go amiss.
Which is why throughout June HuffPost UK Lifestyle will be running a month-long campaign called Celebrating Parents to highlight the great things parents do every day, as well as the times they've gone above and beyond the call of duty.
If you would like to contribute, either with a special message of thanks to your mum and/or dad, or if you know of a parent (your own or someone else's) with an inspiring story to share, then please email us here with "Celebrating Parents" in your email's subject line.