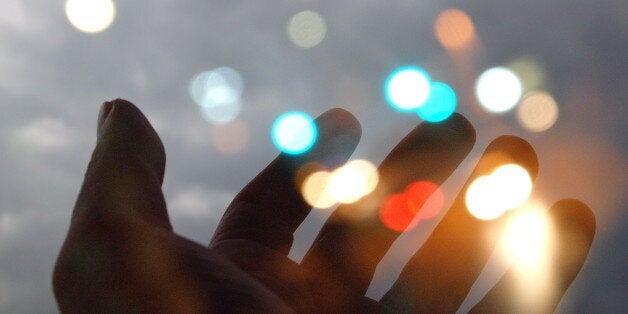 Today is the International Day for the Elimination of Violence against Women, and the start of what is globally known as the 16 Days of Activism against Gender-Based Violence.
This year it has been easy to feel hopeless. Only a couple of weeks ago Donald Trump - a man who has shown himself to be blatantly racist, misogynistic and bigoted - was elected to be the next President of the United States. Whatever your politics, this raises genuine concerns for women's rights. I fear that having a leader of one of the most powerful countries in the world who encourages such hate and hostility towards so many people will embolden those who harbour similar beliefs to act on that hate. It raises questions about what this will mean for the make-up of the US Supreme Court and women's right to have control over their own bodies; what it will mean for international aid and funding of work on women's rights in developing countries; and what it will mean for the rights of women of colour in particular.
But we cannot afford to lose hope. Instead, as a global community, this must motivate us more than ever to stand up and speak out for the rights of all people.
Writer Junot Diaz responded to the election of Trump in a beautiful piece in The New Yorker drawing upon philosopher Johathon Lear's concept of radical hope. According to Lear, "what makes this hope radical, is that it is directed toward a future goodness that transcends the current ability to understand what it is." This, I believe, applies to our efforts to bring an end to the deeply rooted epidemic of violence against women. Our work requires imagination; an ability to see a different future and to walk towards that future with love and courage.
But, let me be clear. My hope is not blind.
Trump's win, in part, reflects a serious backlash against women's rights and equality. We see this backlash online with violent and hateful trolls, we see it in the political sphere with an over-simplification of the issue of violence against women - blaming alcohol or stigmatising marginalised groups - and we see it in the mainstream media with its ongoing culture of victim-blaming.
But backlash comes in response to progress. And indeed, there has been major progress in the last decade.
I have hope because the Sustainable Development Goals, which set the international development agenda for the next 15 years, now have a specific target on the elimination of all forms of violence against women and girls. All Member States of the United Nations are required to report on their progress towards achieving this goal. And as they say, what gets measured gets done. Of course, we will have to wait to see how the rhetoric turns into reality, but this is an important first step.
I have hope because of the inspiring work taking place all over the world to advance gender equality and prevent violence and discrimination. You can see such examples in a campaign being launched by my organisation, the Equality Institute, which celebrates everyday people who, in their own profession or community, are doing what they can to make a difference. We hope that The Equality Conversation will inspire you to take positive action in your own life.
I have hope because I see everyday sexism being called out in ways that it wasn't five years ago. Be that during the recent Olympics with debates about sexism in sport, or the push back against attempts by various groups to police women's dress, or the rightful outrage against examples of rape culture like the sentencing of Brock Turner.
Of course we have a long way to go. We need long-term, comprehensive action and sustainable investment to address the political, social, and economic structures that subordinate women and drive violence. There is no simple solution.
But I have radical hope. I believe in the profound strength and wisdom of the women and girls, men and boys around the world who are leading this charge. They work tirelessly to challenge the harmful norms and beliefs that drive violence; to respond with compassion and care to survivors; and hold perpetrators to account. Over the next 16 days you will see these people come together across the world - from the smallest villages to the largest international organisations - to further galvanise action to bring an end to violence against women and girls.
And it will be inspiring.
Related