A 7% rise in animal experiments makes a "mockery" of the government's pledge to replace, reduce and refine the use of animals in scientific research, campaigners have said.
The Home Office released statistics revealing more than 4.07 million animals were used for the first time during 2015. In 2014, 3.8 million animals were used.
The number of completed animal experiments rose from 3.87 million in 2014 to 4.14 million the following year.
Animal welfare campaigners fear Brexit could lead to even higher spikes in the numbers of animals used, as it could mean ditching the European Directive that governs the use of animals in experiments in the EU.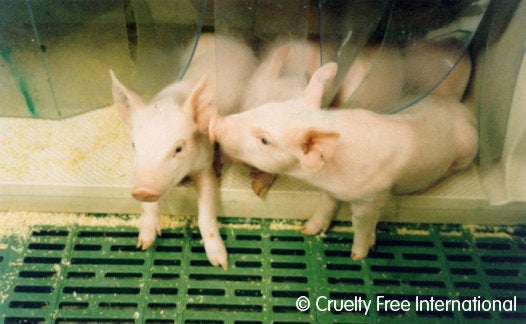 Experiments conducted on primates were up 12% in 2015 and pigs were used in 50% more procedures compared to the previous year.
Nearly half of completed experiments related to the breeding of genetically altered animals.
This is the second year that the levels of suffering have been released, with the five levels of severity ranging from sub-threshold to severe.
Scientists who conducted the experiments determine the level of suffering.
Animal welfare and anti-vivisection groups lambasted the rise in completed experiments and called for a faster pace in reducing the number of animals used in laboratories.
But advocates of animal testing say that such experiments are necessary to improve the lives of humans.
The Home Office said that the experiments were carried out "humanely and only when necessary".
The statistics show that in the UK during 2015:
4.14 million scientific procedures on animals were completed.

4.07 million animals were used for the first time during 2015.

3.04 million procedures were completed using mice, 268,522 procedures using rats, 14,155 using rabbits, 4,555 using dogs, 561,424 using fish and 3,612 using monkeys.

More than 2 million animals - mainly mice and zebrafish - were used to create and breed genetically altered animals.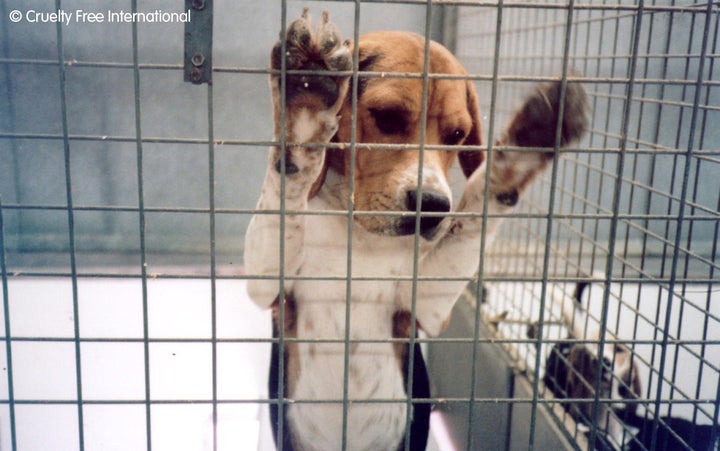 The RSPCA said animals "deserve better", adding: "Much more could be done in practice to challenge animal use, reduce suffering and improve welfare."
The organisation criticised the "slow" pace of some researchers to replace animals in experiments.
Dr Penny Hawkins, the RSPCA's head of the research animals team, said: "A major concern is the increasing body of evidence showing that many animal experiments are poorly designed, carried out and reported.
"This poor quality research is being passed by the institutions where it takes place, the regulator, the funding bodies, and the scientific journals that publish the results.
"This is nothing less than a tragic waste of animals' lives, which can cause significant suffering that could be entirely avoided."
Michelle Thew, chief executive of Cruelty Free International, said: "The UK should be leading the way in reducing animal testing, yet we remain one of the world's largest users of animals in experiments.
"This lack of progress is completely unacceptable, and with recent changes in Government, it is disappointing that there is as yet no minister responsible for animal experiments.
"We strongly urge the Government not to forget animals in laboratories, and to use Brexit as an opportunity to make a real impact in reducing the numbers of animals used in tests."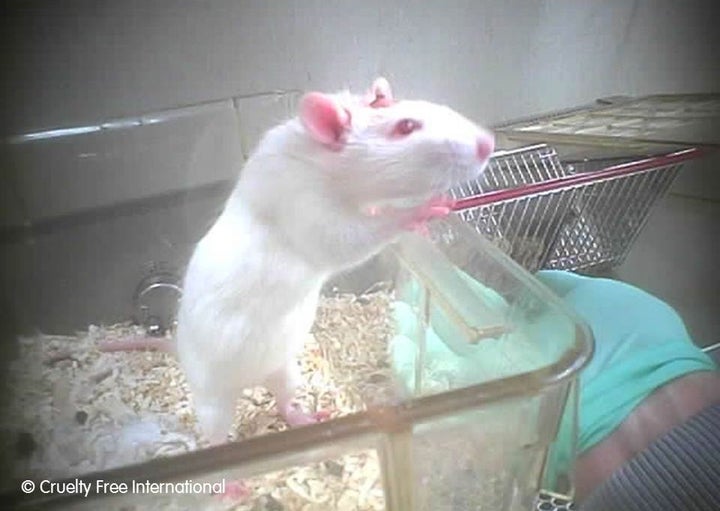 The Home Office statistics showed that of the 4.14 million experiments completed during 2015, 2.06 million (50%) related to the breeding of genetically altered animals who were not used in further experiments and the remaining 2.08 million (50%) were used in experiments.
Genetically modified animals are those whose DNA was deliberately altered.
The number of genetically modified animals continues to rise year-on-year and is one of the reasons for the spike in vivisection statistics.
Mice were the main species used in experimental procedures completed in 2015, which totalled 2.08 million.
There was a 12% increase in the use of primates in experimental procedures and a 50% rise in the number of pigs.
Breakdown of the 2.08 million experimental procedures completed in 2015 by species:
Mice - 1.26 million (61%)

Fish - 294,000 (14%)

Rats - 258,000 (12%)

Birds - 141,000 (7%)

Other species -107,000 (5%)
A total of 17,000 experimental procedures were carried out on specially protected species, which include horses, dogs, cats, and primates.
Claire Palmer, Animal Justice Project spokesperson, said a lot of animal testing was "shrouded in secrecy".
She said: "These annual statistics therefore provide an important snapshot into an otherwise extremely secretive industry.
"The shameful figures from 2015 reveal that not only a staggering number of animals - from monkeys to mice - still being bred, used and killed in UK laboratories, but that this number is rising.
"There is also an unacceptable number of experiments taking place that cause animals severe suffering within areas such as toxicology and fundamental research which are also particularly futile."
She added: "The figures, along with the recent decision by the High Court to grant permission for a beagle breeding farm in Yorkshire, reveals false promises and a government that has no real commitment to ending animal research."
A Home Office spokesperson said: "The UK has one of the most comprehensive animal welfare systems in the world and we are completely committed to the properly regulated use of animals in scientific research, which plays a vital role in improving the lives of people and animals.
"Animal testing is carried out humanely and only when necessary, with any research undertaken on live animals being strictly licensed by the Home Office and under controls which keep suffering to a minimum."
Tom Holder, a spokesman for Understanding Animal Research, said that animal experiments help to contribute "to the development of human and veterinary medicines".
He added: "In 2015, animal research in primates allowed scientists to develop the VSV-EBOV ebola vaccine which has provided complete protection to humans in clinical trials. This vaccine has already been given over 800 individuals in Guinea.
"These studies, and others like it, offer hope to the millions of people suffering from life threatening diseases around the world.
"When all procedures are included, we see the proportion of moderate and severe procedures fall to 18% in 2015. This is a welcome step and reflects a commitment to the 3Rs of Replacement, Refinement and Reduction of animals in research".
Related