Fallon Sherrock is taking the darts world by storm – but her performance at the PDC World Darts Championship is just one reason to admire her.
Sherrock, 25, from Milton Keynes, made history when she became the first woman to beat a man at the tournament when she claimed victory against Ted Evetts. She's since gone on to beat Mensur Suljovic, securing her the nickname 'Queen of the Palace'.
But there's more to Sherrock than throwing talent. As she prepares for Friday afternoon's third round at Alexandra Palace, here are six other reasons she unquestionably kicks ass.
1. She uses her platform to promote women in sport
Just moments after her historic win, Sherrock took the opportunity to spread an empowering message about women in sport. "I'm speechless, I don't know what to say," Sherrock told Sky Sports Darts, after her victory.
"I feel really happy because I have proven something for women's darts, that women can play the men and beat them, so fingers crossed this is a move in the right direction."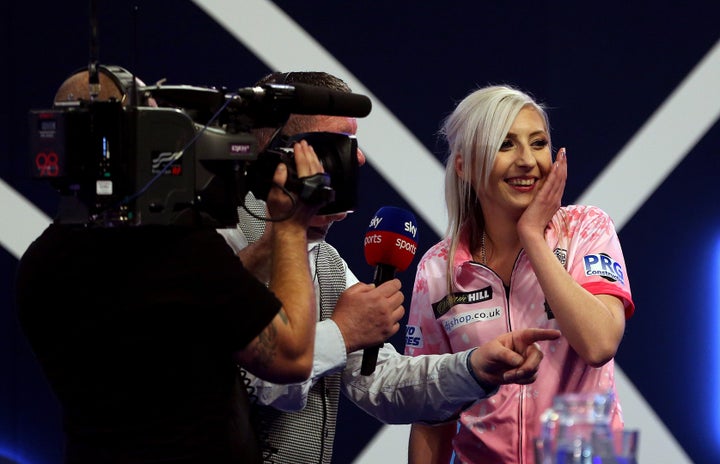 2. She's a mum, on top of everything else
Sherrock has a five-year-old son, Rory, who has autism. She told Good Morning Britain caring for Rory while progressing in her sport can be "hard", but she knows she has the support of her son.
"He loves the fact that I play darts," she said the morning after her win.
"I think he's going to be really proud of me, he watched it last night and he's so happy. The board that I played on last night, I'm going to donate it and do a charity auction for the National Autistic Society."
3. She's overcome health problems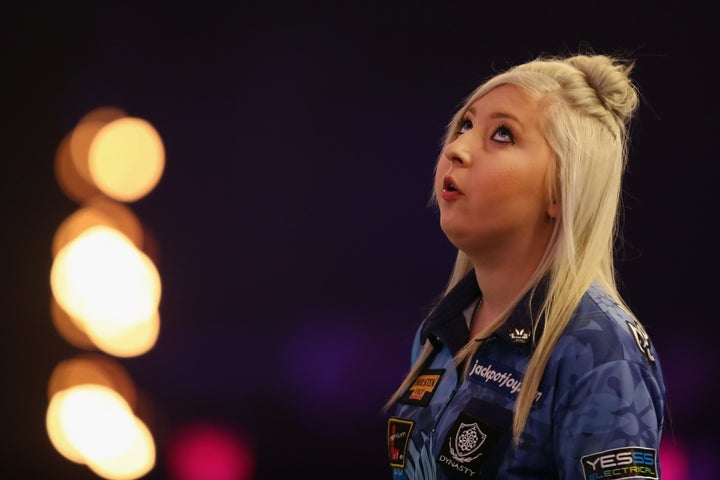 Shortly after giving birth to Rory, Sherrock developed kidney disease. The medication she was prescribed had a number of side effects, including causing her face to swell. But, determined to compete, she still stepped up to the board in front of the cameras.
Sherrock still has some health problems, but is able to manage her symptoms by drinking lots of water throughout every tournament to "flush" her kidneys out.
4. She has zero time for trolls
When Sherrock played in the televised BDO World Championships in January, she says she received "a lot of criticism for how [she] looked" online, but she refused to let it impact her game.
"If I saw negative comments I tried to look past them," she told The Sun. "I'm not going to dwell on what someone has said if it doesn't affect my life. I think that attitude helps to strengthen my character."
5. She has a sense of humour
Follow Sherrock on social media and you'll soon realise she's just like the rest of us, shamelessly obsessed with weird filters and posting daft photos.
6. She destroyed Piers Morgan
Sherrock has beaten two men in the past 24 hours, the second being GMB host Piers Morgan. If that doesn't make her a hero, we're not sure what does.