Fliss Gibbons never dreamed her passion could become her career. But on Sunday the Brighton & Hove Albion star will play her first ever match as a professional footballer in the FA Women's Super League.
This season, for the first time ever, all of the players in the top tier of women's football in England will be paid full-time, making it the only fully professional women's league in Europe, with around 200 paid players.
"A lot of people have asked me 'is this a dream come true?'," Gibbons reflects. "But I can't even describe it as that – because for me, there was never an option for me to be professional."
In fact last season, Gibbons was juggling a full time job as a PE teacher with her commitments for Brighton. "It's very surreal," she says of being able to now play football full-time. "I feel very grateful that I'm in the position that I'm in."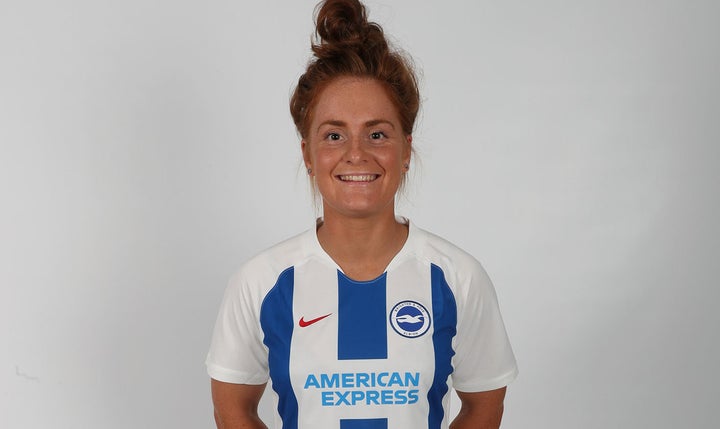 The move is part of a huge shake-up; the Football Association has brought in new licensing criteria, meaning each of teams has had to reapply for its place. Now, each of the 11 WSL Tier 1 teams will need to pay all their players full-time, ensure a minimum of 16 "contact hours" per week for players, and also an academy to nurture the next generation of players.
Gibbons was offered a full-time contract after Brighton's final match of the last season, but Ella Rutherford only found out she'd be signing with Bristol City three weeks ago. She was at her family home in South London when she got the call.
"It was quite a nice call to wake up to," she jokes. "My mum and all my family were downstairs and they were really chuffed. I think it was a bit of a shock, too. I signed on Thursday and by Saturday I was in Bristol. It was short notice but exciting for us all. Making football my job is probably the best thing I ever did."
Everton's Faye Bryson got the life-changing call while on holiday with friend and Everton captain Danielle Turner. "I've been at the club for 10 years so the feeling of finally getting a professional contract means the world to me. It was really a dream come true," she says. "I've been through everything with Dan so she knew how much I wanted the contract. It was just an amazing feeling."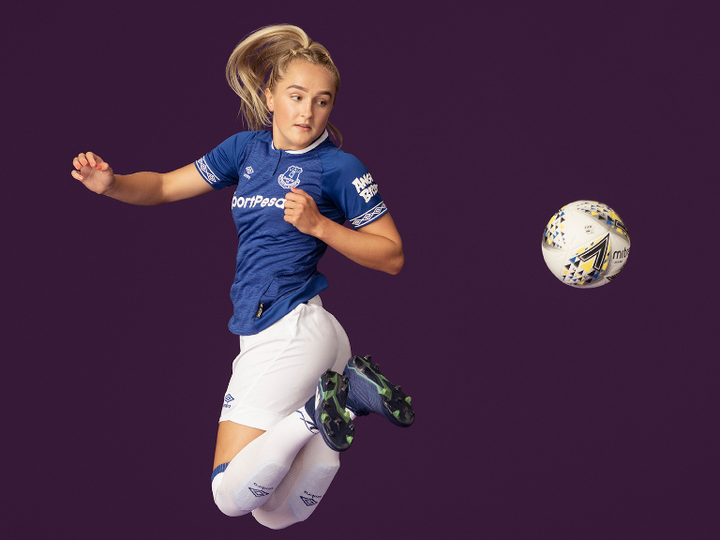 Some clubs already payed their footballers full-time: figures from 2017′s Sporting Intelligence report suggested the average salary for a pro player in the FA Women's Super League last year was £26,752. But many players were only classed as "semi-professional", without full-time pay. Parity in football is still a long way off, with male Premier League players earning an estimated £2.64m per year, but the WSL changes have enabled players to fully commit to training for the first time.
"Making football my job is probably the best thing I ever did.""
Rutherford was balancing a college course alongside two jobs last year – as an accountant and coach – and says it was "a relief" to hand her notices in and concentrate her energy on the game.
"I feel like already, even training these last couple of weeks, that I've come on so much," she says. "You're playing every day, you've got the facilities to recover properly and get stronger, you've got the support every day when you need it. I think I'm going to keep getting stronger as a player."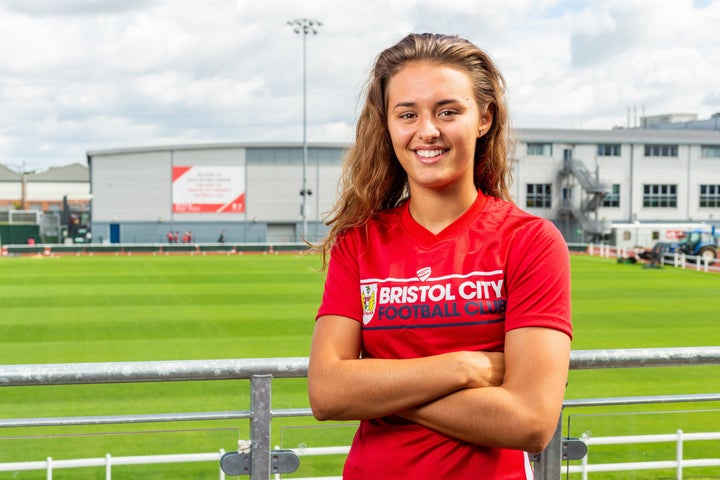 Bryson also feels her new timetable has helped her hone her skills in pre-season. Last year she was at university full-time and running a coaching business, but now she's graduated and stepped back from the business. "I've got improved focus on football, it's so much better," she says.
For Gibbons, handing in her notice as a full-time PE specialist in a special needs school was "bitter-sweet" because she loved the staff and students she worked with. "But they were all very supportive and really excited for me," she says. "Like they said, and like I knew, it was an opportunity that I couldn't turn down."
The FA's restructuring of women's football hasn't been without its critics, with some raising concerns that poorer clubs – such as Sunderland, which has long championed women's football and produced multiple England stars – have been cast out of the top league in favour of weaker, but wealthier teams.
Gibbons thinks "teething problems" in the new system are inevitable, but is optimistic about the future of women's football.
"It's going to mean it's more competitive, the players are going to be better and it's going to be good for the national team," she adds. "It's going to be something for young girls to aspire to as well, so I think it's only a positive. It's all going in the right direction."
Seeing so many players receive professional contracts this season has also been inspiring for young players like Lily Woodham, who is currently in Reading's youth team and is confident about her chances of getting a pro contract in the future.
"I think it just shows young girls playing that there are opportunities in the game for women now," she says. "It shows if you are willing to put the work in you can get a benefit out of it."
All four players agree more needs to be done to put women's football on an equal footing to the men's game. Gibbons would like to see more clubs becoming fully professional, closing the gap between the top clubs and up and coming teams. "Making it more of a level playing field will make the game more competitive and exciting to watch," she says.
Meanwhile Rutherford, Bryson and Woodham would all like women's football to receive more media and TV coverage in order to build up the growing fanbase and attract sponsorship. You can support women's football by tuning in or buying tickets for the WSL matches. Judging from Bryson's excitement, it's not something to miss. "I'm buzzing for it," she says. "I actually can't wait."
The FA Women's Super League begins on Sunday 9 September. All of the opening weekend fixtures can be found at www.thefa.com/wsl and games will be broadcast throughout the season on BT Sport, BBC and The FA WSL Facebook page. Tickets to all league games throughout the season are available at www.ticketstores.co.uk/fawsl.