One in 10 young women are experiencing period poverty in the UK and having to resort to using rags, newspapers, old socks or doubled-up pants because they can't afford sanitary products. As a result they are missing school days and it's impacting their self-esteem.
Emma Koubayssi is committed to raising awareness of the issue and has gone to drastic measures to capture the nation's attention: launching 'The Bloody Big Brunch', where punters buy Bloody Marys by donating sanitary products to period poverty charities.
So far the event has taken on Glasgow and London – a total of 300 guests attended the two events. Emma, who co-founded the event, hopes to hold two more in Manchester and Edinburgh later this year. With period poverty affecting thousands of women across the world, here's what she wants you to know about the issue.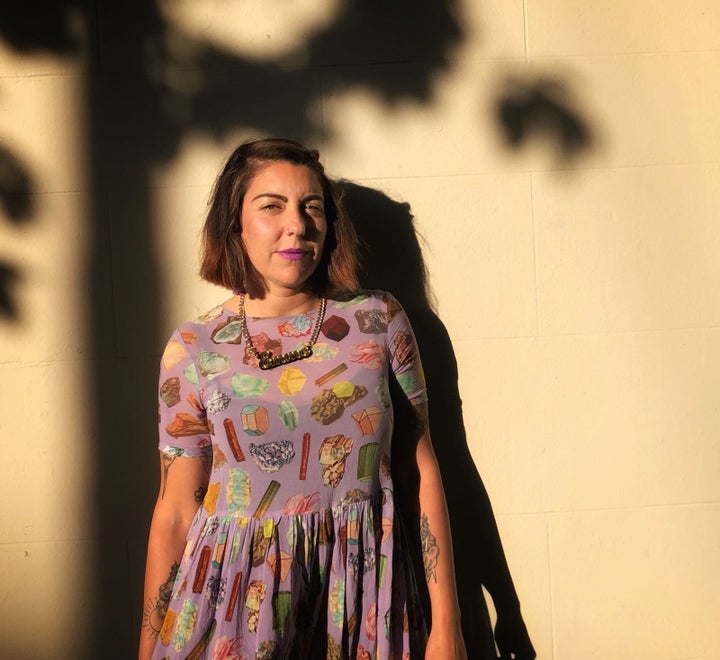 Tackling period poverty is a collective effort. "What we're trying to do is support all the groups, organisations and campaigners, and bring everybody together," says Emma, who works as head of talent and culture at Wire. They are working with people like the Red Box Project, which campaigns for free sanitary products in schools; Bloody Good Period, which provides menstrual products to people who can't afford them; Amika George, a prominent period poverty campaigner; the Cup Effect, which makes menstrual cups more widely available around the world; Freedom For Girls, a sanitary towel project in Africa; and Proud Pad, which creates sustainable and washable pads.
Period poverty has short-term and long-term consequences. Almost 138,000 girls in the UK missed school in the last year because they couldn't afford sanitary products. There's no denying period poverty is having a huge impact on people's lives - and it's not just the short-term impact of girls missing school, which in turn influences their schoolwork and grades, that's the problem. In the long-term, the stigma surrounding periods and not being able to afford sanitary products can negatively impact self-esteem, says Emma. "There's also a risk to health," she adds, with issues like toxic shock syndrome and health risks associated with not washing blood-soaked pads or underwear regularly.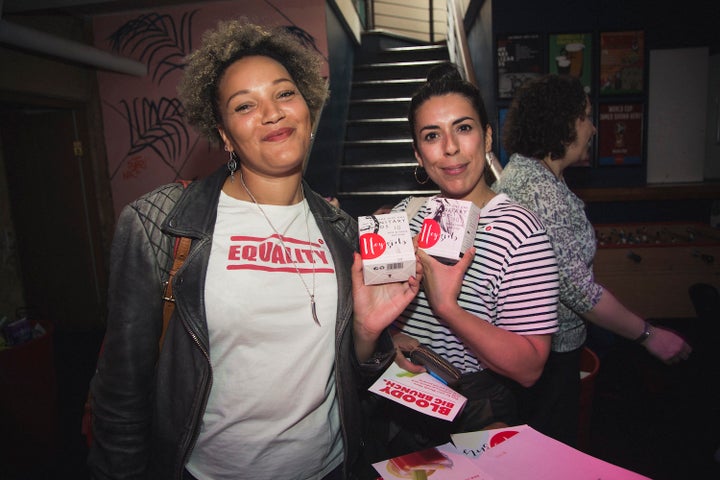 Talking about periods is crucial. Tackling the issue of period poverty can seem fairly overwhelming but talking is a good starting point, says Emma. Whether that's with your mum, brother, friends or colleagues. Emma says the gender split in her office is about two-thirds women to men and that there was a certain level of embarrassment when they first started campaigning. Now, her male co-workers are regularly join in to discussions in the office and no-one bats and eyelid.
You can make a difference in many ways. It doesn't matter if you can't attend a Bloody Big Brunch in a local city because there are multiple ways to campaign for change. Emma recommends signing petitions, donating time or volunteering with period poverty charities, buying products from Hey Girls (which are then donated to girls who need them), or just generally talking about periods more openly. "We're working towards a national date where anyone can host their own brunch at home," Emma adds - think of it like Macmillan's coffee mornings, but in aid of period poverty.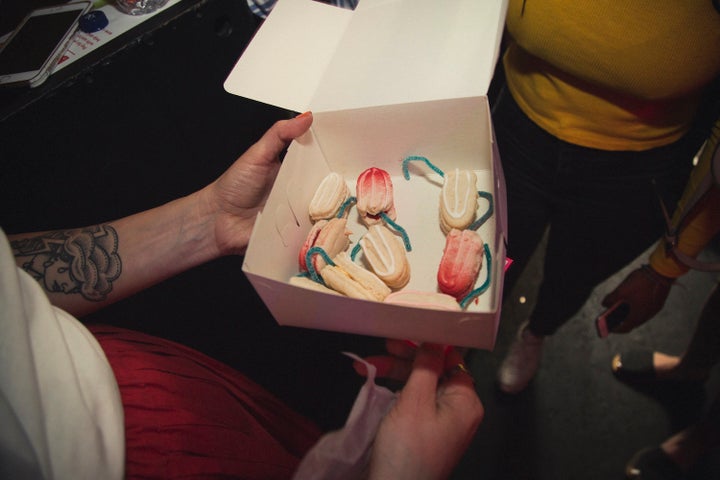 It is not a new issue. While period poverty only seems to have made headlines in recent times, Emma acknowledges that the issue has been around for a long time. "It's not a new crusade," she adds, before pointing out that media appetite for the topic has increased, which is helping to drive greater change.
The UK Government now needs to step up. Emma says Theresa May's government "needs to do more" to tackle period poverty. It's thought 80,000 young women and girls in London alone are potentially affected by the problem, which led the Mayor Sadiq Khan to also put pressure on the Government to "take urgent action". Emma says it will be interesting to see how they respond, adding: "It would be good for them to lead the way on this."