Four in ten Brits have admitted snooping on their partner's mobile phone to check they aren't cheating on them.
More than a third of people have also spied on their partner's social media accounts or other devices to check for any signs of bad behaviour.
Lots of those who found themselves prying ended up finding something they didn't like – 50% were lead to believe their partner had cheated and 45% decided to end their relationship as a result.
And many weren't just guilty of invading their partner's privacy but also using underhand tactics to get the information – 20% of men had waited till their partner was asleep to use her fingerprint to unlock their smartphone.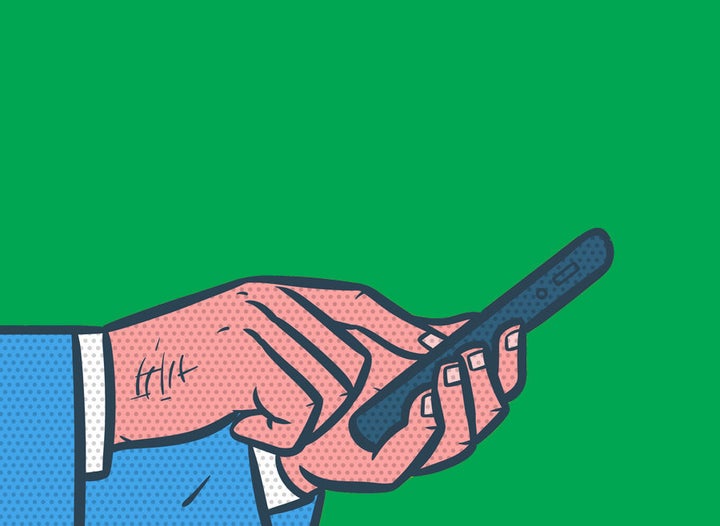 "Technology means there are far more ways to snoop now than there were before," said Dr Martin Graff, a reader of psychology at the University of South Wales and expert in cyber psychology.
"Social media has also created a world where people might be encouraged to search out information on their romantic partners having maybe seen them in some ambiguous situation – tagged in a post, for example – with someone else, motivating them to search for more information."
These findings come as lawyers Hodge Jones & Allen report an increase in people citing information uncovered on devices being used as examples of unreasonable behaviour and adultery for divorce.
Although people can't agree on what actually constitutes cheating: 90% said they think kisses on a text message is a betrayal while 6% said liking someone else's post on social media is a sign of unfaithfulness.
So if we can't agree what constitutes crossing the line, is checking someone's phone ever going to end well? Annabelle Knight, sex and relationship expert, says: "Checking your partner's phone is never a good idea."
Checking a phone infers a lack of trust on your part and a lack of respect for their privacy, she adds: "It demonstrates a lack of emotional maturity in that instance."
But can it lead to finding things you need to know about? Knight says: "If you find nothing then you've violated their trust for nothing and if you find something then you have to deal with that, it's a lose-lose situation."
"It's understandably tempting, but this doesn't make it ok...""
And Denise Knowles, a counsellor at relationship support charity, Relate agrees: "It's understandably tempting, but this doesn't make it ok. Take a breath – imagine you uncover something concerning and ask: 'is this really how I want to find out?'. Think about what's best for the relationship in the longer-term: once your partner knows you've been snooping it will only erode trust further.
So what should you do if you're feeling like you want to snoop? Knight says: "If you distrust your partner enough to snoop then talk to them about your insecurities surrounding trust, most partners will be understanding of this and who knows, your relationship may be all the better for it. Trust is one of the main building blocks for a happy and healthy relationship and you should do all you can to ensure that block is never damaged."
And Knowles says: "If you suspect your partner is going behind your back, talk to them about it. If they continue to deny it and you don't believe them, consider relationship counselling which helps to improve communication and re-build trust. Ultimately, checking someone's messages without their consent is a breach of trust and could be a sign of controlling behaviour."