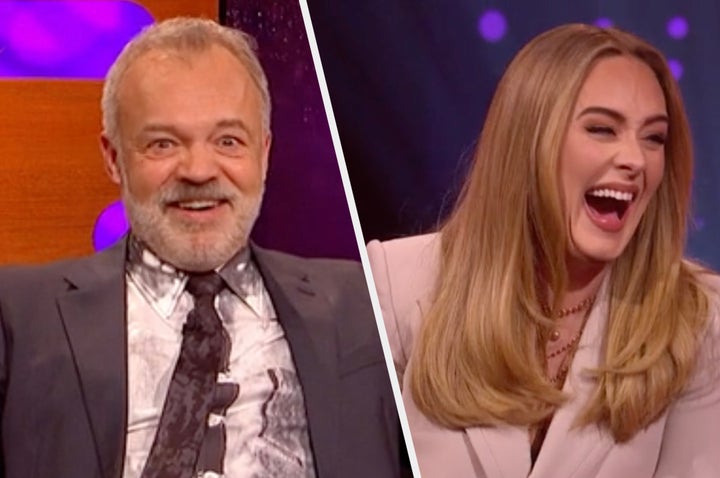 Graham Norton's quick wit got the better of Adele after she made a claim during her appearance on his chat show on Friday night.
Graham had been chatting to musical guest George Ezra, who struggled to tell the host when his live shows were coming up.
Reassuring him, Graham said: "No artist ever knows when anything's happening."
Adele chipped in, saying: "I always know when something's happening," before Graham quickly retorted: "You don't know when Vegas is happening!"
The Easy On Me singer burst into laughter, admitting: "That was very good... that was very quick."
Although she has yet to set a date, she insisted her string of residency shows will "100%" be happening before the year is out.
Asked about what happened in Vegas during an appearance she said: "I tried my hardest and really thought I would be able to pull something together in time.
"I regret that I kept going until that late in the day. It would have been a really half-arsed show and I can't do that. People will see straight through me up on the stage and know I didn't want to be doing it. I've never done anything like that in my life and I'm not going to start now."
The interview also saw Adele remain coy on rumours she is engaged to boyfriend Rich Paul, after she was seen wearing a huge ring at this week's Brit Awards.
The Graham Norton Show airs Fridays at 10.35pm on BBC One.