Mental health issues among students are on the rise, with one in 10 now suffering from a diagnosable illness.
But while many young people feel unable to seek help, the University of Buckingham has come up with an ingenious - and adorable - way of getting students to visit their welfare centre: two Cockapoo puppies.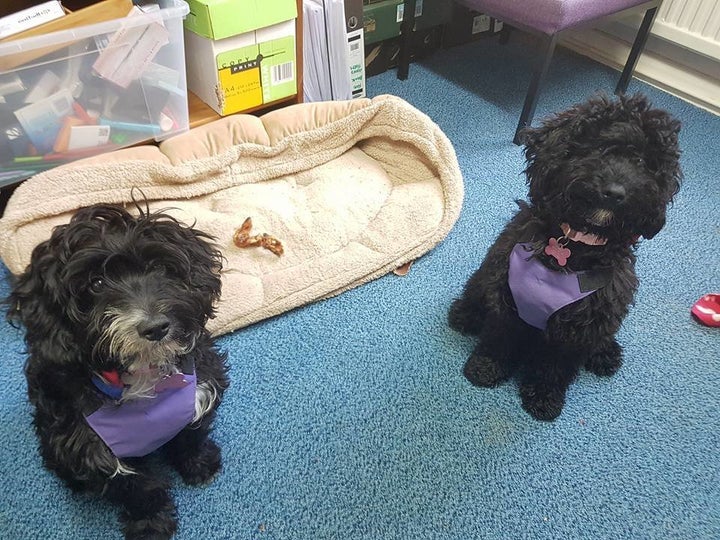 Darcie and Tanlaw Millie, named after a building on campus called Tanlaw Mill, were bought by the university to help students tackle mental health issues after a number of studies showed that stroking and playing will pets can help alleviate stress.
Dee Bunker, head of student welfare at Buckingham and owner of the puppies, said: "The reaction to Darcie and Millie has been amazing - I had queues of students coming to see them and take them for walks when they first arrived.
"The dogs are very calm and they have a massive calming influence on the students."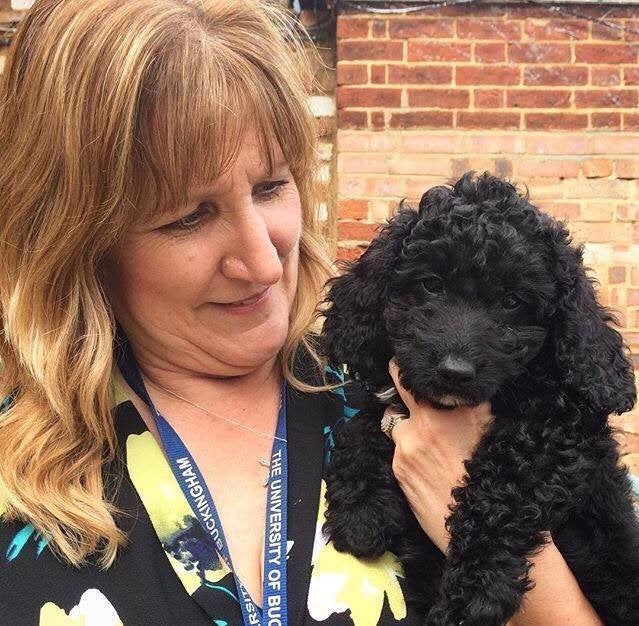 The puppies are so popular, Dee has had to create a diary for the cute pair so that students can book time with them.
As well as helping people deal with mental health issues, the adorable twosome are also on hand to cheer up students during exam periods.
One student who has benefitted from the presence of Millie and Darcie is Sean Ruane, a 26-year-old Business Enterprise student at the university.
Having battled mental health issues in the past, Sean says the dogs act as "an escape" from depression.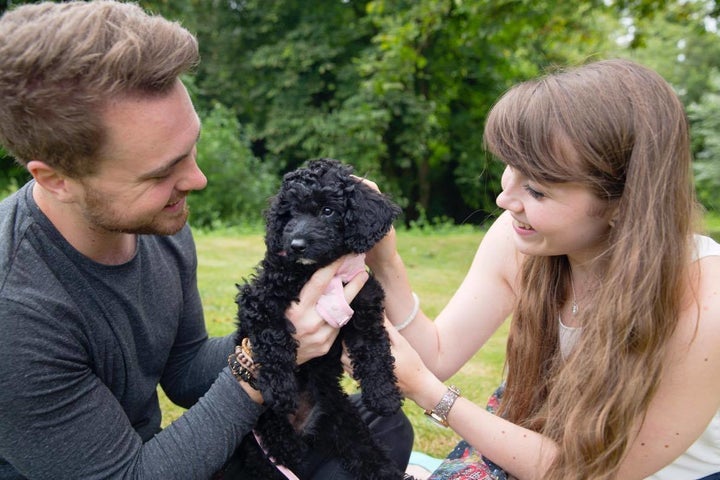 "It can be really hard to talk about it because there is an overwhelming feeling that you are weak," he said.
"Having the dogs there mentally distracts you and makes you more relaxed - you suddenly find you are talking about things. Getting it off your chest really helps.
"I know a lot of people who have been to the student welfare centre just to see the puppies.
"If if only one in 100 of those students have a chat with a councillor who wouldn't have done before, they are doing their job," Sean added.
While University of Buckingham students have clearly benefitted from the presence of the pups, the initiative has also turned around the life of little Darcie, who is six-months-old.
Dee initially only bought five-month-old Millie, who is hypoallergenic, but quickly decided she needed a pal. Darcie was found through a dog shelter.
"Darcie was a rescue puppy who had been badly mistreated in her short life," Dee said.
"She has completely transformed her character since arriving at the university - she was very scared of people before, but now she will lick and play with anyone."
Related