On Saturday, Yousef Ghaleb Makki, 17, was killed in Hale Barns in Greater Manchester a day after a 17-year-old girl, Jodie Chesney, was killed in a knife attack in a London park.
Chesney was the 18th homicide by knife on the streets of the capital in 2019.
Their deaths follow three teenagers dying in knife attacks in two weeks in Birmingham, leading West Midlands Police and Crime Commissioner David Jamieson to brand it a "national emergency".
Hazrat Umar, 17, was killed in Bordesley Green on Monday; Abdullah Muhammad, 16, died in Small Heath the previous week, and seven days earlier Sidali Mohamed, 16, was stabbed outside a college in Highgate.
News of fatal attacks are dominating the headlines almost daily. While politicians and police officers continue to publicly address the issue, HuffPost UK has rounded up a list of what some of the key figures are saying.
Responses to the problem are wide and varied – from the prime minister denying the current situation has anything to do with police cuts, to the ex-Met Commissioner calling for a knife crime tsar.
This comes as new NHS data released on Monday reflects a 93% increase in the number of young people targeted by knives.
Theresa May, Prime Minister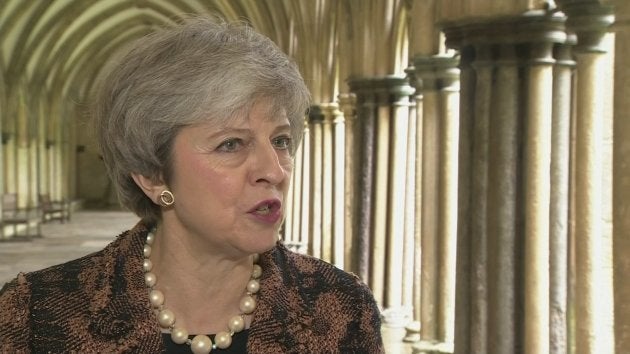 On Monday, the prime minister denied that reduced police officer numbers is fuelling the national rise in knife crime.
"If you look at the figures what you see is that there's no correlation between certain crimes and police numbers," she said on Monday afternoon.
"What matters is how we ensure that the police are responding to these criminal acts, when they take place, that people are brought to justice.
"But what also matters is that, as a government, we look at the issues that underpin, that underly, these use of knives and that we act on those."
May said that a "cross government approach" is being taken and the whole of government is responding with the aim of tackling this violent epidemic.
Graham McNulty, Deputy Met Police Commissioner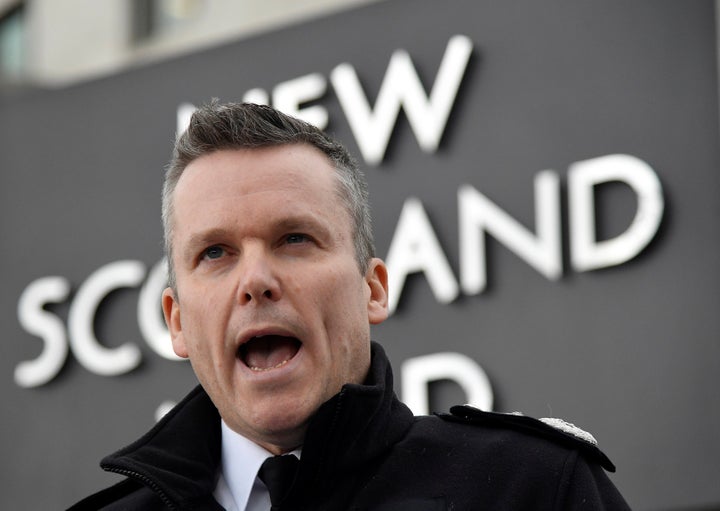 "Tackling violent crime remains the Met's top priority," Graham McNulty told reporters during a press conference outside of New Scotland Yard on Monday.
He said officers, both plain clothed and uniformed, have had their shifts extended to "raise visibility across London" with more than 2500 'Stop and Searches' being carried out over the last three days.
In a statement, McNulty said the force is continuing to work with partners in the Home Office, the Mayor's Office and other organisations such as The Prince's Trust to ensure a wide-ranging approach is being taken to tackle knife crime.
"Whilst enforcement of the law is an important part of our activity in London, we are undertaking an enormous amount of work within schools and across the communities to try and prevent young people from getting involved in violence.
"We know that there is still a significant amount of work to do in order to rid the Capital of violence and we absolutely cannot solve this problem alone. The police, our partners and the public must continue to work together to prevent young lives being lost."
Lord Hogan-Howe, Former Met Police commissioner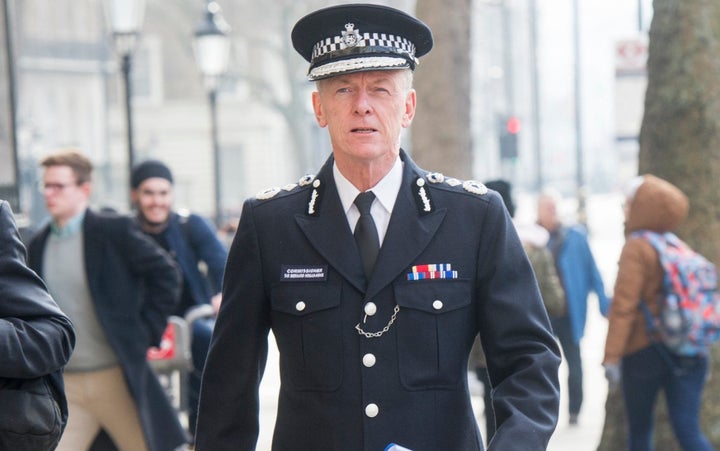 Lord Hogan-Howe has suggested that a knife crime tsar - a person appointed to advise on and coordinate policy in a particular area - should be appointed to assist the government's loosening "grip" on the national bloodshed.
"I'd want to know, week after week, when are you recruiting them? When do they arrive? When do they get trained? And when do they hit the streets?" he told the BBC.
"You want to know day-by-day what's going to get delivered. And I don't get that sense of grip.
"If it's not treated as a crisis, it will take another two years before we see action."
The retired officer led the Met from 2011 to 2017 before being succeeded by current top cop Cressida Dick.
He has also called for a clamp-down on growing drugs market and a reversal of police cuts which have seen a 20,000 reduction of officers since 2010.
Hogan-Howe also identified the exploitation of children in socially deprived areas and the operation of county lines as key areas for concern.
"It's important to focus attention on the exploitation of children in socially deprived areas. We need to increase police numbers in these areas and reduce the drug supply into the UK and its distribution including by county lines. Something law enforcement and government have failed to do," he told The Guardian.
Health Secretary Matt Hancock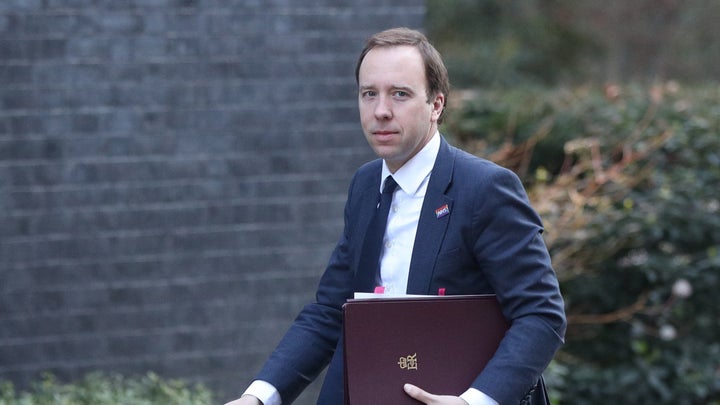 During an interview with Nick Ferrari on LBC today, Hancock said "there's an awful lot that Sadiq Khan needs to be doing on knife crime here in London".
He went onto say that "we should see knife crime first and foremost as a matter of criminality".
"If you try to say that it's a public health issue, that implies that there aren't individuals who are personally responsible for these terrible crimes and you've got to start from the point of the perpetrator needing to be brought to justice," Hancock continued.
This public contradiction among two cabinet ministers leaves an unanswered question surrounding the government's position on the matter.
Vicky Foxcroft, Lewisham/Deptford MP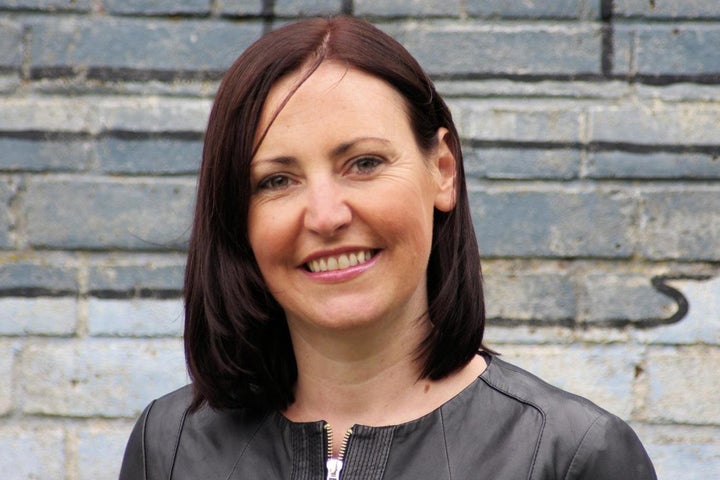 Vicky Foxcroft, the Labour MP for Lewisham and Deptford in south London attacked the health secretary's dismissal of treating violence as a public health issue, "contradicting the government's own apparent plans" and, during Urgent Questions at the House of Commons session on Monday, asked if SajidhJavid had spoken to him.
Javid replied: "Just in the last few weeks we discussed serious violence and the priority to tackle it in cabinet – it is something that's being taken seriously in every government department.
"When it comes to the public health approach I've talked about, the Department for Health is absolutely key if that approach is to be a success."
Speaking to HuffPost UK, Foxcroft said: "For a public health approach to work effectively, we need all agencies and departments working together to tackle violence with a long-term, evidence based approach.
"I am dismayed by the health secretary's comments, which suggests a complete misunderstanding of the public health approach.
"It is becoming increasingly clear that while the government may claim to be serious about treating violence as a public health crisis, we are yet to see any evidence that ministers have started working together on a cross-departmental strategy which we desperately need."
Home Secretary Sajid Javid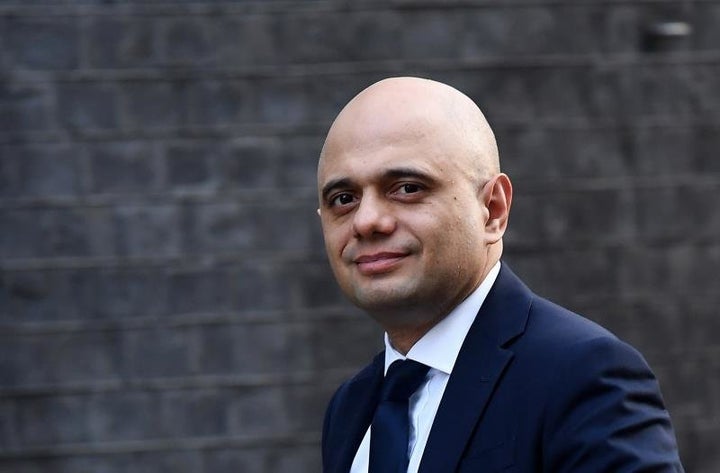 Home Secretary Sajid Javid said there is "no single solution" to tackling serious violence after the government came under fire for the recent rise in knife crime.
He was called to answer an Urgent Question in the Commons on Monday after two 17-year-olds were stabbed to death in separate attacks over the weekend.
Javid told MPs: "We all wish there was one thing, just one thing, that we could do to stop this violence, but there are no shortcuts, there is no single solution.
"Tackling serious violence requires coordinated action on multiple fronts."
He added that it was a "huge priority across government" and pointed to the creation of the Serious Violence Taskforce as a sign of how seriously the issue was being taken.
The minister said the police funding settlement of up to £970 million was "almost double the increase of the year before, which is the largest increase since 2010".
He said it will lead to a "significant rise in capabilities including the number of officers" police forces can employ.
Javid also said the government had made "record allocations into early intervention", with £200 million spent on the Youth Endowment Fund.
Over the weekend, he announced that will meet police chief constables this week to discuss strategies for tackling violent crime.
"Young people are being murdered across the country and it can't go on," he said.
"We're taking action on many fronts and I'll be meeting police chiefs this week to hear what more can be done.
"It is vital that we unite to stop this senseless violence."
Sarah Jones, Croydon MP and Chair of All-Party Parliamentary Group on Knife Crime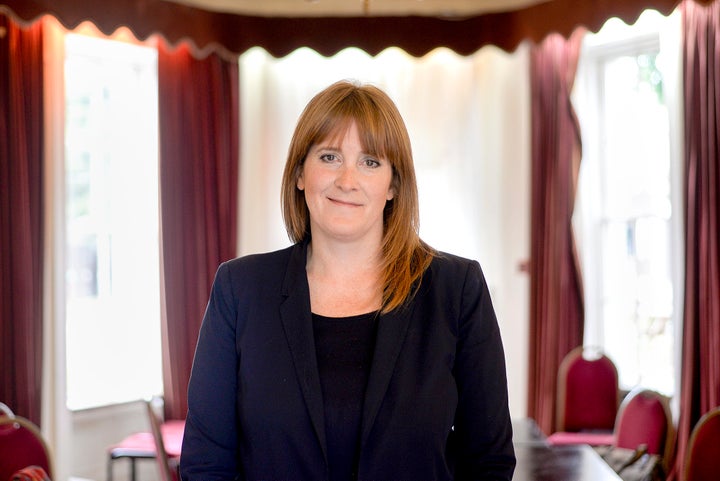 In addition to being the member of parliament for Croydon, Sarah Jones is the current chair of All-Party Parliamentary Group on Knife Crime (APPG).
Established in 2017, the group's purpose is to evaluate policies aimed at reducing knife crime, gain better understanding of its root causes and the wider context of youth violence, and develop recommendations for new measures with a view to reducing levels of knife crime.
Tweeting on on Saturday, following the fatal stabbing of Yousef Ghaleb Makki in Manchester, she wrote: "I will be calling on the Prime Minister this week to take personal charge of the knife crime crisis. More teenagers had their lives ripped away this weekend.
"We can't pretend we didn't see this coming. Yet PM still hasn't taken a lead - no crisis meetings at downing street, no speeches. Something has to change. Now."
Rory Stewart, Justice Minister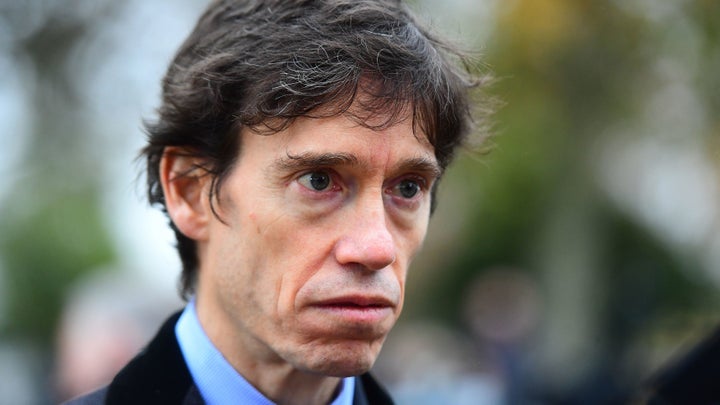 Justice Minister Rory Stewart has said that the government must look at making it more difficult for perpetrators to get access to knives.
He has also called for the police and intelligence agencies to work together specifically to tackle what's driving the violent epidemic.
Speaking to Sky News on Sunday morning, he explained that this proposed approach includes: "everything from making it more difficult to actually acquire knives in the first place; getting into schools, looking at education programmes; making sure that we understand the connection between knife crimes and drugs - and putting investment in them."
James Brokenshire, Communities Secretary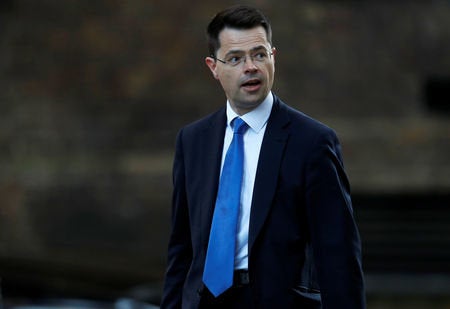 Amid widespread speculation that police cuts have severely impacted on the soaring levels of knife crime, Communities Secretary James Brokenshire defended the measure and added that it was a necessary for the benefit of the economy.
"I don't think the savings that we made were a mistake. They had to be made to ensure we have a strong public sector as we do now," he told BBC Radio 5Live on Monday.
"The different types of criminality that we now see [are] with the evolution of county lines; underpinning it is gang crime, underpinning it is drug crime," the politician added.
Louise Haigh, Shadow Policing Minister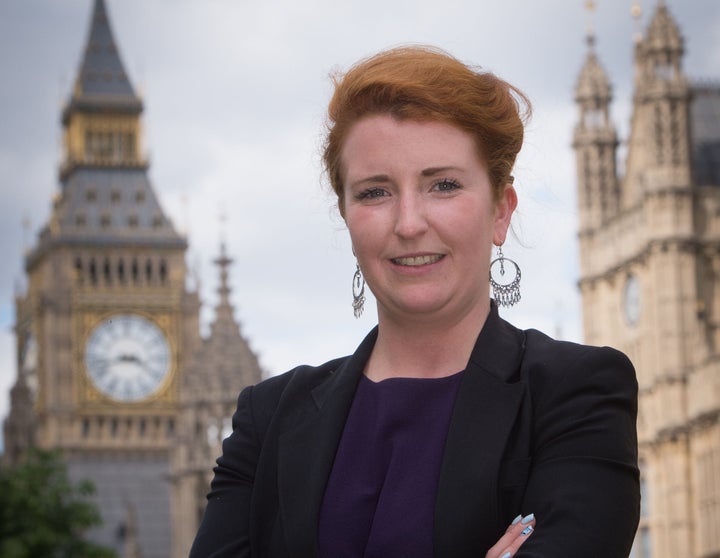 Labour's Louise Haigh called the "senseless murders" in recent days a "national tragedy" that requires "national leadership from the prime minister and the home secretary to provide whatever support is necessary" to the police.
On Monday, the shadow policing minister said in 2000 the then-PM Tony Blair convened an emergency Cobra meeting to set up a taskforce to bring down a similar rise in violent crime, urging Theresa May to do the same now.
She also hit out at the cuts to policing under the Conservatives, telling the chamber: "We cannot pretend the cuts to policing have not made our country less safe.
"Sadly, the Prime Minister and other members of her cabinet continue to deny this crucial link."
Haigh also described the most recent police funding settlement as "completely inadequate" and called on Javid to urgently review it "to ensure those forces that have seen the biggest increases in violent crime are give whatever they need to fight this outbreak".
She finished by saying the country is "facing a crisis" which needs "clear action and a united vision" to solve it, as well as emergency funding, adding: "Warm words are no longer enough."
Jess Phillips MP, Yardley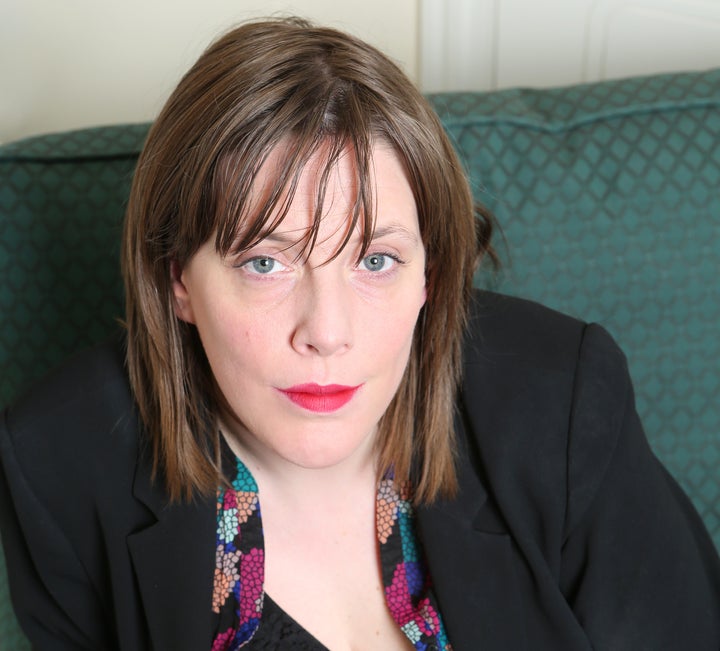 Labour MP Jess Phillips said her son's school had sent her letters about how to spot if he was in a gang and said "nothing the home secretary has said allays my fears as the parent of a teenage boy in Birmingham at all".
Speaking to Javid in parliament on Monday, she said: "There used to be a police officer based at almost every inner city school in Birmingham – none of them are there now.
"Can he answer me, why is that the case?"
Javid said he understood her fears, adding "there is much more resource going into fighting both gangs and drugs".
He added: "When it comes to resourcing, the increase I mentioned earlier is going to directly lead to many more officers on the frontline."
Julia Lopez MP, Hornchurch and Upminster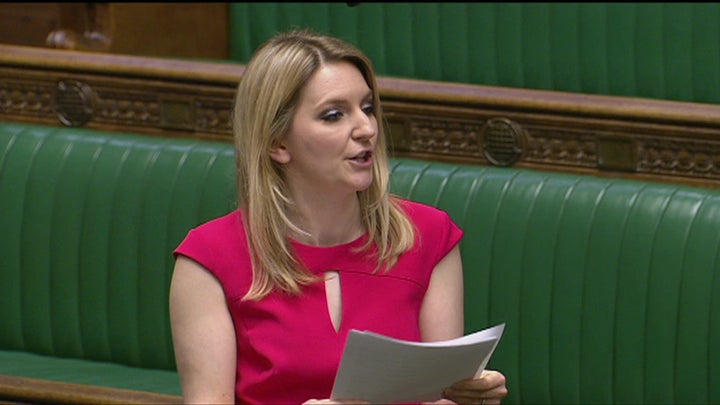 On Monday, Julia Lopez, the Conservative MP for Hornchurch and Upminster, said: "On Friday night 17-year-old Jodie Chesney was murdered in my constituency. She was a bright, beautiful and kind young woman, and she did not deserve to die in this way.
"The public are losing faith in our ability to control our streets and they need to see and they need to feel a step change in our response to public safety concerns."
Lopez asked what was being done at all levels of government from the prime minister and home secretary through to the mayor and local council level to "draw together our response to these tragic incidents".
She also paid tribute to members of the community and the police officers "who came to Jodie's aid when she was lying in her final moments".