The actor has said his "heart is broken" for the director of photography's family, and said he is "fully cooperating with the police investigation" to establish how the accident happened.
In a series of tweets, Baldwin said: "There are no words to convey my shock and sadness regarding the tragic accident that took the life of Halyna Hutchins, a wife, mother and deeply admired colleague of ours.
"I'm fully cooperating with the police investigation to address how this tragedy occurred."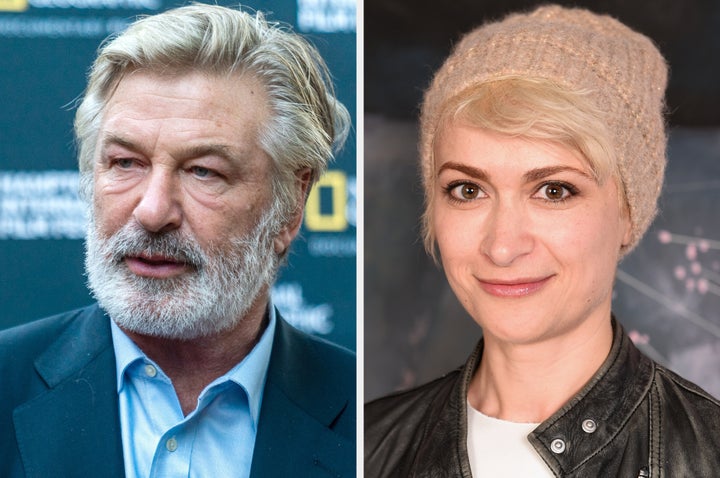 He added: "I am in touch with her husband, offering my support to him and his family. My heart is broken for her husband, their son, and all who knew and loved Halyna."
Deputies responded about 2pm to the movie set at the Bonanza Creek Ranch after 911 calls came in of a person being shot on set, sheriff's spokesman Juan Rios said.
Hutchins, 42, was airlifted to University of New Mexico Hospital, where she was pronounced dead by medical personnel, authorities said.
Rust director Joel Souza was also injured when the prop gun was fired, and is understood to have since been discharged from hospital.
Detectives are currently investigating how and what type of projectile was fired.
"This investigation remains open and active," Mr Rios said in a statement.
"No charges have been filed in regard to this incident. Witnesses continue to be interviewed by detectives."
Baldwin was seen outside the sheriff's office in tears on Thursday.
"He came in voluntarily and he left the building after he finished his interviews," a spokesperson said.
Rust is a Western starring Baldwin, Frances Fisher, Jensen Ackles and Travis Fimmel. Baldwin is co-producing the film and plays infamous outlaw Rust, whose 13-year-old grandson is convicted of an accidental murder.
Filming was set to continue into early November, but has been halted after the tragedy.