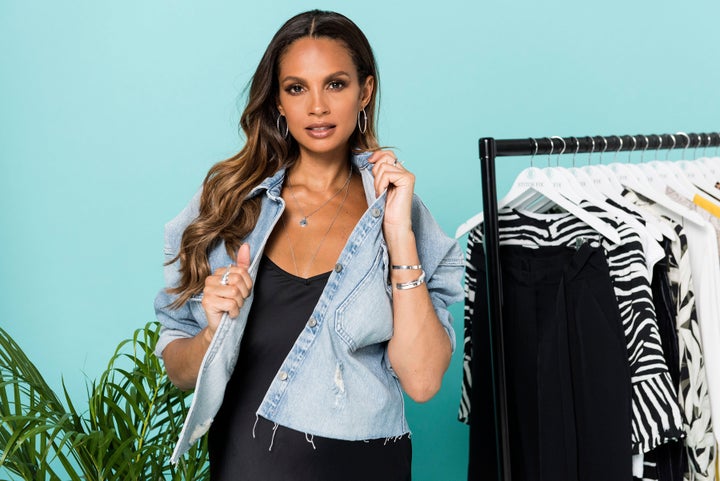 Whether you know Alesha Dixon from her explosive cackle as a judge on Britain's Got Talent, for bossing (and winning) Strictly Come Dancing in 2007, or her MC-ing days with Misteeq – "so, scandalous!" – she's certainly earned her status as a national pop and telly treasure.
So, as the ultimate slashie – singer, songwriter, dancer, model and presenter – Alesha shares with us the items that keep her feeling right and ready for action.
Egyptian Magic Cream
This all-purpose skin cream is loved by those in the know. Alesha found out about it a few months ago from her makeup artist. "I've now become addicted," she says. "I buy it in big batches because I use so much of it."
It's a true all-rounder: Alesha uses it as a moisturiser on her growing bump – "I use it quite a lot on my tummy at the moment, it acts like a shea butter." Her makeup artist also uses it on Alesha's cheeks "for a bit of glow".
Apart from its versatility, what else is so great about it? "It's just got a really lovely texture," she says. "I am somebody who always uses some sort of cream or oil all over. This is the best that I've used so far."
A Necklace From Her Mum
One of Alesha's most cherished possessions is a locket her mum bought her around 15 years ago. It has a lotus flower on the front and a picture of her mum and nan inside. The back of the pendant reads: "A symbol of spiritual beauty".
"Essentially, the lotus flower is about floating on the water but remaining dry," she explains. "I like the idea behind that, about being unaffected by things. It's a beautiful message on a beautiful necklace with pictures of two of my favourite people in the entire world."
But despite how much she loves it, Alesha very rarely wears the necklace, for fear of losing it. "I don't own expensive jewellery," she says. "It's the only piece of jewellery I have that has value to me."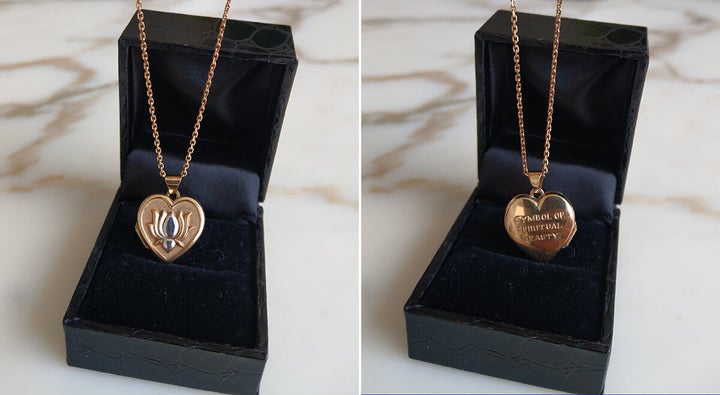 Elizabeth Arden 8-Hour Cream
This skincare saviour has earned cult beauty status, having been around since 1930. The name has nothing to do with how often you should apply it (as I always thought). Instead, it was inspired by a client who used the cream on her child's grazed knee – eight hours later, the injury was miraculously better.
Alesha uses it on her lips and cuticles, telling HuffPost UK: "I have one in my handbag, one in my bedside drawer and one downstairs in my house. It's probably the one thing I couldn't live without. I'm addicted to it."
For her, the product is just right: "It doesn't have a funny smell, it's not too sticky – I just love it."
Eat Well Lentil Crisps
"I'm a bit of a crisp head," says Alesha. "I get through crisps like there's no tomorrow."
She's recently fallen in love with a brand called 'Eat Real', which does lentil and hummus crisps – her favourites are the lentil sea salt variety.
They're marketed as healthier crisps, being gluten-free and vegan. "If I could eat salt and vinegar McCoys every day then I would, but I don't think it'd be very good for me," she says. "But if you eat a packet of crisps that has lentil in the name, it makes you think you're eating something healthy."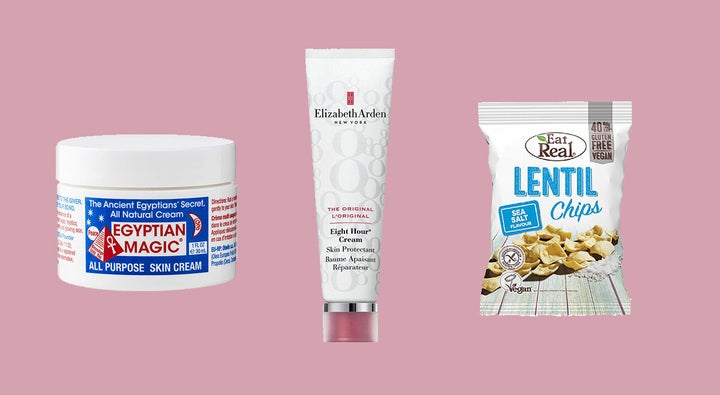 Podcasts On Her Phone
As someone always on the road, Dixon couldn't be without her phone – for work emails, yes, but more importantly for a bit of downtime. "We live our whole lives through our phones and I think what's really important is to have my phone there to get positive things from as well, you know?" she says.
For Alesha, this means podcasts, which she uses as a form of self-care: "[Listening to] a podcast is sort of being kind to yourself, giving yourself motivation or inspiration." Her favourite is Oprah Winfrey's, which she finds "insightful and spiritual".
This inspired her to set up her own podcast, 'Wear It's At', which launches today with Stitch Fix, a new styling service. Dixon speaks to different women about their mid-life milestones, tackling issues such as friendship, starting over, love and being a boss at work.
We all work hard to earn our money – so it shouldn't feel like hard work to spend it well. At HuffPost Finds we'll help you find the best stuff that deserves your cash, from the ultimate lipstick to a durable iron to replace the one that broke (RIP). All our choices are completely independent but we may earn a small commission if you click a link and make a purchase.