Melissa Hemsley is a big ball of energy. She talks at 100mph and is interested in anything and everything, itching to tell me about a recent thing she's discovered or a new passion of hers.
The 33-year-old cook is one half of Hemsley + Hemsley sisters, and her first solo cookbook, Eat Happy , encourages readers to share and enjoy food – as she does, regularly hosting friends and family in her east London home.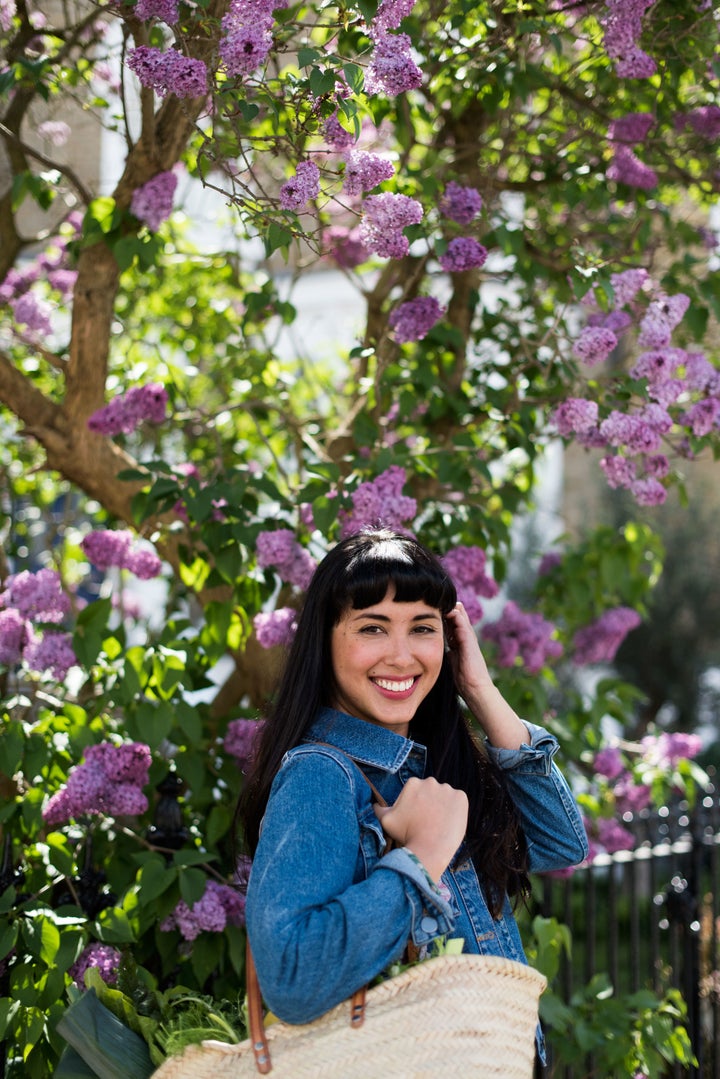 We chatted to Hemsley about her five must-haves, which include a fair amount of cookery stuff, naturally, but also epsom bath salts and a good pair of wireless headphones – so she can practise yoga in her busy household in peace.
A Weekly Seasonal Veg Box To Inspire Cooking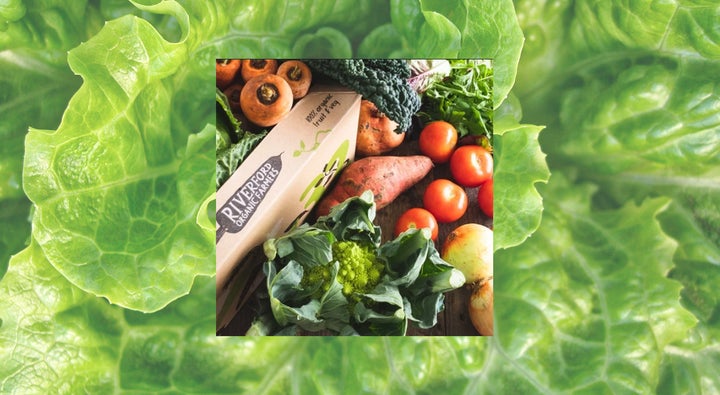 Seasonal Organic Veg Box, Riverford, from £11.75 per week
Hemsley has been getting delivery boxes from Riverford for a decade – even before she cooked for a living. "They help you learn how to be a better cook, and a better cook for me is someone who is less stressed in the kitchen and cooking for their own enjoyment," she says.
The boxes also mean less food waste for the environment, and they're locally-grown and organic – which is important to Hemsley. She believes such deliveries help people expand their cooking repertoire – if you get sent a surprise kohlrabi you'll be forced to learn to cook with it, otherwise you'll just cook the same old dinners for the rest of your life.
When we speak, Hemsley has spent the day testing recipes in preparation for spring. "After lots of soups and stews, I'm looking forward to the other side and all the spring greens," she says. "Today, I was cooking with purple sprouting broccoli and charing spring onions, so they go really sweet and caramelised. I prepared them with fried capers with edamame fettuccine, parmesan and lemon zest." Sounds delicious.
Relaxing Bath Salts At The End Of A Long Day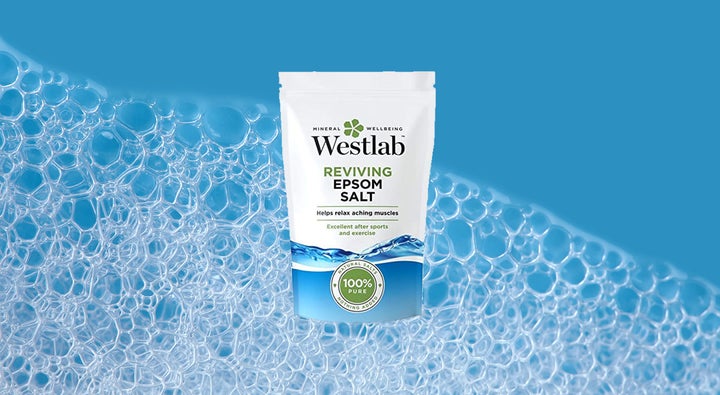 Westlab Reviving Epsom Salt 5kg, Amazon, £15.49
With such a busy work life, it's important for Hemsley to switch off – and that's where bath salts come in. "It's like going to a spa," she says. "I put some lavender drops in there as well, and sometimes I grate fresh ginger."
In fact, she's big on baths full-stop. Hemsley is currently renovating her own house: "I haven't had a bath at home my entire life, so my big things for this house were: veg garden, a proper kitchen, and a bathtub."
Those who don't have a tub can still use epsom salts: simply dissolve them in a washing up bowl or something similar-sized and put your feet in. Bliss.
If you're on the road, and are as hooked as Hemsley, you can easily travel with bath salts. She uses an old jar to transport hers in. "I have some friends who make their own bath salts – a lovely way to make cheap present: add some oils, dried herbs and bath salts, then wrap it with a ribbon."
A Drawer Full Of Dark Chocolate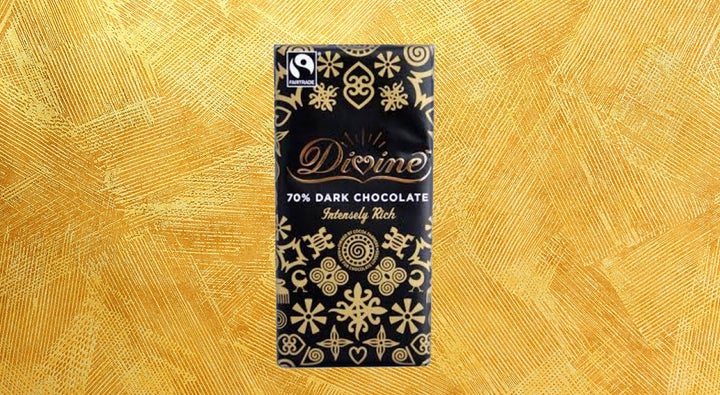 Divine Fairtrade 70% dark chocolate, Waitrose, £1.76
"I adore chocolate," she says. "I have a chocolate drawer that is always well stocked and all my friends go straight to it."
As a Fairtrade ambassador, Hemsley wants to spread the word about making responsible shopping choices, even when it comes to buying chocolate: "All the things we take for granted, all our lovely treats, I'm really passionate that people get paid fair money while we enjoy it."
Her go-to brands are Divine and Cocoa Loco – both have a range of flavours. She prefers plain dark chocolate: "I'm a 70% to 85% person, I do enjoy a bit of mint, but I'm not very adventurous when it comes to chocolate," she adds.
Wireless Headphones To Wear When Practising Yoga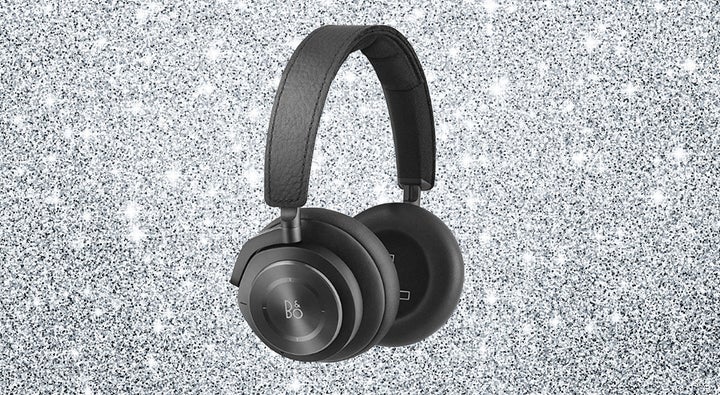 H9i Wireless Bluetooth Over-Ear Headphones, Bang & Olufsen, Amazon, £379.00
Both Hemsley and her boyfriend work from home most of the time. While she's cooking, podcast recording and filming, her boyfriend – who works in the arts world – is often on the phone late at night at live auctions taking place on the other side of the world.
She says her house is noisy, so wireless headphones with all-encompassing sound mean she can listen to a podcast while cooking, or do a yoga class at home in peace. "It's important to be able to switch off from the noise of the washing machine," she jokes. "If I can't really hear the music, then I'm not in my head and I'm still 'at home'."
"I've been borrowing my boyfriend's at the moment," Hemsley admits, adding that she's currently on the hunt for a good pair: "I've done some research but I think these Bang and Olufsen ones are the best."
A Cooking Pan To Throw Everything In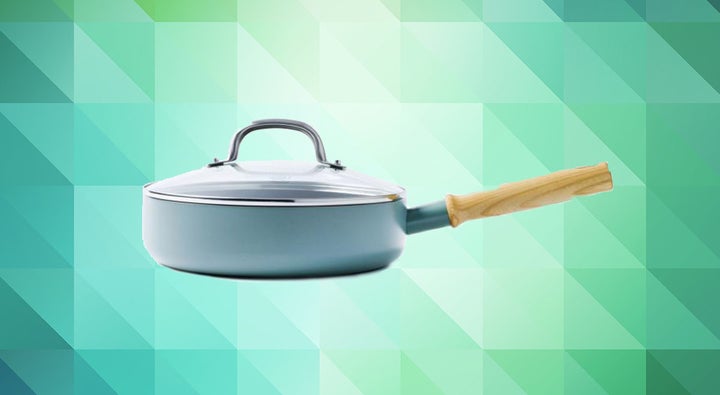 Mayflower Ceramic Non-Stick Sauté Pan with Lid, Greenpans, £52
"I couldn't live without cooking," she says matter-of-factly. "Even if it wasn't my job, I just love having people over." She's a big fan of communal cooking with all hands on deck. She and her boyfriend designed their kitchen with an island in the middle, so everyone can get involved – whether that's chopping and stirring, or simply opening a bottle of wine and having a chat.
Her favourite way of cooking is throwing everything in a pan – whether that's weekend brunch, soups and stews, or chicken adobo, which she describes as "the Phillipines version of a roast dinner". Using one pan also has the added benefit of less washing up.
She currently works with Greenpan, a brand she's been using for around ten years. It describes its pans as "ceramic non-stick" and "non-toxic". "It's light, which is really important in a pan, as some are super heavy," she says.