On the HBO series, the actor plays Perry, a man who who not only abuses his wife Celeste (Nicole Kidman), but is also a revealed to be a rapist.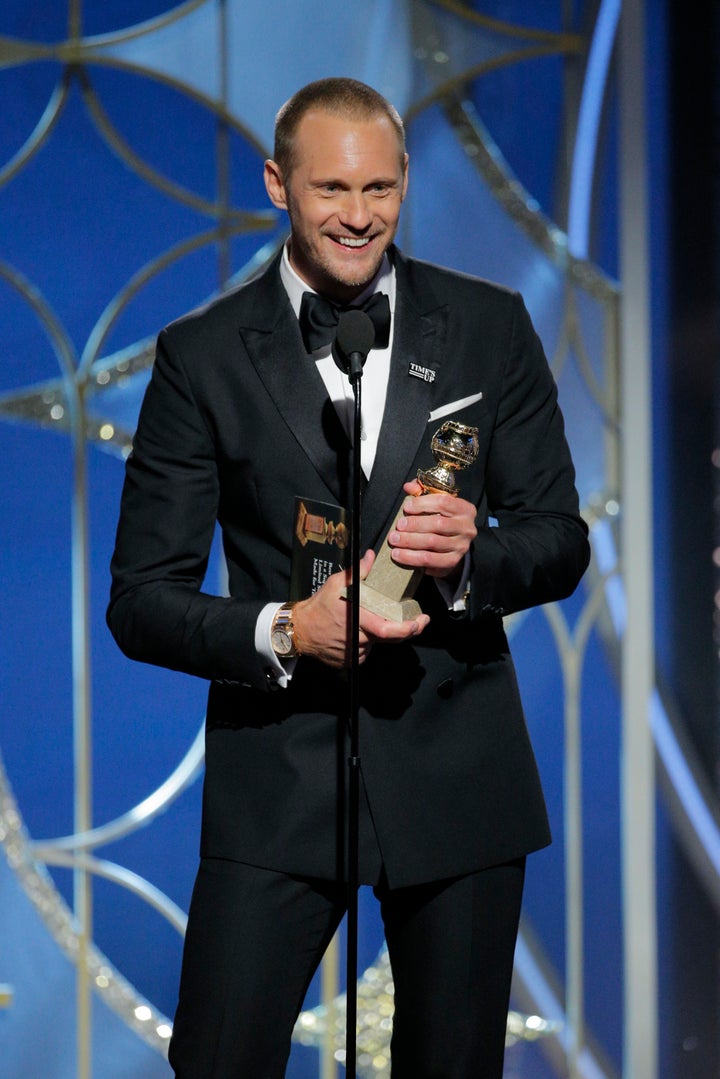 But despite the fact that this year's Globes were the first major Hollywood awards ceremony to take place since many of its female stars and workers spoke up about sexual misconduct within the industry, Alexander failed to even mention it.
He also failed to acknowledge his character's abhorrent behavior, even though he attended the ceremony wearing a Time's Up pin.
Instead, his speech began with giving a shout-out to his 8-year-old brother before paying tribute to his female cast mates on the show, including Nicole Kidman - referring to them all as "girls" at one point - before walking off stage.
Twitter was not impressed...
The 41-year-old star wasn't the only male celeb spotted wearing a Time's Up pin.
The Time's Up initiative was announced last Monday, and is the result of several hundred actresses and female agents, writers, directors and entertainment executives coming together to fight sexual misconduct across the US.
It has no leadership and members include Ashley Judd, Eva Longoria, America Ferrera, Natalie Portman, Rashida Jones, Emma Stone, Kerry Washington and Reese Witherspoon.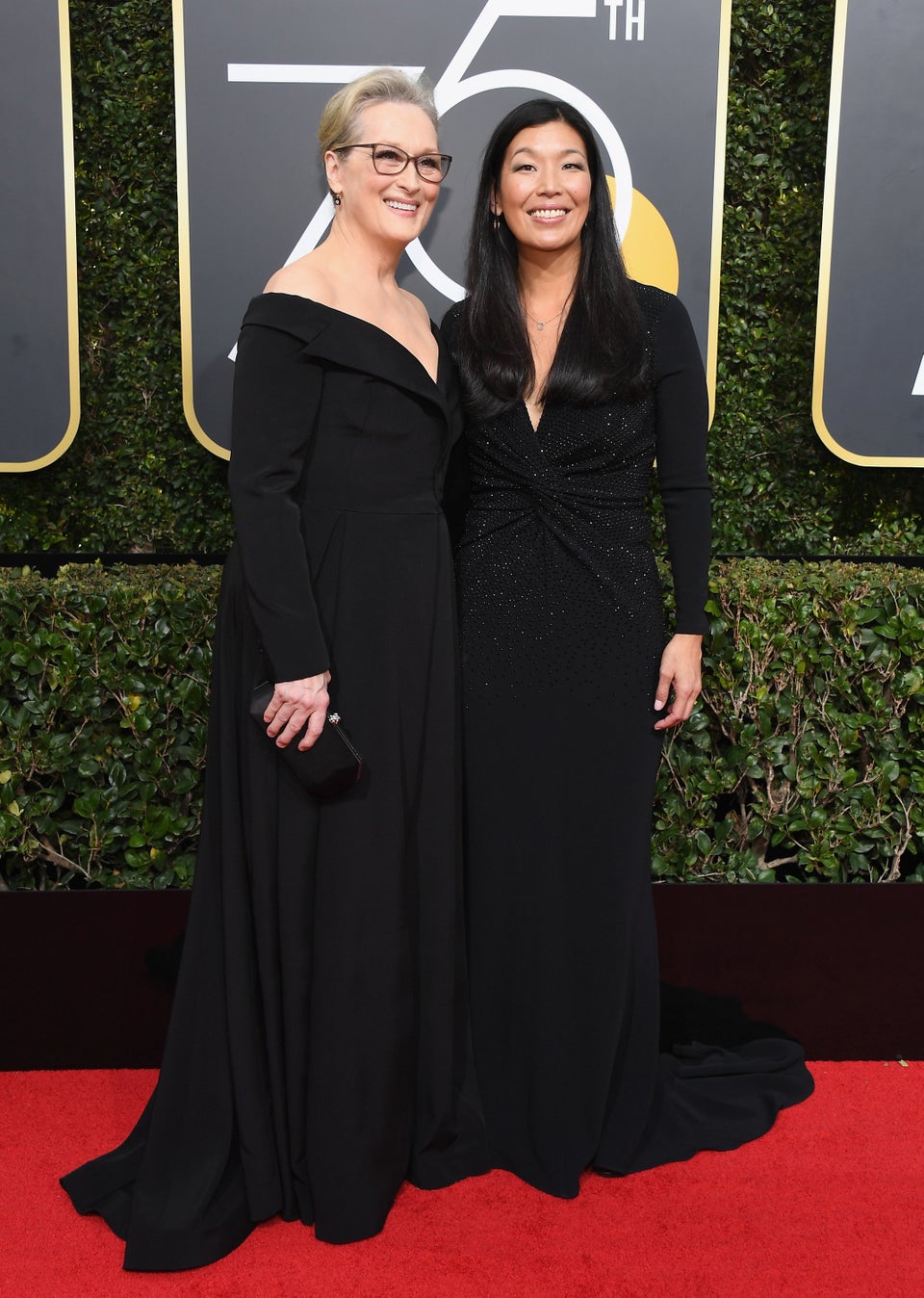 Golden Globes 2018: All The Red Carpet Pics You Need To See