'Three Billboards Outside Ebbing, Missouri' was the big winner at Sunday (7 January) night's Golden Globes, but its success has prompted a backlash.
The film, which is yet to hit UK cinemas, has been seen as problematic by some in the way it deals with the themes of racism, homophobia and police brutality.
It features a redemption arc for a racist cop - played by Sam Rockwell - and this fact didn't gone unnoticed as the film came out on top in four big categories, including Best Motion Picture in the Drama category.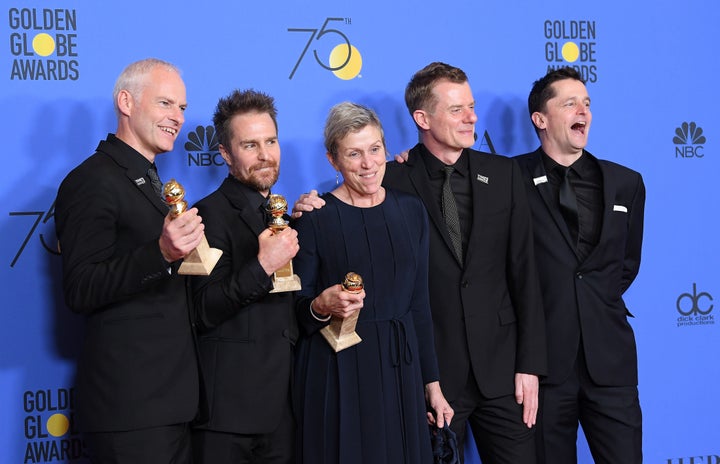 Many took to Twitter to air their displeasure at seeing the film do so well at the US awards show:
However, others claimed those criticising the film's wins were failing to see some of its nuances:
As well as winning Best Film, 'Three Billboards' picked up the Best Actress (Drama) award for Frances McDormand, Best Supporting Actor for Sam Rockwell and also Best Screenplay.
In the Best Motion Picture (Drama) category, it had faced competition from 'Call Me By Your Name', 'Dunkirk', 'The Post' and 'The Shape Of Water'.
'Lady Bird' came out on top as the Best Motion Picture in the Musical Or Comedy category, where it went up against 'Get Out', which many believed should have been nominated in the traditionally more prestigious Drama category.
You can check out a full list of Golden Globes winners here.
'Three Billboards Outside Ebbing, Missouri' is released in the UK on 12 January.