A mum who was "forced on the streets" during the daytime with her seven-week-old baby has been helped by hundreds of strangers.
Alix Andra, from Bournemouth, came across the lady holding a newborn baby huddled in an empty shop doorway in Boscombe, on Saturday 14 May.
"I asked her if she needed help, she began crying, and so did the tiny baby.
"I told her to come with me, with little money on me I took her into McDonalds for somewhere to sit and eat, I held her tiny baby while she ate and told me her story."
Andra said the unknown woman explained she had been in an "abusive relationship" and fled while pregnant.
"She said she is living in emergency accommodation, but the owners ask her to leave at 10am everyday and to not return till 6pm," Andra continued.
"I have already called the said B&B, as I felt this was outrageous, but they were unwilling to go against their policy.
"I went and bought her nappies, wipes and baby milk. She hugged me and cried. I will visit her on Monday."
Just one day later, on Sunday 15 May, Andra wrote that she had been inundated with messages from strangers telling her they wanted to help.
Andra shared screenshots of some of the messages, with people offering their spare rooms, baby clothes and food.
"Your messages and offers have been nothing short of astounding, so much so, I'm sharing a few of them for you all to read," Andra wrote.
"Rest assured, this young lady will 10000% be receiving help tomorrow from the relevant organisations, that I have been in touch with over the weekend."
On Monday 16 May, Andra confirmed via Facebook that the young woman was now receiving help.
She said a registered organisation has stepped in and were addressing her situation with "immediate effect".
"So far, I have received over 100 messages to my inbox, offering help, from families wishing to donate baby equipment, and offering their spare rooms to her, local businesses offering somewhere for her to sit during the daytime, to single mums offering friendship and a listening ear," she wrote on Facebook.
"We should all be so proud, that in times of crisis, the community spirit in Bournemouth is amazing.
"A lot of people think Facebook is a waste of time, but this goes to prove, it can also change lives."
She also said she had been getting offers of monetary donations so decided to set up a fundraising page for the woman and her baby.
At the time of writing, the GoFundMe page had reached £425 out of the £500 target within just 16 hours of going live.
Many people have thanked Andra for sharing the story and helping the young woman and her baby find a safe place to stay.
Before You Go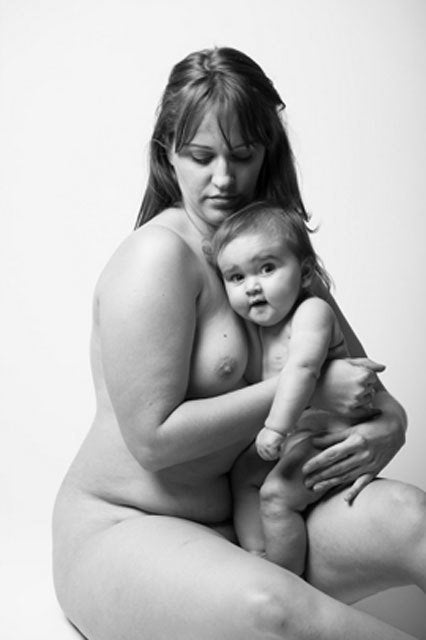 Mums Beautiful Bodies