Almost half (46%) of secondary school pupils are worried about heading back to school after the holidays because of bullying, according to a new survey.
The poll of 1,000 children aged 11-16 years old found two in five kids (40%) are bullied for their academic ability, with more than half (51%) of this group afraid to put their hand up in class as a result.
Futhermore, over a third of those surveyed said bullying has affected their school grades and attendance.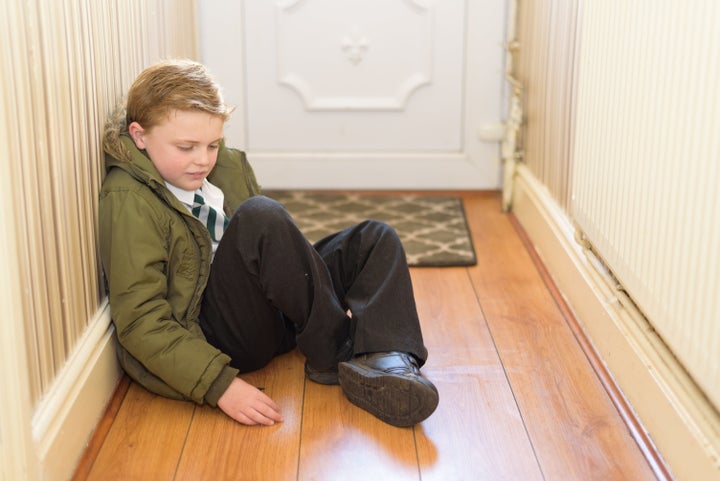 Shockingly the poll, by The Diana Award and YouGov, found nearly a quarter of kids (22%) have had to move schools because of bullying.
Siena, 15, from London, is one of them. She was verbally bullied and harassed for having autism, an experience which severely affected her mental and physical health.
"I have been bullied at school for most of life," she said. "I had to leave primary school and two secondary schools because of bullying.
"My latest bullying experience occurred in Year 10. I was bullied because I am different; I am autistic. Initially, people would start with seemingly innocuous comments, calling me 'weirdo', a 'freak' and 'retarded'. Before long, false rumours were being spread about me being a psychopath, torturing my dog, being suicidal, having imaginary friends and other bizarre accusations that had no basis in fact."
A separate poll of over 4,000 adults revealed nearly three quarters (70%) of parents don't believe head teachers are doing enough to stop bullying happening in schools.
The Diana Award is currently fundraising to train young people, professionals and parents as Anti-Bullying Ambassadors, to help tackle the problem.
Alex Holmes, deputy CEO of The Diana Award, said: "Young people spend 11,000 hours of their lives in full education. School should be safe and free from bullying.
"We're urging everyone to get behind our campaign by helping us to train Anti-Bullying Ambassadors in every schools.
"Our vision with the help of the public/nation is to reach every single one of the 27,000 schools across the UK."
To support, you can text ANTI18 to 70070 followed by £5 and to find out more go to back2school.antibullyingpro.com.