The couple's publicist has confirmed that Amal has given birth and they have named their children Ella and Alexander.
"This morning Amal and George welcomes Ella and Alexander Clooney into their lives," read the statement.
"Ella, Alexander and Amal are all healthy, happy and doing fine.
"George is sedated and should recover in a few days."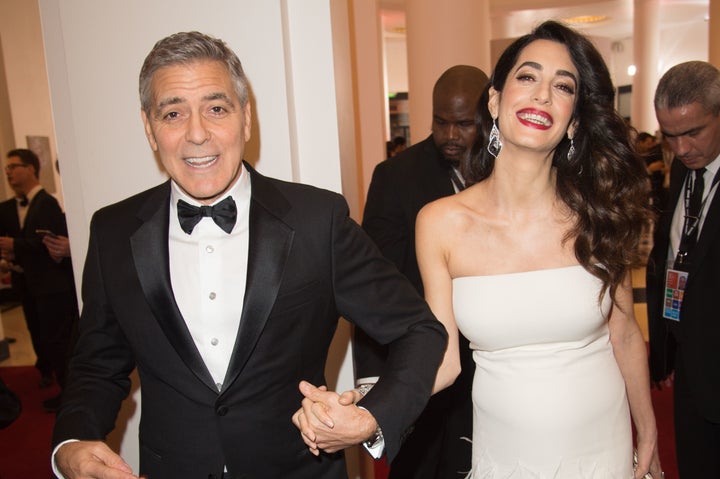 George and Amal like to keep their family life private and have shared very little about the pregnancy.
It was actually Matt Damon who confirmed the news that they were expecting, explaining Clooney told him when Amal was eight weeks pregnant.
"I'm like: 'Are you out of your mind? Don't tell anybody else, don't you know the 12-week rule?'" he told ET Online.
"Clooney never even said: 'Don't tell anybody', he told me and I'm sure he knew I'd tell my wife. My wife wrote to Amal immediately: 'Congratulations.'"
Congratulations to the couple!