Workers at one of Amazon's "flagship" warehouses are taking home less than the minimum wage after being effectively forced to pay a third-party for the "benefit" of a special bus service.
Some staff at the American giant's site in Rugeley, Staffs, receive £7.65 an hour as warehouse operatives but pocket as little as £6.80 an hour once they've paid to get to the remote rural location.
Other workers for the firm, which made sales worth £7.3bn in the UK last year, have even been seen sleeping under bridges as dire transport links leave them stranded for hours on end.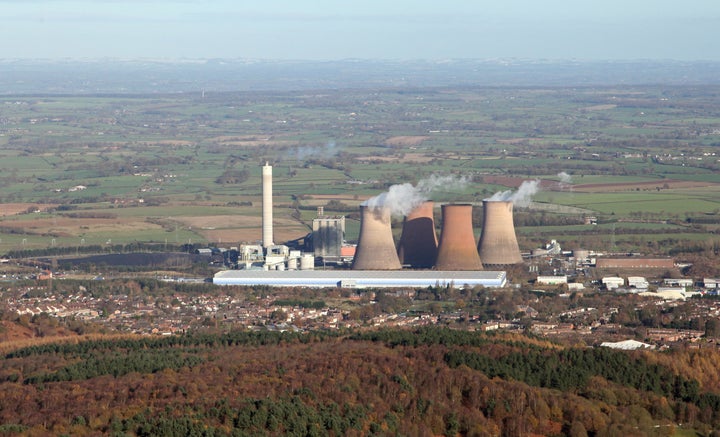 The situation was uncovered by a HuffPost UK reporter on a recent public tour of the vast structure, dubbed a "fulfilment centre" by Amazon. The warehouse is home to 1.7 million products, 1,600 permanent and up to 3,400 temporary staff depending on the time of year.
Bus timetables handed to new recruits and seen by HuffPost showed a return journey to the site from Birmingham, 20 miles away, costs £8 per day.
But after paying the fare, workers will in reality take home less than the minimum wage of £7.50 for the over 25s and £7.05 for the over 21s.
Many staff at the site work ten-hour shifts with a half-hour unpaid break.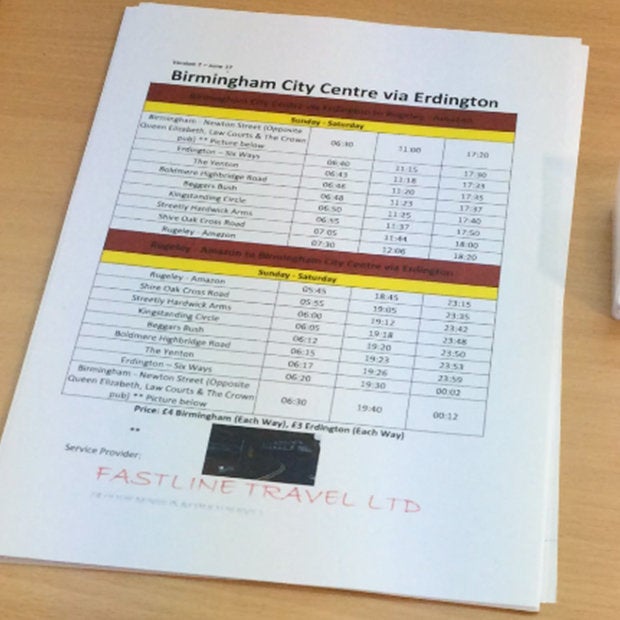 Amazon said most people in the UK pay to get to work themselves and that its workers have a choice of how to travel to their job.
Yet a recruitment agency working with Amazon described "transport… from Birmingham City Centre" as a "benefit" of a job with the firm at Rugeley in an online advert.

Birmingham is the most populous city in the West Midlands, a region with the second-highest unemployment rate in the country, according to the ONS.
The agency, PMP Recruitment, said it will now amend the wording of its online advert after being contacted by HuffPost.
[Do you or someone you know work for Amazon at Rugeley or elsewhere? Contact George.Bowden@huffpost.com with your experiences]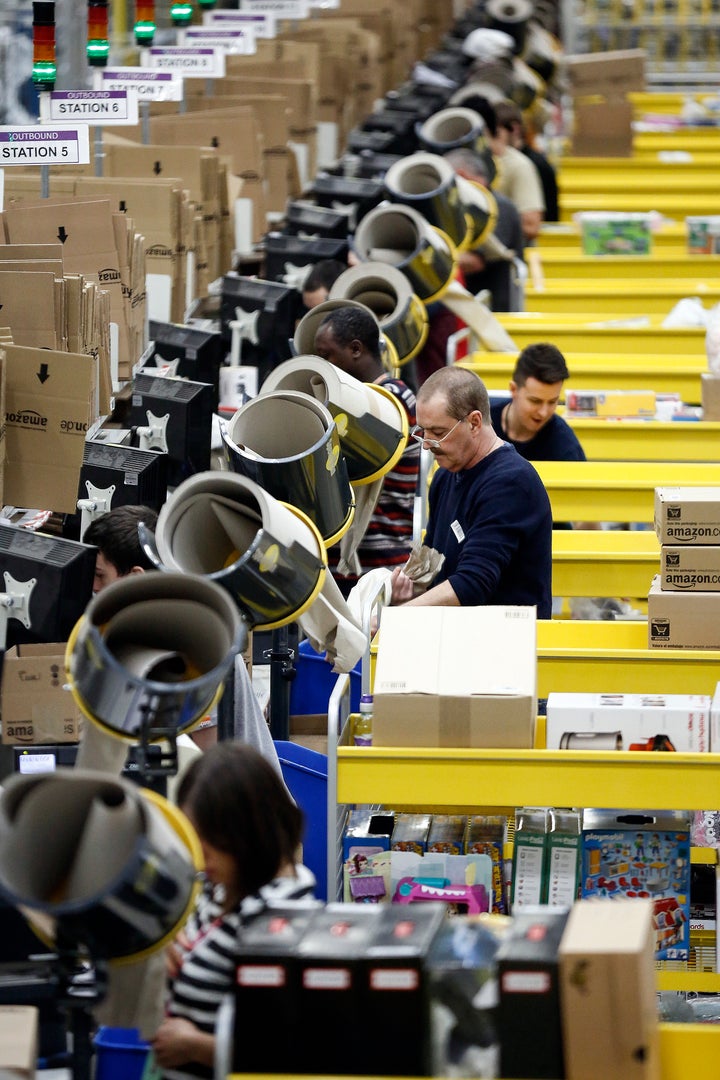 The issue of transport for Amazon workers at Rugeley has been fiercely debated locally.
Sleeping under bridges
Last year local councillors relayed reports (pdf) that staff were being forced to sleep under canal bridges as a result of poorly-timed bus and train services.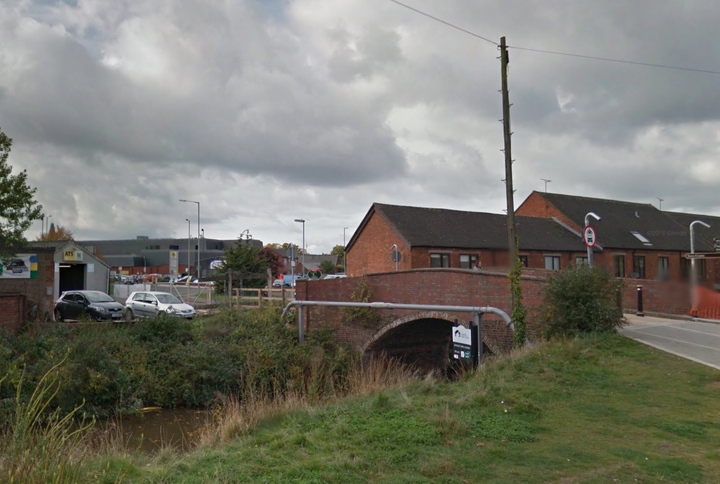 Rugeley Town Councillor Ian Hodgson told HuffPost rough sleeping increases among Amazon staff at peak times of year.
"It gets worse around Christmas," he said.
£8 bus service the only option
And the special £8 a day bus service is the only choice for some Birmingham-based workers without their own means of transport.
On weekends, the special bus service delivers staff to the site from Birmingham in time for shifts starting at 7.30 am.
But the earliest local rail services on a Saturday arrive from the city in Rugeley at 7.32am. The nearest railway station is a 25 minute walk from Amazon.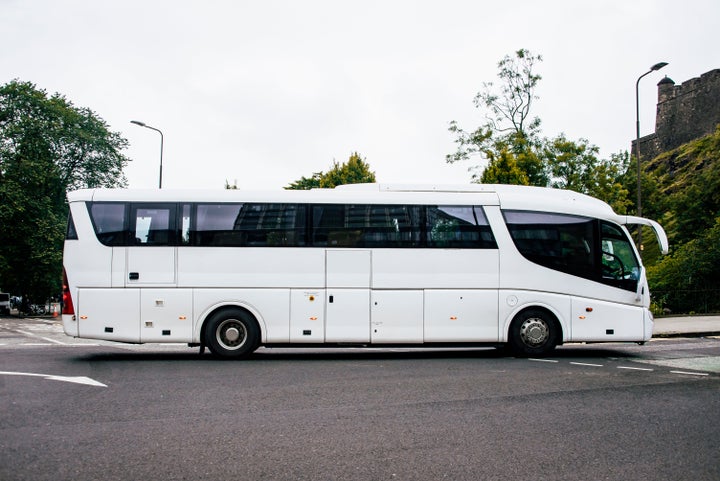 HuffPost found an equivalent standard public bus journey would take two hours and forty-four minutes during the day and require passengers to change routes four times.
The £8 service is run by a third-party, Fastline Travel Ltd, which has Amazon's permission to drop employees off beyond its main security gates at a purpose-built bus station, metres from the warehouse's main entrance.
Fastline Travel said, while legally they could, the public didn't use the service as it was marked "for Amazon".
And Saf Ali, Fastline's director, told HuffPost: "We've never had the public try to get on but legally we can accept the public to travel.
"Our service is a coach service, it's a not a bus. Being a coach service, we display a sign that says Amazon on it.
"When [the public] see the Amazon sign they won't [get on]."
"When [the public] see the Amazon sign they won't [get on]."
Fastline has run the service for three years and uses a 72-seater coach. It said the one hour, ten minute route was very busy.
The firm runs at least three return journeys a day but suggested it increases these at busy periods.
It means there is capacity for at least 216 staff a day.
Ali said there was no financial link with Amazon. "We operate this service on our own accord, we are an independent company," he said.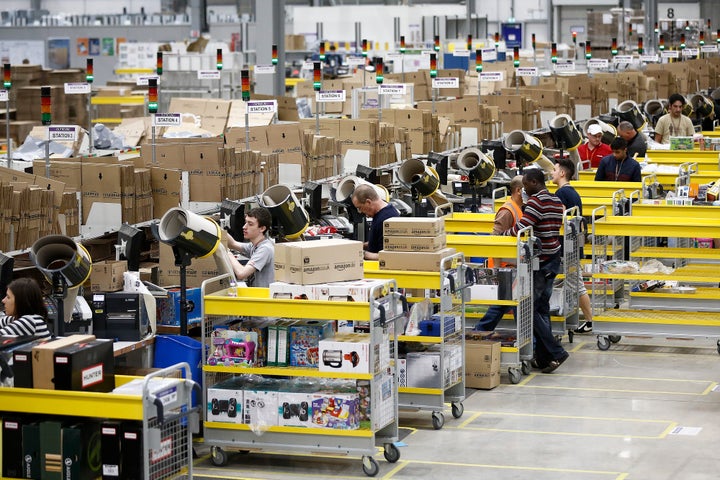 Fastline arrived at the £8 fare after "calculating standing and running costs".
The GMB trade union said Amazon workers were forced to rely on the bus service because the firm's Rugeley site is "far off the beaten track".
Mick Rix, GMB National Officer, said: "These workers at Amazon are reliant on out-of-town transport to be able to get to their place of work, far off the beaten track, and away from existing public transport routes.
"To face being out of pocket to the tune of £8 a day risks pushing workers who are already on the minimum wage below the breadline."
Responding to HuffPost's enquiries, Amazon revealed plans to launch a subsidised bus of its own to connect Birmingham and Rugeley over Christmas for the first time this year. The firm says it would slash the cost of travel for workers in half to £4 a day.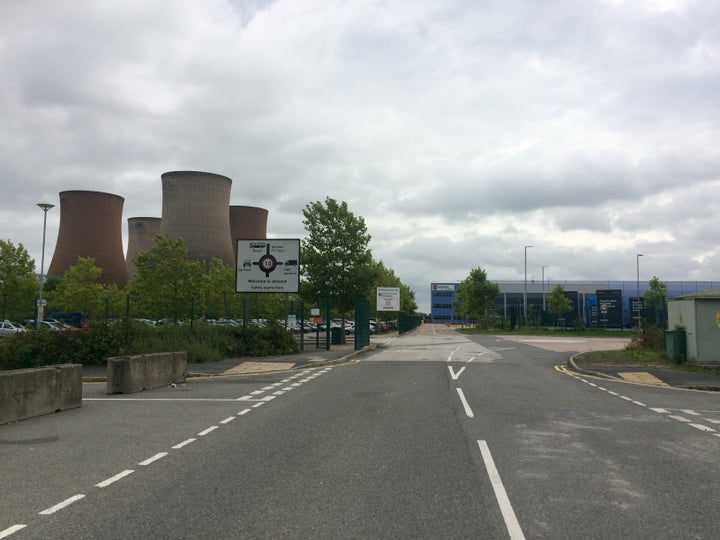 But the firm said it was unfair to say its staff were taking home less than the minimum wage after transport costs, as most Britons pay to get to work themselves.
An Amazon spokesperson told HuffPost: "Amazon provides a safe and positive workplace with competitive pay and benefits from day one. We are proud to have been able to create thousands of new permanent roles in our UK fulfilment centres in recent years.
"One of the reasons we've been able to attract so many people to join us is that we offer great jobs and a positive work environment with opportunities for growth. We perform an annual wages analysis to ensure we are offering competitive wages and great benefits to our people.
"Most people in the UK have to travel to their place of work and pay their own transport costs. People who work at Amazon choose how to travel to work, whether by car, bicycle or public transport[.]
″[D]uring the seasonal period, Amazon is supporting those who travel longer distances to work in its fulfilment centres by helping with car share arrangements as well as providing subsidised coach travel if that is the best option for them with daily return fares of £4."
Amazon has previously described Rugeley as one of its "flagship" sites.
PMP Recruitment said it doesn't offer transport itself and that it intends to publicise Amazon's subsidised coach services for the Christmas period.
The Sunday Times reported last year that an undercover journalist took home less than the minimum wage after paying for a £10 a day bus fare to an Amazon warehouse in rural Scotland.