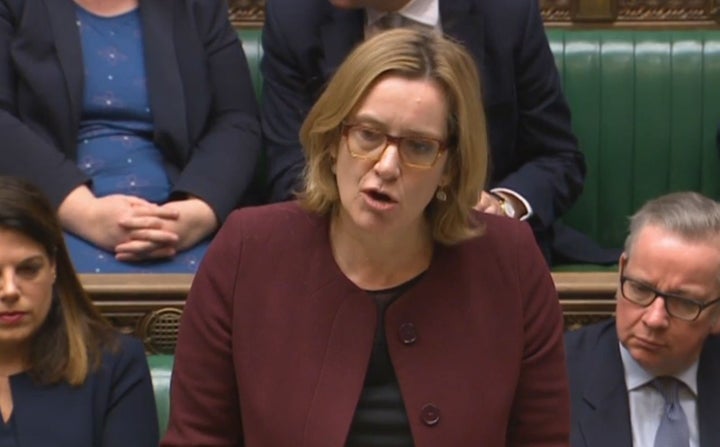 Amber Rudd has claimed the government is "still working" on its position on whether the UK will remain in the Customs Union after Brexit, despite Theresa May's vow to leave it.
The home secretary refused to be drawn on how she would vote on the issue if she were a backbencher, telling reporters at a Parliamentary Press Gallery lunch: "I'm committed to the government's position, which to some extent we are still working on."
The remarks, which she quickly attempted to clarify, put her at loggerheads with the official government position and that of many of her fellow frontbenchers.
She added: "We still have a few discussions to be had in a really positive, consensual, easy way among some of my cabinet colleagues in order to arrive at a final position."
Lib Dem MP Layla Moran was quick to seize on Rudd's claims, claiming the home secretary was seeking "revenge" against the prime minister after she was forced to defend the government in the wake of the Windrush scandal.
Speaking for the pro-EU group Best for Britain, Moran said: "Amber Rudd has let the cat out of the bag. The government at the highest level has no idea what their plan for the Customs Union really is. They are utterly and completely shambolic.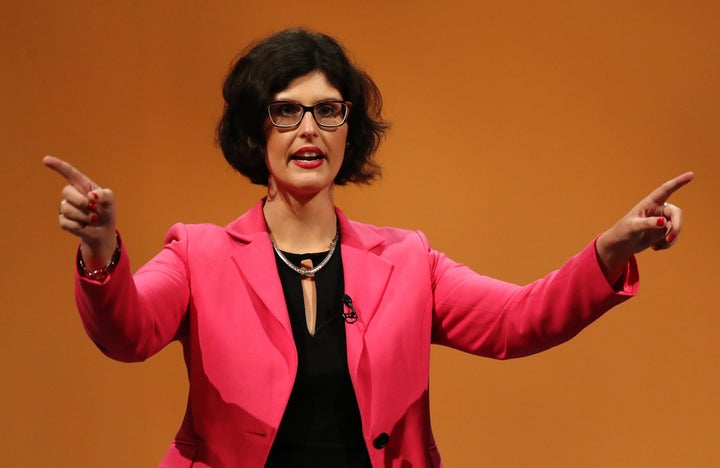 "After the week the home secretary has had, being the prime minister's human shield, this feels and looks like revenge. This comment will take the Windrush heat off her now for a couple of hours.
"The government is an utter car crash."
Downing Street insists Britain will leave both the Customs Union and single market next year and Rudd later took to Twitter in a bid to clarify her position.
The embattled Hastings and Rye MP also failed to commit wholeheartedly to Theresa May's controversial net migration target, although she rejected suggestions it was "stretching, if not impossible" and contributed to the Windrush fiasco.
Asked if she still supported the policy, which aims to cut net migration to below 100,000 a year, she said: "I'll come back to you on that."
Rudd has been under intense pressure since the Windrush scandal, which has seen people with the legal right to live in the UK being wrongly threatened with being deported, came to light last week.
But on Thursday she said she was determined to remain in post, vowing to "sort out" the problems by compensating those affected and offering them support in accessing the legal documentation they need.