Thousands of college students across America have taken to the streets to protest Donald Trump's election win as President.
Videos from the protest shows hundreds of students chanting "Fuck Donald Trump" as the demonstration moves quickly through the streets.
Demonstrations were also also held at University of California campuses in Irvine, Davis, San Jose State and Berkley, where one student was reportedly hit by a car during the protests.
Protestors lit flares and and chanted "not our President" as they reacted to the shock news.
Another woman is said to be "severely injured" after being hit by a car during a protest in Oakland, where demonstrators reportedly burned a Trump effigy, smashed windows and set tyres and rubbish on fire.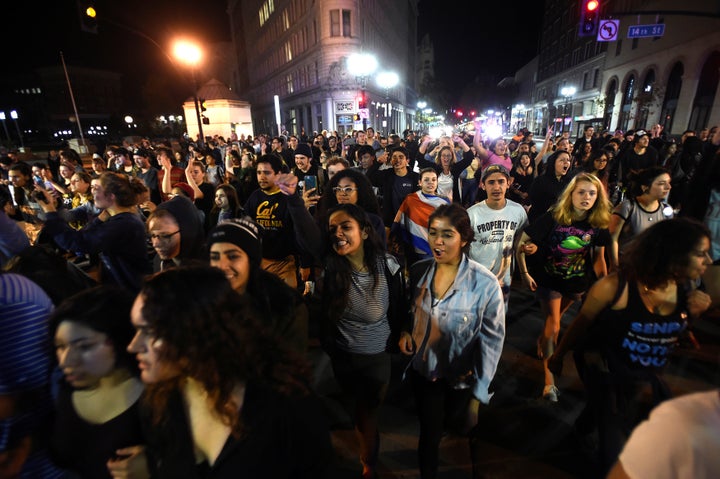 More students gathered on campus in Oregon to protest Trump's presidency.
Freshman student Margaret Gibson told The Tab Oregon: "I'm fucking terrified of this whole thing. The mission is to raise support that Donald Trump cannot be our president.
"I think the whole point of this protest is to get awareness that Donald Trump just won. The whole world as we know it for minorities will be uprooted and destroyed as well as our whole economic system and morals being exposed to the world in such a bad way."
Popular in the Community