Amir Khan has taken a jab at Donald Trump's policies ahead of his world title clash with Canelo Alvarez, saying under the Republican it could be the last time the boxers could fight in the US.
If elected, Trump has promised to build a wall along the Mexican-American border, and last year called for a "total and complete" ban on Muslims entering the US, to protect against terrorist threats.
Trump will be in attendance on Saturday for the WBC middleweight clash in Las Vegas, which pits Khan, who is a British Muslim, against Mexican champion Alvarez.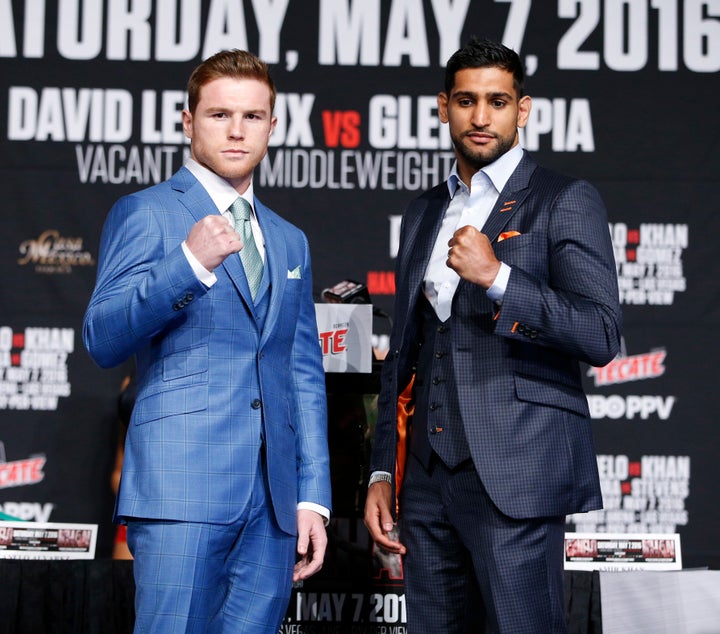 At a press conference ahead of the bout, Khan was quoted as saying: "You never know - this could be the last fight here for me and Canelo if Donald Trump becomes president!"
Khan is jumping two weight divisions for a first world title fight since he was stopped by Danny Garcia almost four years ago, but told journalists, they would "see the best Amir Khan" on Saturday.
Sky Sports further quoted him as saying: "Canelo's a tough guy, but we're going to be ready. He's a credit to boxing, but it's my time and I'm going to grab it with both hands."
Alvarez replied: "I know what Amir Khan brings - he's fast, tricky and elusive. I'm confident with the work I've done I can go in there and break this down."
In a second blow to Trump, the Rolling Stones have told him to "immediately" stop using their music during his campaign as they have not given him permission to do so.
Trump has featured their songs at his rallies for months as part of a diverse soundtrack that includes Sir Elton John, opera and classic rock songs.
The Rolling Stones' 1969 hit You Can't Always Get What You Want was a popular song choice for his events.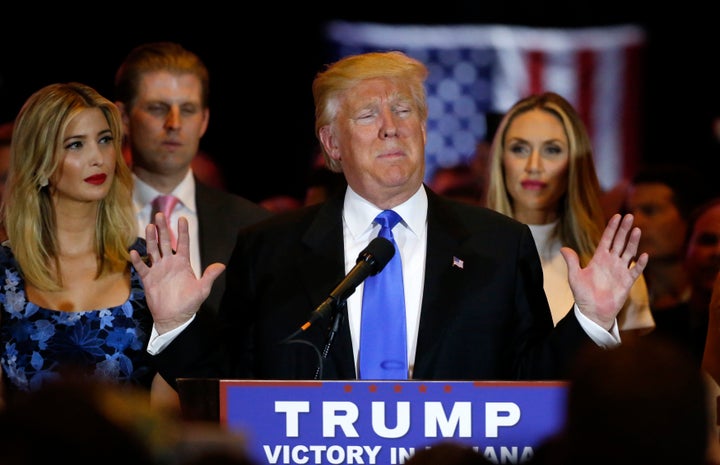 In a statement, the band said: "The Rolling Stones have never given permission to the Trump campaign to use their songs and have requested that they cease all use immediately."
Adele and Aerosmith frontman Steven Tyler have also asked Trump to stop using their recorded songs to fire up crowds.
Trump was said to have been playing Adele's hit Rolling In The Deep as "warm-up" music.
In February, Adele's spokesman said: "Adele has not given permission for her music to be used for any political campaigning."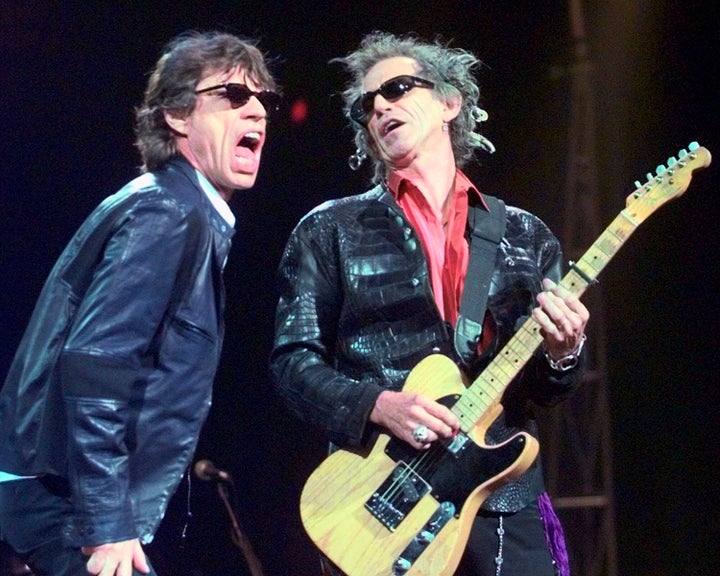 Trump is believed to be a fan of the Hello singer's work and attended her concert in New York.
The controversial White House hopeful faced a backlash last year when Tyler forced him to stop using the song Dream On during campaigning.
Trump responded on Twitter saying he had the legal right to use the song, but had found "a better one to take its place".
He added: "Steven Tyler got more publicity on his song request than he's gotten in 10 years. Good for him!"
Neil Young also objected when Trump used Rockin' In The Free World during the announcement of his campaign last year.