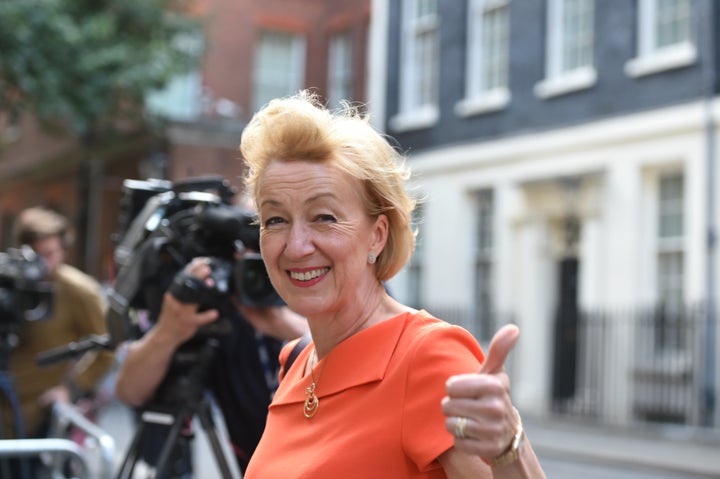 Young people should be fired up about Brexit because robots will soon be picking raspberries for them, according to Andrea Leadsom.
Speaking at a party conference fringe meeting, the leader of the Commons said she was "so excited" on behalf of those who would "live most of their adult lives outside of the European Union".
Leadsom, a key Vote Leave campaigner, told delegates in the conference's 'Youth Zone': "For me as one of the key champions of leaving the EU this is about you. Sometimes people say older people voted for leave, everybody young wanted to stay, but that is in my case absolutely not the case - I was a proponent of leave for your sake, for my kids' sake, for the next generation.
"For some of you it may feel scary but for me, on your behalf, it's really exciting."
The Northamptonshire MP said the UK was the world's leading digital economy and she wanted the country to be "at the forefront" of new science and engineering opportunities, including pitching areas of Scotland as "perfect terrain for satellite launching".
"We are embracing automated vehicles that will enable us all to go out for a little drive and not bother to hold the steering wheel. So exciting," she said.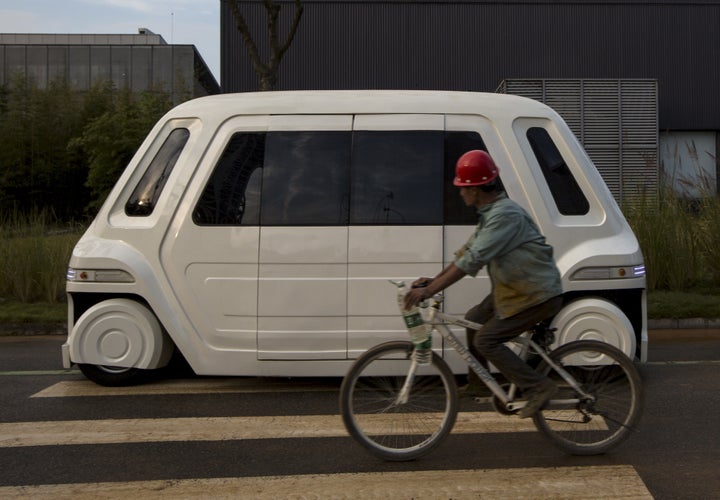 "Likewise in electric infrastructure, so we can really solve the issue of pollution, carbon emissions and meet our ambition to have vehicles largely emission free by 2050.
"Some of those technologies are superb and we are determined to embrace them. Robotics - [we have seen] some of the incredible advances in medical science, where your generation will have things fixed by robots - isn't that extraordinary?
"Not only that, but probably your raspberries will be picked by robots. There are all manner of things that right now are only a few years away that will become a reality in your lifetime."
Leadsom said while young people were facing some serious challenges, including struggling to afford their own home, "the reality for young people is things are improving".
She added: "We intend and plan to remain close friends and neighbours with Europe and we will continue to have shared research, shared investment in young people, university exchanges; there is nothing except the EU's own negotiations standing in our way and I really hope common sense will prevail.
"We are not saying goodbye to Europe, we are saying hello to the rest of the world. The Brexit generation gives you a huge opportunity and I really hope on your behalf that we will achieve a really strong and secure negotiation with the EU, which enables us to bank what we already have and to embrace the rest of the world."