The Department for Environment, Food and Rural Affairs (Defra) had planned to replace statutory welfare codes with industry-led guidelines.
But after mounting pressure from animal protection groups including Compassion in World Farming (CiWF), Viva, the RSPCA and People for the Treatment of Animals (Peta) UK, Defra announced a u-turn on the proposals on Thursday.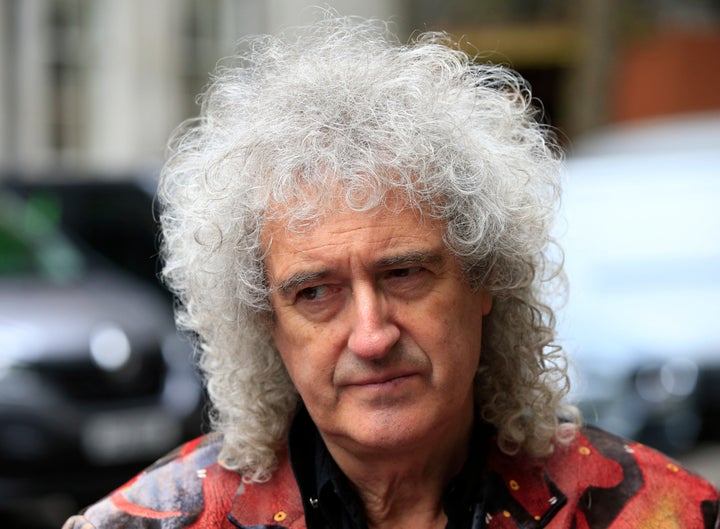 A Defra spokesperson said on Thursday: "In light of views raised, we have given the matter further consideration and believe we can achieve this objective by retaining the existing statutory codes.
"The work of the farming industry has been invaluable and we will continue to work with them to ensure our guidance is updated to best help them to comply with our high welfare standards."
May, a passionate animal welfare advocate, described it as "a glimmer of hope in dark times", adding: "But the only real hope for animals is the end of this awful government."
The purpose of the animal welfare codes is to "encourage all those who care for farm animals to adopt the highest standards of husbandry".
They ensure that farmers have access to information on how to comply with the statutory requirements of farm animal welfare legislation.
The ten species-specific farm animal welfare codes are intended to set aspirational standards of care which are higher than the minimum legal requirements.
Animal protection groups welcomed the move, but voiced concerns on the strength of the existing codes.
Andrew Tyler, Animal Aid's director, said: "We are pleased to hear that sustained campaigning pressure has compelled Defra to reverse its decision and retain the statutory element of the codes.
"That means court cases stand a better chance of succeeding. However, our other major concern was the dominant role Defra was awarding the industry in the writing of these rulebooks on welfare.
"It's unclear.. whether there has been a reversal on that front.
"It is vital that matters of welfare and what constitutes good and bad practice, are not left to those who systematically exploit farmed animals for profit. Suffering and exploitation are already integral to animal farming.
"To deregulate and dilute what slender protection currently exists would have been monstrous."
Peter Stevenson, CiWF's chief policy advisor, called for Defra to "now move quickly to update and strengthen the codes".
PETA's director Mimi Bekhechi said: "It would have been unconscionable for Defra to let the fox guard the henhouse by giving the very industry that views and treats animals as mere commodities latitude to write its own rule book about its obligations for animal care.
"At a time when consumers are deeply concerned about declining animal welfare standards, following multiple investigations into UK farms – all of which revealed that animals suffer and die in filthy and severely crowded conditions – the government must do more to protect animals, not less."
Labour MP McCarthy described the move as a "victory for common sense".
Labour warned that abandoning the statutory codes could put animal welfare standards and consumer confidence at risk.
The new guidelines were due to come into effect on April 27.