The suspect in the Berlin Christmas market truck attack has been killed in a shoot-out with Italian police.
Anis Amri had travelled from Germany, through France and into Italy mostly on trains, it has emerged.
He was stopped by police and killed in an exchange of fire earlier on Friday in a suburb of Milan, Italy's interior minister said.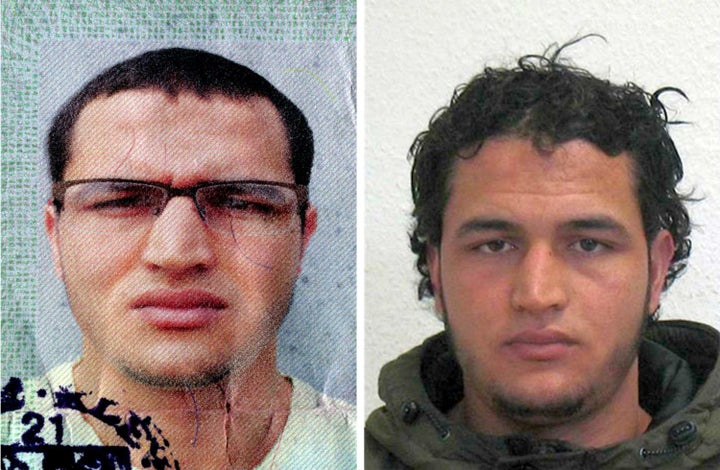 Marco Minniti told a news conference that "without any shadow of a doubt" the man was the 24-year-old Tunisian wanted for the attack in Berlin.
A police source said earlier Amri was identified by fingerprints.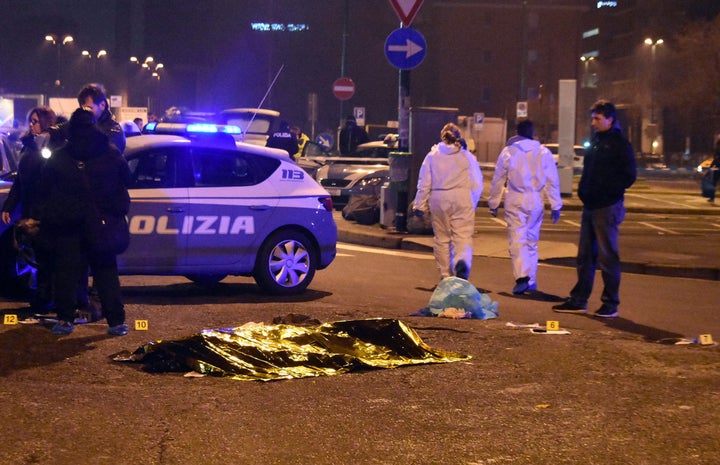 Minniti said a routine police patrol stopped Amri in a Milan suburb in the early hours of Friday morning. The man took out a pistol and opened fire, injuring one of the police officers, Cristian Movio.
He is now recovering in hospital.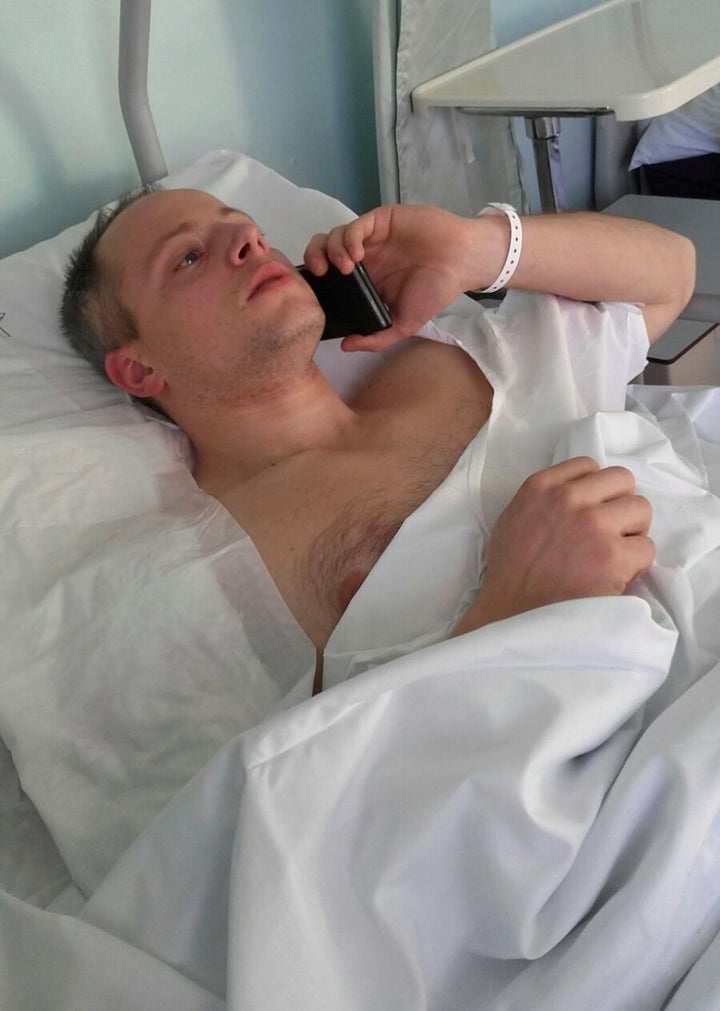 Islamic State has claimed responsibility for the attack, in which the truck mowed through a crowd of people and bulldozed wooden huts selling Christmas gifts and snacks beside a famous church in west Berlin.
One of the 12 dead was the Polish driver from whom the truck had been hijacked. His body, stabbed and shot, was found in the cab.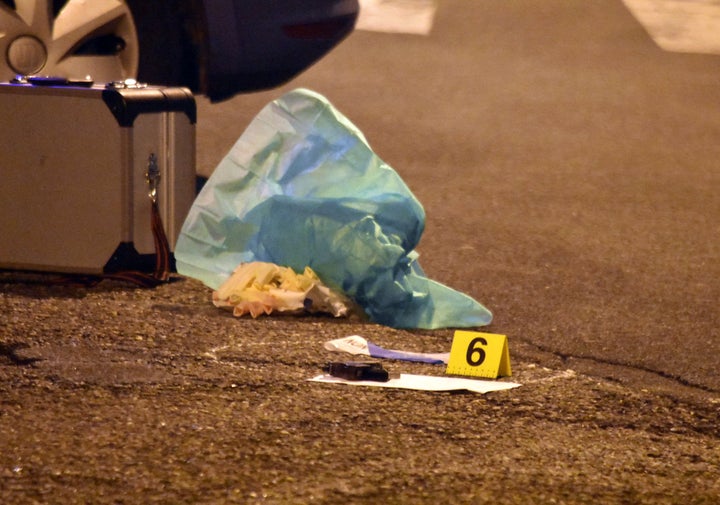 Police across Europe have been searching for the assailant since the attack on Monday.
Amri was caught on camera by German police on a regular stake-out at a mosque in Berlin's Moabit district early on Tuesday, Germany's rbb public broadcaster reported.
Danish police had also said a man matching his description was seen in Aalborg in northern Denmark.
The Berlin attack has put Europe on high alert over the Christmas period.
In the early hours of Friday morning, German special forces arrested two men suspected of planning an attack on a shopping mall in the city of OberhausenIn in the western state of North Rhine-Westphalia.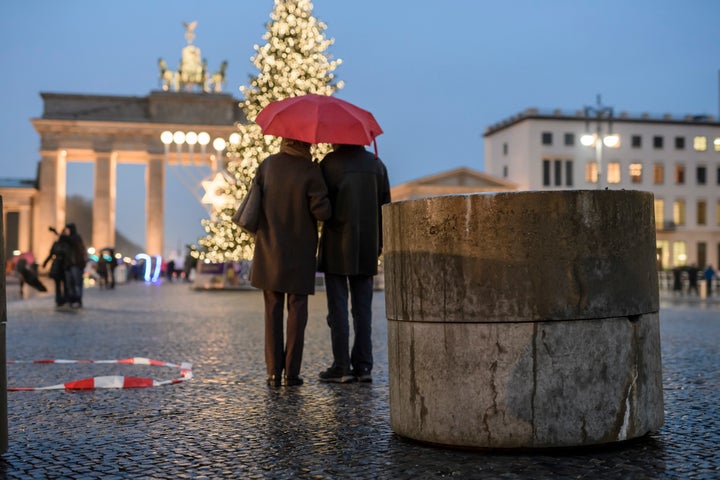 The men - two brothers from Kosovo, aged 28 and 31 - were arrested in the city of Duisburg on information from security sources, police said.
A police spokesman said there was no connection between the Duisburg arrests and the Amri case.
Amri had been identified by security agencies as a potential threat and had had his application for asylum rejected, but authorities had not managed to deport him because of missing identity documents.
He was being hunted across Europe with a reward of €100,000 for information leading to his arrest for the attack in which 12 people died and 48 were injured.
He had previously been under covert surveillance for several months this year and was due to be deported from Germany.
The Italian interior minister will hold a news conference at 10.45 a.m. (0945 GMT), the ministry said.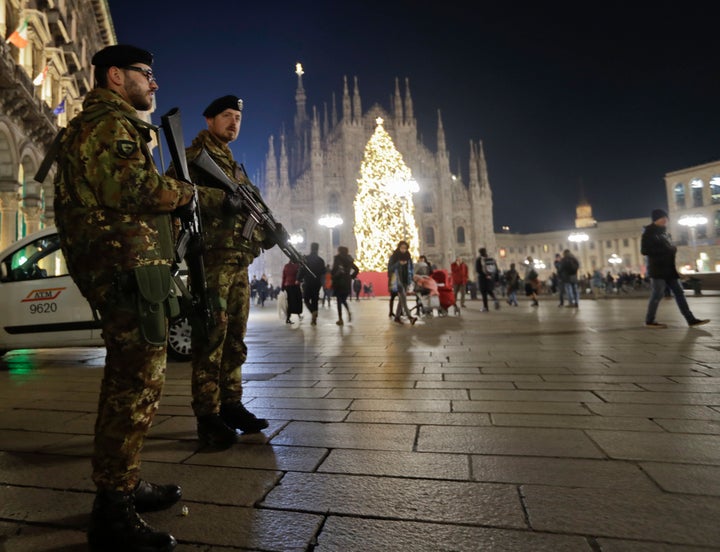 Amri was reportedly considered by authorities to be part of the "Salafist-Islamist scene" and may have spent time in a pre-deportation detention after his asylum application was rejected this year.
Documents relating to his asylum status were reportedly found in the footwell of the lorry that killed 12 people in the German capital on Monday evening.
Germany issued a notice to other European countries overnight seeking the arrest of Amri, but initially held off on going public so as not to jeopardise the manhunt. After German media published photos of him and a partial name, federal prosecutors went public with the information.
Federal prosecutors described Amri as of average height and weight, with black hair and brown eyes.
"Caution: He could be violent and armed," the notice warned. "A reward of up to 100,000 euros (£84,300) has been issued for information leading to the suspect's arrest."