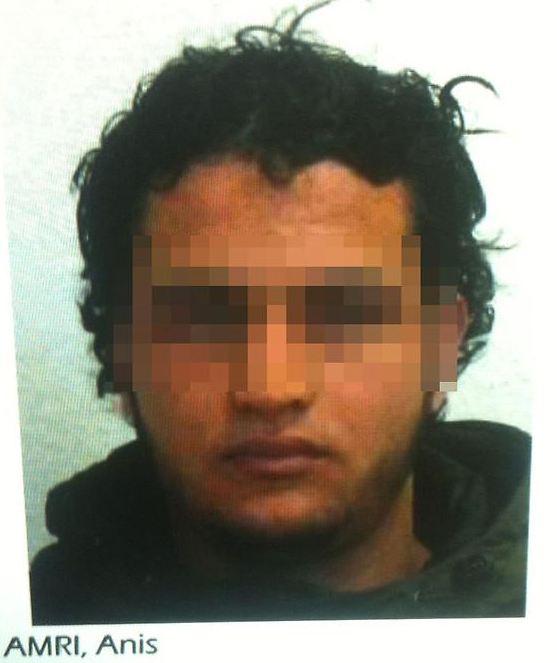 A wanted notice for a Tunisian suspect in the truck attack on a Christmas market in Berlin says the man should be considered armed and dangerous.
The notice, a European arrest warrant from Germany obtained by The Associated Press, indicates he has at times used six different aliases and three different nationalities.
It names Anis Amri as having Tunisian citizenship, born in the town of Ghaza. But it lists multiple aliases, many of them variants on his name, and Egyptian and Lebanese citizenship as well.
German authorities have launched a Europe-wide manhunt for the man they believe has ties to Islamic extremists.
A German security official said authorities had considered him a possible terror threat previously and had been trying to deport him after his asylum application was rejected this summer, according to AP.
The man is being sought in Germany and across Europe's border-free travel zone, Interior Minister Thomas de Maiziere said after briefing Parliament's domestic affairs committee.
He stressed "this is a suspect, not necessarily the perpetrator. We are still investigating in all directions."
Twelve people were killed and 48 others injured when a truck plowed into a popular Berlin market Monday evening. The Islamic State group has claimed responsibility.
German media - the Allgemeine Zeitung in Mainz, weekly Der Spiegel and daily Welt - have reported that police found documents in the truck cab that were issued to a Tunisian man as their main suspect remains on the loose.
German authorities had to release two suspects arrested in the wake of Monday's attack due to insufficient evidence. They had no immediate comment on Wednesday's reports.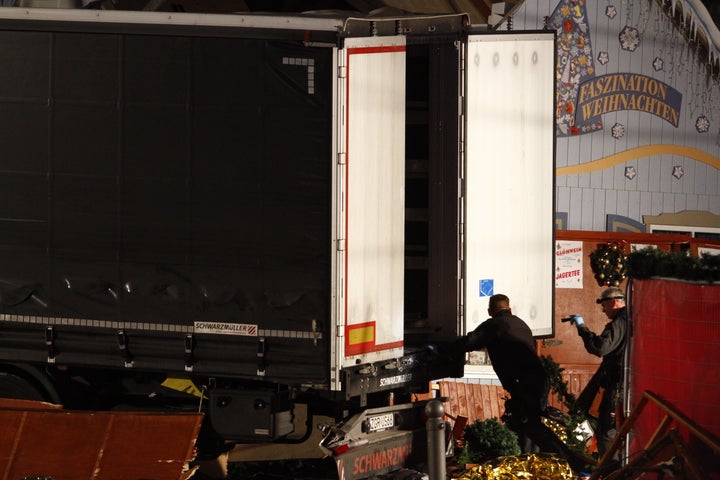 He was named earlier as either Ahmed or Anis A, though he reportedly used various aliases, and was born in the southern city of Tataouine in 1992.
Spokesmen for the Tunisian Interior Ministry and Foreign Ministry did not have information about the possible suspect and could not immediately confirm whether the Tunisian government had been contacted by German authorities.
Police in Berlin said they had received 508 tips on the attack as of Tuesday night, but there was no immediate word from prosecutors on whether they had any concrete leads.
The claim of responsibility carried on the terrorist IS group's Amaq news agency did not identify the man seen fleeing from the truck, but described him as "a soldier of the Islamic State" who "carried out the attack in response to calls for targeting citizens of the Crusader coalition."
Germany's top prosecutor, Peter Frank, told reporters before the claim that the attack was reminiscent of July's deadly truck rampage in Nice and appeared to follow instructions published by IS.
"We don't know for sure whether it was one or several perpetrators," he said. "We don't know for sure whether he, or they, had support."